Advertise on Nethouseprices - Call us on 01425 474 047
Nethouseprices are the leading site for Sold House Prices. We enjoy traffic of around 6,000,000 views per month - all interested in property. We're regularly mentioned in the media, from Which magazine's top websites that will change your life to Martin Lewis' Money Savings Expert on GMTV. Please click on the link(s) below for further details:
Sponsoring your postcode area (Banners, tile and links to valuations)
Starting from £30 per month.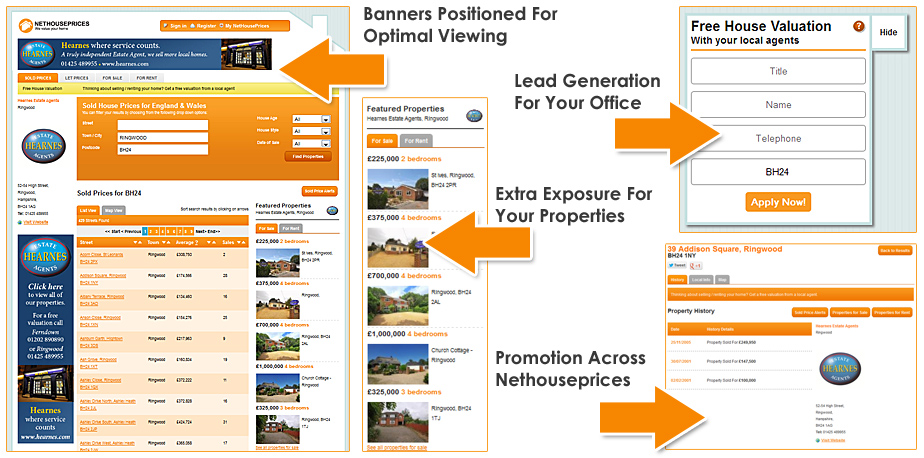 Prices start from £30 per postcode area per month. Minimum period is 12 months.
With our already well known brand and current traffic boasting around 6,000,000 views per month, we have created the perfect opportunity for you to advertise your business in just the postcode area you operate in. We will give you your own banners, a tile and any links referring to valuations to go to your website / enquiry form which you can design and update yourself throughout the year.
These pages are visited by all the major search engines so finding your website address on a site as popular as ours may even improve your search ranking!
Advertise properties for sale and to let (Agents)
Estate Agents - you can list your properties For Sale and To Let on our site for free. These are easily accessed by a visitor when they are searching for Sold House Prices, or via their own dedicated search screens.