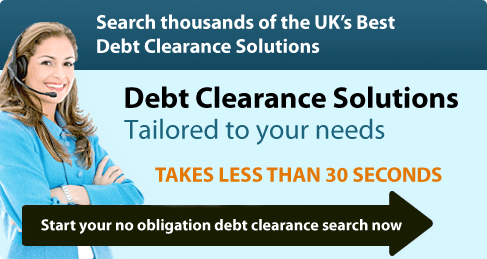 Debt Clearance Deals
Are you looking for the best mortgage, re-mortgage and finance deals in the market? You may be keen to lower your repayments, consolidate debt or finance another property. It certainly pays to get advice from a specialist. At NHP Mortgage and finance search we take the hassle out of finding the right product for you by searching the whole market for the best rate deal that suits your individual requirements.
Our service provides:
No Obligation whole of market mortgage / remortgage / loan and debt relief quotes to ensure you get the best deal
Expert and Unbiased Advice from an FSA authorised mortgage / finance advisor
Fast service - you can expect a response within the hour
Adverse credit rating? This isn't a problem. We can still help you find the best deal.
Complete this quick and easy form and get great Debt Advice today!
Think carefully before securing debts against your home. If you do not keep up repayments your home may be repossesed.
Your initial consultation is obligation free but if you choose to go ahead with a re-mortgage product a fee may become chargeable.
By submitting this enquiry you agree that:
The information provided is true and accurate and that Re-Mortgage Search may send the details of this enquiry to an appropriate advisor for the purpose of providing a loan and that the advisor may contact you for further information as required. Re-Mortgage Search will not send, sell or lease your data to any other third party except those needed to provide the mortgage or loan product you have requested.
The content of this site is meant to be informational, and it should not be considered financial advice. Re-Mortgage Search aims to provide up to date and accurate information at all times. All information contained on this site is accurate at the time of publishing and while Re-Mortgage Search regularly checks and updates information Re-mortgage Search and its associated companies cannor be held responsible as a result of any inaccurate or out of date information published on this site.