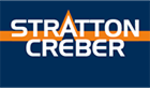 Stratton Creber, Truro - Lemon St
12 Lemon Street
Truro
Cornwall
TR1 2LS
"Around the corner, around the country and online Stratton Creber is part of the Countrywide Plc and we currently have around 1100 branches in the UK. Our priority is to help you find your ideal home or ensure the efficient sale of your existing property at the best possible price. With Stratton Creber you will receive: * Proven local market knowledge and expertise * Extensive local marketing, regular press and online advertising * A customer commitment written in Plain English * Approved sales particulars to all registered buyers and feedback to sellers * Access to surveyors and conveyancing services * The backing and strength of Countrywide Plc * Member's of the Ombudsman for Estate Agents (OEA) If you're buying or selling a home, Stratton Creber can help you every step of the way."
Thinking of selling or renting your property?
Get a instant valuation today!