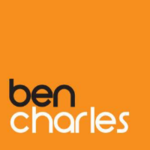 96 Claypath
Durham
DH1 1RG
BenCharles is a forward thinking, pro-active' Estate Agency dedicated to providing exceptional levels of service.

Our office' is located in prominent central location, enabling us to benefit from high levels of face to face contact with our clients and prospective purchasers. Our marketing is designed to be both modern and extremely eye catching, making sure your property stands out.
Our' website has been designed to showcase each property to its maximum potential. Additionally great care and consideration has been given to ensuring the site is both clear and very straightforward to navigate. This clarity will enhance the buyer's experience, increasing the likelihood that they will return to the site.

By using social media as an additional method of promoting the sale of each property we are able to reach a far greater number of prospective purchasers, the more people who have access to your property the greater the opportunity to achieve a sale, our ultimate aim.