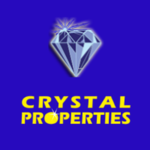 Crystal Properties, Beeston, Leeds
277 Beeston Road
Leeds
West Yorkshire
LS11 7HX
Crystal Properties' are a leading estate agent and letting agent operating throughout Yorkshire and the North of England, with thousands of properties available to buy and rent.
Our branches are strategically located in areas of consistent market activity, enabling us to offer an exceptional degree of service to both Landlords and Tenants alike.'  In a bespoke fashion tailored to the needs of our clients, we provide residential sales and lettings, a range of property and asset management services, alongside our commercial and financial sectors.
We offer a complete range of property services designed to make it easier for you to buy, sell, let or rent, including auctions, surveys and valuations.'  Our expert staff will provide a genuine advantage through professionalism and dedication, fostering working relationships with our clients that are unparalleled in the industry.
Alongside our expertise in buying & selling homes in the North of England, Crystal Properties have market leading results in the lettings sector.'  Our agents have refined the process of tenant/property matching to provide both Tenant and Landlord with an expedient and mutually rewarding experience resulting in long-term, problem-free tenancies.
Crystal Properties will demonstrate professionalism and market acumen that will exceed service standards and your expectations.
Thinking of selling or renting your property?
Get a instant valuation today!