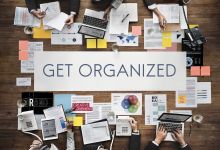 Let's face it, who doesn't want to generate an extra £100k? If it were that simple, though, we'd all be doing it. Yet, with a clever marketing system and strategy in place, we all could be adding another £100,000 to our topline. It sounds like a big number, but it needn't be with some basic maths and some assumptions about figures.

Simple Maths

If your average fee for a market appraisal is £2900 (and house prices vary greatly across the country) and you convert a healthy 65% of those, your income for each appraisal is £1,885 (£2,900 divided by 65%). To know how many additional appraisals you'd have to make to get the magic £100k figure, simply divide that by your appraisal income, in this example, £100,000 divided by £1,885 = 53. Just 53. That's one a week for the year, with an extra special week thrown in! Put that way, it suddenly starts to look more achievable. It couldn't be simpler! Well, imagine if it could. . .

The Right Marketing

Getting the marketing right for your business, and using the right system, will get you through more doors. Stop doing things because you've always done it that way. The way people consume information is changing, so your business needs to keep up. Have a designated landing page that your communications can drive people to.

Make It Relevant

Give your customers something they want. They probably don't want a leaflet through their door, but a live website, with relevant, regularly updated content, is much more appealing and should raise your conversion rates. Take away distractions, so they can see something motivational on your website, that you've planted specifically and told them about, like an e-book or a simple checklist. Drive traffic to that website, collect the data, and connect up an email service provider.

Be ready with opt-ins, organised mailing lists, and an easy way for people to unsubscribe quickly and easily should they change their mind. Go a step further and create some auto-response emails, to ensure you potential customer gets a relevant message relating to their visit. Once you have the process set up, document each element and work the system through daily, weekly and even monthly activities to get the most out of your activity.

Once you have your automated email responses set up to contact potential customers, the pages will start to work harder for you. Think then about supporting this landing page, and driving more traffic to it, with some targeted Facebook advertising. It's a very effective way of reaching a specific audience. Assign yourself a few minutes each day to schedule your posts, check messaging etc. and in no time at all, your business will start reaping the benefits and you'll be on your way to another £100k.
Source: www.nethouseprices.com