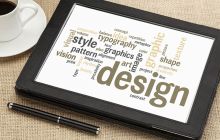 What is CGI?

Computer-generated imagery (also called "CGI") is, in essence, the sophisticated application of computer graphics to create a new image or transform an existing one. When we think of CGI, our thoughts usually turn pretty effortlessly to the world of entertainment and the latest generations of computer games and to such big screen delights as Paddington, the Harry Potter film franchise and, of course, the Ice Age series. As exciting as CGI's contribution has been to the special effects that make our movie-going experience so enchanting, it also has applications elsewhere, whose importance cannot be overstated. Think of how useful CGI can be for the country's product designers. who can produce realistic virtual models of their prototypes and assess their functionality, correcting weaknesses online before committing to traditional models using expensive materials such as plastic or steel, for instance. Another area where CGI is becoming increasingly indispensable is in medicine and the treatment of disease. Its use for students learning anatomy is perhaps the most obvious example, but also consider the hard-pressed consultant planning delicate surgery and making use of CGI techniques. Increasingly, CGI is also being used in the property industry, especially by estate agents. It is proving quite a boon to estate agents in two key ways.

Selling houses

As any estate agent will confirm, there are properties that remain unsold for weeks and even months, despite being located in the most desirable postcodes, sometimes even after the asking price has been reduced. Sometimes this is the result of the house or flat having been neglected and its decor and furnishings failing to make prospective buyers sit up and take notice. Alternatively, the current owners may have moved out and left the property empty of fixtures and fittings, meaning that house hunters naturally struggle to envisage how it will look and feel when it is redecorated or renovated. In both these cases, CGI can be deployed to show off a home to its best advantage.

When selling residential property, you are, in many ways, selling an aspiration or a lifestyle. Using CGI, an estate can take the current property and make all sorts of modifications to it, so that viewers can see the full extent of its potential. It may be possible, for example, to transform the kitchen and dining room of a house into one huge modern living area, where a family could cook, eat and relax together in elegance and comfort. Maybe the loft is perfect for opening up and being made into a valuable extra bedroom or study. These ideas may not immediately present themselves to average buyers, and having them delivered as future possibilities by an estate agent can significantly enhance the property's value and the speed at which it is sold.

While researching this article, we came across many cases of houses having stubbornly remained on the market for months, without so much as a hint of interest from buyers. When CGI was applied to these homes, so that people could see the metamorphoses that were possible, the vast majority of these properties sold quickly and often for significantly more than the original asking price.

One particularly eye-catching example of this came in the form of a lovely old family home in ever-popular Kent. Despite having some extremely attractive attributes, the house had languished on the market for around a year. The owners were advised by their estate agency to hire a professional to rethink the house via CGI. With a virtual underground swimming pool and various other desirable features added, the house was suddenly far more than the sum of its existing parts. Once the home sale was relaunched with the addition of CGI plans, it sold very quickly and at a striking £69,000 more than the asking price.

Marketing your business

At first reading, the use of CGI by estate agents may sound like slightly sharp practice, as though you are effectively selling something that doesn't really exist. However, this is certainly not the case. Like engaging a professional stylist to dress a house before it is put on the market, it is actually providing house hunters with the invaluable service of showing them the full potential of the purchase, as envisaged by a property sector expert. You are demonstrating that it can be so much more than the roof and four walls currently on display, and you are ultimately enabling viewers to understand how its existing quirks can be exploited to make the house and its grounds even more appealing.

The use of CGI is therefore a valuable addition to the estate agent's range of services, and it can give you a vital advantage over competitors. Not only will you turn your listings around more quickly, but your marketing of your own business will be that little bit more sophisticated. In the past, CGI plans were pretty basic and were, as a result, thought inappropriate for inclusion on websites and in property particulars. Nowadays, though, it is a much more sophisticated tool, and it can be used to enhance the appearance and functionality of your website, making it much more likely that householders looking to sell up will choose your firm's services.

There are expert CGI designers who specialise in residential property and whose suite of services can be used by estate agents. There are also some relatively inexpensive off-the-shelf CGI packages that can be bought and used by estate agency staff. These platforms are fairly simple and intuitive to operate, although the end product may lack some of the finesse achieved by using a professional CGI designer. Which model you opt for, of course, will depend on your firm's resources and the skill sets of your personnel. Either way, CGI can be a priceless addition to your armoury, in a fiercely competitive business sector.

The team here at Nethouseprices monitors property news and developments and provides analysis of the issues. Visit our pages again soon for reliable and up-to-date house prices, as well as other services, including tips and hints for both buyers and sellers, whether they are private individuals or professional investors.
Source: www.nethouseprices.com 1st December 2016