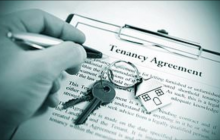 The Tenant Fees Act 2019 (the Act) has had four months to bed itself into the lettings landscape. It's fair to say the Act was not welcomed with unrestrained joy by everyone, with some landlords concerned that it might amount to the proverbial straw breaking the camel's back, and force them to think about selling up - at a time when sold property prices were looking less enticing.

We take a closer look at some of the Act's most fundamental provisions, and explore what they mean for landlords and their property agents.

Q: What is the purpose behind the Act?
A: The government's own guidance explains it is intended to:
(1) make the cost of renting a residential property more transparent, enabling tenants to use the advertised rent as their guide for what the property will cost them
(2) reduce the initial costs faced by tenants at the start of a new rental contract
(3) reduce the ongoing costs faced by many tenants throughout the life of their tenancy of any one property.

Q: Does the Act apply across the UK?
A: No - currently the Act's application is restricted to England, although it has the potential to be rolled out to Wales. It will not apply to Scotland due to the differing legal systems, although Scottish law already contains similar prohibitions and has done so since August 2016. Consequently, this Q&A is intended to apply to England only.

Q: Does the Act ban the charging of all tenant fees?
A: No - it applies only to tenancy agreements - whether brand new ones or those that have been renewed - on or after 1st June 2019. However, for agreements on or after this date, the starting point for any letting agent or landlord must be that charging fees is unlawful unless expressly permitted under the Act's provisions.

Q: What fees does the Act allow landlords or letting agents to charge?
A: The Act provides for seven types of fees or charges:
(1) rent
(2) a tenancy deposit that must be refundable and capped at a maximum of six weeks' rent where the annual rent totals £50,000 or more, or at a maximum of five weeks' rent where the annual rent amounts to less than £50,000
(3) a tenancy holding deposit that must be refundable and capped at a maximum of a single week's rent
(4) any payment connected with the tenancy's early termination, where that early termination was requested by the tenant and not the landlord
(5) the cost of issuing a variation, novation or assignment of a tenancy is capped at £50, although there is some discretion to permit a higher charge provided this amounts to a "reasonably incurred" cost. Exactly what this means is, as yet, unclear and may require judicial determination
(6) any payments connected to Council Tax charges, television licence, communication services or utilities
(7) default fees for delayed payment of rent or for the replacement of a missing key or other security device that enables access to the property where this is a provision of the tenancy agreement

Q Is it permissible to charge a higher rent during one period (for example, the first month of a tenancy) than during a later period?:
A: No. The legislators thought of this and the Act specifically forbids such manoeuvres.

Q: What about a student letting arrangement where three (or sometimes four) payments of differing amounts are scheduled throughout the term of the tenancy to coincide with the dates of the term-time payments of grants and loans? Is this now also prohibited?
A: No, provided the differing payments are proportionate to the length of the rental period. Student landlords and their letting agents who are worried about falling foul of the Act's provisions are best advised to calculate rent on a daily basis, and to ensure that the daily rate remains the same throughout the entire contract. That way, if one rental payment covers, for example, 8 weeks (due to a shorter term) and the others 12, the differing value of the payments will remain proportionate to the length of the rental period.

Q: Does the Act prohibit rental increases (or decreases) after the commencement of a tenancy?
A: No, provided it is in accordance with terms provided for in the tenancy contract

Q: Does the Act dictate how landlords and letting agents must calculate the tenancy deposit?
A: Yes - arriving at the prescribed maximum figure of 5 or 6 weeks rent requires dividing the total annual rent by 52 and then multiplying it by either 5 or 6.

Q: What happens to tenancy deposits taken prior to 1 June 2019 that exceed the prescribed 5 or 6 weeks' worth of rent?
A: The Act's transitional provisions mean that any contractual terms requiring the payment of a prohibited sum cease to be binding after 1 June 2020. Anyone in receipt of such a prohibited payment must repay that sum within 28 days of 1 June 2020. It is not entirely clear how this provision will affect tenancy deposits taken prior to 1 June 2019 but, subject to any court ruling, the safest approach for landlords and letting agents in receipt of a deposit that amounts to a prohibited sum is to refund the prohibited portion of that deposit.

Q: Who is responsible for enforcing the Act?
A: Although local enforcement authorities are primarily responsible for ensuring compliance with the Act, an independent lead enforcement authority has overarching responsibility for advising local authorities on the function of the Act and for providing them with relevant information. This supervisory responsibility has been delegated to Bristol City Council.

Q: What are the penalties for breaching the Act?
A: Breach is a civil offence attracting a maximum fine of £5,000. Any further breach committed within five years of a first offence will amount to a criminal offence and will be subject to an unlimited fine. However, enforcement authorities may choose to issue a maximum penalty of £30,000 rather than pursue a criminal prosecution. Any landlord or letting agent receiving two or more penalties within 12 calendar months may find themselves on a database of rogue agents and landlords. In the most serious cases, the enforcement authority may apply for a banning order. Anyone unwise or unfortunate enough to find themselves in this position may have no choice but to sell up regardless of sold property prices or the wider economic forecast.
You can sign up to our newsletter and join Nethouseprice's community of over 190,000 members who get regular property tips, relevant offers and news, click here http://nethouseprices.com/auth/user-register
Source: Nethouseprices.com 14.10.19