10 Sold Prices for Hendy Road, East Cowes, Isle Of Wight
Details

Sale Price

Sale Date

10 Hendy Road, East Cowes, PO32 6QQ

Detached, Freehold, Non-Newbuild

£235,000
15th August 2017
17 Hendy Road, East Cowes, PO32 6QQ

Detached, Freehold, Non-Newbuild

£230,000
1,023 sq ft
(£225 psf)
14th August 2017
8 Hendy Road, East Cowes, PO32 6QQ

Detached, Freehold, Non-Newbuild

£178,000
732 sq ft
(£243 psf)
9th May 2016
26 Hendy Road, East Cowes, PO32 6QQ

Detached, Freehold, Non-Newbuild

£195,000
830 sq ft
(£235 psf)
19th December 2014
20 Hendy Road, East Cowes, PO32 6QQ

Semi Detached, Freehold, Non-Newbuild

£175,000
624 sq ft
(£280 psf)
23rd July 2014
20 Hendy Road, East Cowes, PO32 6QQ

Semi Detached, Freehold, Non-Newbuild

£162,500
624 sq ft
(£260 psf)
20th November 2013
13 Hendy Road, East Cowes, PO32 6QQ

Detached, Freehold, Non-Newbuild

£172,000
877 sq ft
(£196 psf)
22nd December 2011
14 Hendy Road, East Cowes, PO32 6QQ

Detached, Freehold, Non-Newbuild

£190,000
8th January 2010
26 Hendy Road, East Cowes, PO32 6QQ

Detached, Freehold, Non-Newbuild

£174,950
830 sq ft
(£211 psf)
19th November 2009
22 Hendy Road, East Cowes, PO32 6QQ

Semi Detached, Freehold, Non-Newbuild

£122,500
691 sq ft
(£177 psf)
21st August 2009
Show properties sold by our local experts
Hose Rhodes Dickson
Other
Thinking of selling or renting your property?
Get a instant valuation today!
Source acknowledgment: This Nethouseprices information is extracted or derived from information produced by Land Registry. © Crown copyright material is reproduced with the permission of Land Registry under delegated authority from the Controller of HMSO. This material was last updated on 01 March 2018. It covers the period from 01 January 1995 to 31 January 2018.
Permitted Use. Viewers of this Information are granted permission to access this Crown copyright material and to download it onto electronic, magnetic, optical or similar storage media provided that such activities are for private research, study or in-house use only. Any other use of the material requires the formal written permission of Land Registry which can be requested from us, and is subject to an additional licence and associated charge.
If you have found an error with the data please contact Her Majesty's Land Registry (HMLR)
Marketed by:
94 High Street
Cowes
Isle of Wight
PO31 7AW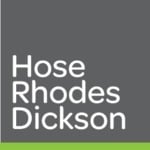 Properties For sale in Hendy Road, East Cowes, Isle Of Wight