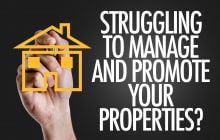 Paying the fees to join a landlord association might seem too much when trying to make a profit from your rental property. However, there are many reasons why it is a good idea. The membership fee will cover you for a lot of issues that will, in the long run, make renting out your property far easier.

Landlord associations can voice concerns on your behalf about issues affecting landlords. These associations represent all landlords on all kinds of local and national issues, ranging in size from small problems related to councils or large questions raised by governments such as tax issues.

How Much Does It Cost?

It might not cost as much as you think to join a landlord association. There are three such associations in the UK. For example, you could join the Residential Landlords Association (RLA) for just £5.33 per month, the Guild of Residential Landlords (GRL) for £9.00 per month, or the National Landlords Association (NLA) for a small amount more at £10.00 per month.
There are many benefits from being a member, such as learning from the experiences of other landlords and staying abreast of relevant legislation. Landlord associations all have interesting forums which can be accessed by all members. They also host regular events and seminars where you can meet and network with other landlords and industry experts.

Access Free Advice and Resources

One of the most important parts of membership is the free advice and resources you can access such as downloadable templates, useful forms, and advice booklets about all aspects of property ownership and rentals. You can learn about house prices in the UK, rental values, and house values by postcode, as well as accessing examples of formal letters. As these letters are all checked through solicitors, they can help to ensure landlords stay within the law.

Landlord associations also run helplines which are useful if you hit a problem that needs solving, such as a specific enquiry. The association could end up saving you many hundreds of pounds. In addition to all this, you can also access discounts and other privileges such as discounts on insurance policies, useful training courses, and important trade magazine subscriptions.

Landlord Accreditation Courses

Landlords need certification to prove that their property and service has been independently evaluated and judged to have met certain standards. For this reason, accredited landlords are acknowledged as more trustworthy that non-accredited landlords. As a member of a landlord association you will be able to become accredited by taking a recognised course through your association.

As you can see, there are many benefits to joining a landlord association and the small fee each month should certainly not put you off. The benefits far outweigh the costs and whether you want to find out house prices in the UK from a trusted source or brush up on your legal knowledge, becoming a member of an association is a great place to start.