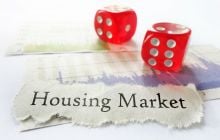 The term "housing crisis" has entered our national vocabulary in dramatic fashion over the past few years. This tends to create the impression that the housing problem is a relatively new phenomenon, while in truth, we are just now seeing its worst consequences, with there being too few homes available and those homes that are on the market being far too costly. However, the crisis has been decades in the making. This is especially damaging for young people who hope to buy their first home, and there has been a much-belated effort at government level to find some solutions to help these aspiring first time buyers. To date, the issue has proven fairly intractable. In this short article, we look at some of the reasons for the housing crisis and the effect it is having across Britain, as well as at some of the proposed solutions.

Causes

The primary cause of the housing crisis is the lack of new houses being built. Since the 1980s, when council houses were sold in their millions, public bodies have, partly through policy and partly owing to a lack of funding, all but abandoned large scale housing construction projects. The expectation, of course, was that the private sector would pick up the slack and make up any shortfall in Britain's housing stock, but this hasn't quite materialised, for a variety of reasons. Firstly, ours is a small island with relatively few areas that would traditionally be regarded as suitable for building programmes. Householders have an understandable desire to keep the exclusivity of their neighbourhoods intact, while the country at large baulks at the prospect of homes being built in areas of outstanding natural beauty. This tends to encourage the relevant departments of local authorities to be extremely guarded about granting planning permission.

Coupled with this, there is a certain amount of land banking taking place. In other words, property investors are holding on to land, that could be used for housing, until such time as the value of land reaches its peak. It is important to add that, as frustrating as this may be for both the public and policy-makers, this sort of investment is entirely legal. At various times, politicians of all hues have suggested measures to encourage the sale of these pieces of land, but the policies were largely judged to be unfair and unnecessarily draconian, in a so-called free market economy.

One factor that tends to be cited in this context is the degree to which certain types of housing end up in the hands of landlords, rather than owner occupiers. Many people regard this as unacceptable, since it effectively means that increasing numbers of families end up renting rather than buying their home. While this may or may not be a valid argument, it is deeply unfair to blame landlords for the housing crisis. Landlords usually buy mature properties to rent out and have very little influence on new builds. They are, in fact, offering homes to families and individuals who need them. They aren't adding to the sum of homelessness.

The decline in house building, to levels not seen since just after the First World War, has taken place at the same time as the UK has undergone something of a population explosion, with most estimates suggesting that around 65 million people currently live in these isles. Accordingly, there just aren't enough homes for those who need them. Until now, there has been a distinct lack of political will to deal with the problem.

Effects

In the space available, it's only possible to mention the central effect of the housing shortage - that demand for residential properties pushes prices up to levels which are just not affordable for the majority of first time buyers. The problems experienced by those first time buyers with getting that first foothold on the housing ladder are exacerbated by almost stagnant wages and low interest rates since the global financial crisis, which makes saving for a deposit seem like an almost insurmountable challenge. The shortage of homes and the inflated price of those which are offered for sale in turn increases demand for rental properties, with rents rising in response to this heightened demand. Accommodation costs therefore consume a disproportionately large chunk of a family's income, seriously harming their quality of life. From the policy point of view, the cost of housing can weigh down on the public purse by increasing the housing benefit bill.

Solutions

In previous issues, we have discussed the various governmental measures designed to increase the supply and affordability of housing. We now have a new Prime Minister and a new Chancellor, Philip Hammond, and there are calls for the latter to put housing at the centre of the Autumn Statement, a budget announcement made in late November. There are naturally lots of opinion pieces on what Mr Hammond should do, with the following being most commonly suggested:

- Remove or at least significantly reform the taxes affecting property
- Encourage local authorities to start their own house building programmes
- Give financial incentives to those looking to build houses for both owner occupation and for rental
- Help with the cleanup of brownfield sites for repurposing as land suitable for building residential accommodation
- Relax planning laws and run an active campaign to discourage NIMBYism
- Assist cities, towns and villages to absorb new residents and accept the building of new houses, by giving infrastructure grants to local councils.

Mr Hammond has given few clues as to his thinking around housing, but the property market seems quietly confident that he will address some, if not all, of these suggestions. Certainly, Business Secretary, Sajid Javid, has intimated that changes in the tax regime for investors in residential property may be forthcoming. Many market participants are taking the view that the recent abandoning of the former Chancellor's pledge to balance the country's books by the end of this Parliament shows that Mr Hammond is preparing to invest heavily in housing and other infrastructure projects. Fortunately, we don't have too much longer to wait before we find out the details of the Government's approach.

The team at Nethouseprices will be watching the Chancellor's Autumn Statement and will be letting our readers know the key points affecting housing. Visit us again soon for more news and analysis.
Click here to sign up to our newsletter and join NetHousePrices' community of over 190,000 members who get FREE regular property tips, relevant offers and news.