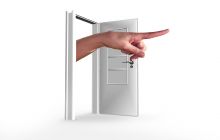 Newspaper features about landlords acting unscrupulously are a fairly common occurrence in the UK. We've all read the stories about a dozen people being crammed into a one bedroom flat, for example.This type of coverage of the rental market plays no small part in distorting the public's opinion of landlords. It's a perennial source of frustration to the vast majority of investors in this sector, who provide safe and reasonably priced accommodation but are routinely lumped into the same category as the so-called "rogue" element. Government plans, announced in December, to curtail sharp and unethical practice among landlords were therefore largely welcomed by the sector.

What are the proposals?

Essentially, landlords or property managers who commit certain infractions would be subject to banning orders. Depending on the severity of the offence, this could in fact be a full lifetime ban, with the minimum period for exclusion from the sector being twelve months. The names of those who are serving banning orders would be listed on a central national database, which could be consulted by prospective tenants before they committed to any lease agreement. Additionally, in some circumstances, local authorities could issue management orders which would allow councils to take responsibility for renting out the affected properties.

The offences which would see landlords being penalised are as follows:

1. Evicting a tenant or tenants illegally
2. Letting a residence which has been declared by a local authority to be unsafe for use as a dwelling
3. Failing to complete health and safety works ordered by local authorities
4. Letting a property to an illegal immigrant
5. Using violence against a tenant, or threatening to do so
6. Applying fraudulently for Government assistance such as housing benefit
7. Committing identity theft
8. Using the rental property to grow cannabis
9. Committing theft or criminal damage
10.Conspiring with a tenant to commit a criminal offence for example, tax evasion or supplying drugs.

Further details of the consultation can be found at: https://www.gov.uk/government/news/new-banning-orders-to-stop-rogue-landlords-in-their-tracks

What is the thinking behind the proposals?

The current Government has intervened, often controversially, in various aspects of the country's rental property market. As readers of this column will be aware, during the past year, investors in residential property have faced a veritable raft of new tax measures designed to cool the buy-to-let sector. These policies, though, have essentially been aimed at calming the market and limiting the threat of a "bubble" developing, which could compromise Britain's financial stability. Both the current Chancellor, Philip Hammond, and his predecessor in office, George Osborne, have taken the view that investors have an unfair advantage over first time buyers looking to get on the housing ladder. Increasing the tax burden on the former, runs the argument, will even the playing field and help the latter. In other words, the measures have been constructed with a view to expanding home ownership. What they haven't been overly concerned with is the welfare of tenants. In fact, housing experts have offered the persuasive argument that the new rules actually harm tenants, since they oblige landlords to raise rents.

This approach has been widely criticised, and not just by the housing charities and social justice think tanks which advocate for tenants. Many housing economists and industry bodies believe that reforming the rental market, so that Britons embrace it and abandon our traditional preoccupation with home ownership, is absolutely central to our chances of solving the nation's housing crisis.

Along with outlawing letting agency fees, this new policy of banning landlords who deal unscrupulously with their tenants seems to be the Government's attempt both to improve the lot of tenants and to clean up the sector so it provides a safe, secure and respected alternative for people needing accommodation. Discussing the policy, Gavin Barwell, the Government minister responsible for the housing portfolio, said that it could help millions of hardworking private tenants.

Landlords' response

Along with feeling that their financial interests were under a sustained attack, a key worry expressed by landlords when the Government announced the various tax measures, was that the rhetoric being used by politicians to justify the policies would reinforce the public perception that landlords are part of the country's housing problem, rather than being respectable business people who provide decent homes for the millions of families who need them. The Government, in announcing this new consultation, was careful to stress that most landlords do a great job and deliver an incredibly valuable public service and that it was very much a minority which let down not only tenants but the reputations of their more responsible counterparts. This is emphatically not an assault on legitimate landlords, said Gavin Barwell.

Thus assured, landlords have voiced their overwhelming support for the proposals. For too long, they say, the actions of a few disreputable individuals have besmirched the reputation of the wider sector. An intervention to curb shady practices in the rental sector is to be welcomed. There is, though, a note of caution being sounded by commentators, namely that the mechanisms for complying with regulations can be opaque and burdensome and, in its current form, there seems to be a lot of latitude being given to local authorities. This could result in inconsistent and unequal application of the rules. Likewise, certain broad issues need clarification. By way of example, if a landlord took all reasonable steps to ensure that an immigrant was in Britain legally, would that landlord still be subject to a banning order if the tenant's documentation was later proven to be fraudulent? Would landlords effectively be part of the immigration service? This is just the sort of point that will need clearing up.

Close attention will certainly be paid to the consultation, and market participants will be offering their detailed analyses and suggestions for improving the policy. The team at Nethouseprices will, of course, monitor the story as it unfolds, and keep you posted on the issues as they emerge. Visit us again soon for more information.