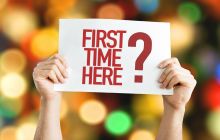 Besides house prices, few property market issues have occupied more press inches in the past year than the difficulty that younger people are experiencing in buying their first homes. Certainly, there has been action at central governmental level to help first time buyers (FTBs), with a real raft of housing policies being announced in the last twelve months. So it's fair to say there is a real determination to solve the problem. However, as the experts say, these measures will carry limited impact unless the country's stock of affordable housing is dramatically expanded and the salaries paid to low and middle income families rise significantly. This theme was highlighted in a series of reports published in late 2016.

Home ownership figures challenged

The Westminster think tank, the Resolution Foundation focuses much of its attention on low and middle income households and ways in which their lives might be enhanced. It recently published a couple of reports which provide real food for thought for those engaged in trying to help FTBs take their first step on the property ladder. The first report challenged received (and official) wisdom that home ownership in the United Kingdom stands at around 61 per cent. The Resolution Foundation argues that the way this figure is calculated in fact inflates the real level of home ownership to a striking and alarming degree.

Discussing the study, Lindsay Judge, Senior Policy Analyst at the social justice think tank, stated that currently accepted and widely cited official statistics markedly exaggerate the "true picture" of home ownership. This, she says, is because the figures do not actually count the number of people who own their own homes, instead recording the proportion of properties owned by an occupier. In essence, this means that if a person purchased a residential property and went on to take (say) in five lodgers, the property would be classified as being owner-occupied while the five individuals renting would completely "drop out of the picture". Equally, a house shared by four unrelated people would be regarded as a single rented household. The other example offered is that of an adult returning home, maybe after finishing university, to live with parents. The Resolution Foundation's statistical methods created a wholly different picture of home ownership. They, by contrast with current methodologies, analysed the actual proportion of families who own a home, with "family" being defined for these purposes as either a single adult or a couple along with any dependent children. Using this as the basis for its calculations, the research revealed that owner occupation has really declined from 63 per cent in the early 2000s to some 51 per cent in 2016. The report also contested official private rental figures and we will look at this finding in another column.

This isn't, of course, just a matter for housing economists to debate for academic purposes. What it could well mean is that the numbers of aspiring FTBs are worryingly greater than we thought and that the scale of the problem we are facing is accordingly more striking.

Personal finances

The Resolution Foundation also made some gloomy predictions for wage growth and personal finances - so central to a person's ambitions of buying his or her own home - in 2017 and beyond. Without delving too deeply into the macroeconomics involved, the forecast suggests that low and middle income families will face the damaging combination of wage stagnation, so-called "in work" benefits being slashed, and soaring cost of living inflation. Torsten Bell, director of the think tank, said that 2016 was clearly "getting a bad press" for a variety of reasons. In time, he added, the country may well come to look back at the year with something approaching "fond nostalgia," largely owing to what 2017 looks poised to offer. In other words, the point is not that the past twelve months have really been spectacularly appalling, more that 2016 has actually been as "good as it is going to get". Those charged with helping FTBs will be hoping that the report proves unduly pessimistic but, in fairness to the Resolution Foundation, their analysis looks mainly at the relatively short term and there will be no shortage of economists and policy institutes delivering much more upbeat forecasts!

Not all gloom and doom

The news is never all bad, and FTBs will be heartened to see further evidence that the current Government is, to put it bluntly, going to put its money where its mouth is, when it comes to helping them buy their first home. It was announced by Gavin Barwell, Housing Minister, that £60 million of the proceeds from the new Stamp Duty surcharge on second and rental homes will be channelled over five years to around 150 local authorities, in areas which are affected by "second home ownership". This is a problem experienced by many communities across Britain, most notably perhaps in the South West, where FTBs struggle to find homes because so many houses and flats are owned by people who usually live outside the area. Astonishingly, governmental figures show that some 21 per cent of all second home ownership exists in this region. One town in Cornwall, for example, has found this issue to be so toxic that its residents voted in a local referendum held in 2016 to ban the sale of properties for use as second homes. Accordingly, nearly £20 million of the new fund will be given to councils in the South West, while the South East of England will be given over £11 million. London is being offered over £2 million from the fund. Authorities will be expected to use the funds for affordable housing projects.

Mr Barwell said that the sheer number of second homes in some areas can be a major source of frustration for those families who are struggling to find an affordable property in their community. "This new fund," he added, "will help tackle that".

As ever, the team at Nethouseprices will be monitoring these and other property market stories and will keep you posted on the issues affecting you, your family and your business. Visit us again soon.