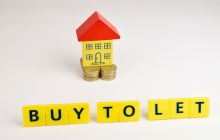 A good investment?

At the start of a new year, we all tend to make resolutions to improve our health, our education or our finances. One of the most common January pledges is to make our money work harder for us, and there are countless guides in the newspapers and magazines setting out profitable ways to invest our resources. Typically these will talk about residential property, but the landscape around this type of investment is changing and there is unquestionably a cloud of uncertainty surrounding buy-to-let right now. Where investing in the rental market was once viewed as being a pretty safe - not to mention lucrative - way to grow your assets, we now have various factors combining to make the picture somewhat murkier. Reading through the opinion pieces and expert analyses, the consensus seems to be that potential landlords need to tread more carefully than ever, to avoid the new pitfalls. It's agreed however, that they shouldn't necessarily abandon the idea of entering the buy-to-let market, not least because, even allowing for the increased taxes and so on which will inevitably affect rental incomes, interest rates on other types on investment are often significantly less respectable. In this guide, we set out a few issues for you to consider before embarking on a buy-to-let venture.

Do your sums

It is one of our mantras here at Nethouseprices, but it bears repeating: investment in residential property is not a licence to print money. There are some inspirational tales of landlords who started with a single "two up and two down" in a university town and ended up as so-called property tycoons, with vast portfolios of houses and apartments in some of the most exclusive parts of the United Kingdom. This is not typical. It's entirely possible to make money from the rental market, but realism is your best ally when you first set out.

Your first step is to research property listings, auctions and foreclosures, so you are attuned to the vagaries of the market and the sorts of prices you can expect to pay for the properties you have in mind. The financial outlay, of course, doesn't end with the house purchase. You will need to factor into your calculations professional fees, landlord insurance, the cost of making a property safe and suitable for habitation, and have funds in place for maintenance and any unexpected expenses. It's also vital to investigate local rental yields to see what level of return you can expect. By now, you are probably getting a sense of whether buy-to-let is right for you, but there are a further two essential pieces of work to undertake before you make any decisions.

Firstly, you should look into the new tax regime affecting rentals. Briefly, there is a three per cent Stamp Duty surcharge on the purchase of second or rental homes and, from the spring of 2017, mortgage relief for landlords will be tapered off. This means that your tax burden could be significantly higher than you had hoped. There are various other factors that could equally increase your expenses and you need to consider these. For example, lettings agencies are being banned from charging tenants fees for their administrative services such as credit checks and seeking out references. It is not entirely clear how this will affect the market, but there is a real fear that the agencies will pass these costs on to landlords. The latter, of course, can dispense with an agency's services, but there are important downsides to going it alone - not least that it will generally take you longer to find tenants, meaning reduced rental income for you. Managing your rental yourself can also be hugely time-consuming and you will need to assess whether you realistically have the spare time for this sort of effort. In any event, we recommend you talk to a professional about the financial rights and responsibilities of landlords so you are absolutely clear on the potential outgoings.

Secondly, having worked out the finances, you may find that you will need a mortgage. Buy-to-let mortgages are available and, until recently, offered some of the cheapest financing deals around. But the rules affecting buy-to-let lenders are changing and the criteria they will be obliged to apply to loan decisions are becoming much tougher. It is almost certainly worth your while to talk to your bank manager to see whether you are likely to be eligible for funding and the loan rates you would typically be expected to pay.

Location, location, location

The other thing the experts seem to agree upon is that it's time for prospective landlords to think laterally about where they buy rental properties. The opinion seems to be that the current hotspots in London and the South East are rapidly approaching saturation point. Likewise, property prices in these areas, coupled with the new taxes, mean that your returns may be less attractive than they were in the past. Instead, say the gurus, you should think in terms of some of the great northern cities, most notably Manchester, Leeds and Liverpool. These are vibrant towns with excellent communications not only with each other but with Birmingham and London. They, especially Manchester, are expected to prosper as the effects of the Government's "Northern Powerhouse" strategy become more apparent.

Similarly, university towns can be extremely landlord-friendly, with vast undergraduate populations requiring rental homes. The returns on this type of property are also known to be highly respectable. In future issues, we will look in more depth at student rentals, but for present purposes, it's worth highlighting that rental yields in Sunderland, for example, were an eye-catching 10 per cent in August 2016. There are several other cities, such as Newcastle and Birmingham, offering comparable, if marginally less spectacular, yields. As such, properties in these locations are well worth your consideration.

The team here at Nethouseprices will be discussing the rental market in the coming year, as well as monitoring the wider property sector for news affecting you, your family and your business. Visit us again soon for more commentary and analysis.