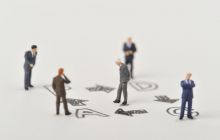 This is traditionally a quiet time of year in terms of housing news, with most property market coverage concentrating on reviews of the past year and forecasts for the coming twelve months. There have nonetheless been one or two important stories emerging in the last couple of days.

Boost to housing stock expected

It was reported towards the end of December that a new joint £2.5 billion venture, financed by the China National Building Material Company (CNBM), is planning to build up to six new factories across the United Kingdom. If the project comes to fruition - and the feeling in the market is that it is very likely to happen - the units will manufacture modular or "flat pack" housing, an enterprise which could eventually create around 25,000 new homes every year. The other parties to the deal are Your Housing Group, an organisation which manages around 33,000 affordable homes in the Midlands, North West of England and Yorkshire, and WeLink, a specialist in the renewable energy sector.

On its own, of course, the CNBM effort won't solve Britain's deep-rooted housing crisis. It could, however, provide part of the solution, with modular housing having the dual advantages of being quick to construct and relatively inexpensive. The homes are also designed to be environmentally-friendly.

Discussing the news, the Chairman of Welink Group, Ajmal Rahman, said that this type of "radical innovation" in housing would not only help to expand the country's stock of affordable homes but would make a huge inroad into the problem of fuel poverty, by virtue of the energy efficient focus of the new modular homes. His counterpart, Brian Cronin, Chief Executive of Your Housing Group stated that, as well as delivering vital new residential properties, the factories would create around 1000 high quality jobs and apprenticeships. This, he added, would provide a real boon to local businesses and those living locally.

The town with the fastest house price growth this year is....

Luton! Halifax, one of Britain's leading mortgage lenders, caused a few raised eyebrows when it announced towards the end of 2016 that house prices in the Bedfordshire town of Luton have risen by more than double the 7.5 per cent average annual price growth recorded across the rest of the UK. Property values have increased by almost 20 per cent this year, meaning that the average home in the area is almost £42,000 more expensive than it was this time last year. In fact, the average house price in Luton is now a remarkable £256,636, the Halifax report confirmed. Existing, and indeed aspiring, residents of the town, though, won't be too surprised to find Luton topping the tables. As well as being a vibrant, inclusive and friendly place in its own right, it enjoys superb communications and transport links with London and that city's opportunities and attractions.

Perhaps predictably, the study indicated that the 10 areas recording the highest house price growth over the past twelve months were exclusively in the South East of England and London. The outlook for the Capital, however, is rather more nuanced, going forward. While the outer boroughs such as Barking and Dagenham are expected to see sustained. if not necessarily spectacular, house price growth in 2017, the luxury or prime end of the London market is thought to be poised for a significant slowdown. Apartments and houses in Kensington and Chelsea, for example, are predicted to decline in price somewhat, partly owing to the new tax regime for investments in residential property and partly because overseas buyers are likely to be deterred by the uncertainty around Brexit. That being said, there is the view that the comparative weakness of sterling may encourage foreign bargain hunters to snap up high end properties. To that extent, it's very much a case of "wait and see".

The weakest house price growth was recorded in..

Aberdeen! This lovely old city in the North East of Scotland saw property prices declining by some 6.9 per cent, to around £203,425. Martin Ellis, a housing economist with Halifax, attributed the striking fall in house values to the ailing North Sea oil market which has, over the past couple of years, had the peripheral effect of reducing demand for residences in the area. Just around the coast from Aberdeen, Inverness also experienced a cooling down of its housing market. Oil prices, though, are starting to rally and there are real grounds for optimism that these areas will start to see improved growth in 2017. Scotland's general housing market, says another major lender, Nationwide, has been "relatively subdued" in 2016, with the average cost of a house in Scotland rising by just 2.2 per cent.

The other UK towns experiencing weaker than average growth during 2016 were, according to the Halifax findings, as follows: Bangor and Londonderry in Northern Ireland, Falkirk in Scotland, Blackpool and Liverpool in North West England, Stockton-on-Tees in North East England, Wolverhampton in the West Midlands and Grimsby in the East of England.

And the best place to live is..

Winchester, again! In previous columns, we have discussed the popularity of this gorgeous city in Hampshire and the annual accolades it attracts for being Britain's best residential area. Well, yet again, it has won the title of "best place to live", this time being awarded the prize by Halifax. Various factors contribute to Winchester's enduring appeal - great architecture, superb schools, excellent transport links, high employment, health and life expectancy. If there is a downside to this embarrassment of riches, however, it's that the average house price is an eye-watering £486,083.

Scotland's beautiful Orkney Islands came in at a creditable number two, though, with the Derbyshire Dales taking third place. We have to say "well done" to the lucky people living in these delightful locations.

Happy New Year

The team at Nethouseprices wishes readers a happy, healthy and prosperous New Year. In 2017, we will be covering the property market news and keeping you posted on the most important developments. Visit us again soon for more information.