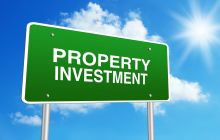 In the past, it was only those with access to large amounts of capital who were able to invest in the lucrative world of property. It was also a time-consuming, costly business, which became more so as the property portfolio of an investor grew. It was pretty much a full time job, as those still doing it this way would agree.
However, in the last few years, a new form of property investment has emerged which has effectively democratised the entire investment process, allowing more people than ever to benefit from the financial gains that property investment can offer.
Property crowdfunding has emerged on the scene as a contender for the crown of investment opportunities, and is now a multimillion pound industry, and is worth billions worldwide. The value of the industry currently doubles every two months, and is set to be worth £250bn by 2020.
The growth of the property crowdfunding industry has been catalysed, in part, by the relaxing of regulations over the last few years. The Government has identified the industry as being hugely beneficial to the economy, and has also begun investing in crowdfunding itself. Institutional investment is also coming into play at an increasing volume, and wealthier investors are also entering the property crowdfunding space.
But why is it so great?
Property crowdfunding has taken off substantially in the last few years. Offering the chance to build a diverse portfolio without all the legwork involved in traditional property investment models, and with the opportunity for significant gains, it's no surprise why.
What's more, as savings interest rates continue to crawl along the seabed, and returns from both rental and sales continue to rise, more and more people are waking up to crowdfunding as a way to grow their money.
How Does It Work?
The concept itself is relatively simple. Property crowdfunding involves a group of people pooling together a portion of their cash to buy a property as shareholders through a 'Special Investment Vehicle' (SPV). The SPV is a company of professional property developers, who have a good relationship with the crowdfunding platform, and who is set up solely for the purchase of that property. They handle all the work, fees and maintenance of the property, whilst the shareholders cash in their proportion of the rental yields each month, and/or capital gains when the property is sold.
People can invest even very small sums in buying shares in the property. On some platforms, this is as low as £50, but the average is between £500 and £1000 as a minimum. You can (and should) spread your investment sum over a number of different properties across the crowdfunding platform, to cash in on more returns, and mitigate risk.
Getting started is also a very simple process. You simply register on the website, and select the properties you wish to invest in.
Where Did It Start?
The House Crowd is the longest-established property crowdfunding platform, which began trading in 2012. Since then, other companies have emerged, such as Crowd Property and Property Moose, in 2013. Property Partner and Crowdlords followed suit in 2014. The industry continues to expand, but the number of new platforms is now levelling out, indicating that the property crowdfunding sector is now reaching maturity.
Is It Regulated?
Property crowdfunding firms are all regulated by the Financial Conduct Authority (FCA), which ensures that platforms are managed properly, and that risk is both minimised and made completely clear to investors. As with any investment, there is risk to capital - but it's worth comparing this risk against other investment classes, and seeing how property crowdfunding stacks up.
Before investing in a crowdfunding platform, it is very important to do your research. Every regulated platform should have the FCA authorisation number clearly visible on their website. If you can't find these details, it's probably best to steer clear: without this regulation they are operating illegally.
Is It The Right Choice For Me?
As with any investment, you need to take into account your personal circumstances to establish whether it is the right one for you. Ask yourself what you wish to achieve. Investors with a lot of professional experience and access to bank funding, may find the model less appealing than those who are less experienced. If, on the other hand, you don't have a deposit available, or aren't able to get a mortgage, then property crowdfunding could be a better option. And considering the limpness of savings accounts (and even pensions), property crowdfunding does offer an attractive alternative.
Risk
The same principles that apply to other forms of property investment also apply with crowdfunding. You should be aware that capital growth profits are speculative, and investing in properties that produce a healthy cash flow is key for minimising risk.
One of the major risks associated with cash flow positive properties is that of damage or non-payment of rent. As such, you should always factor this in as an eventuality that may affect your yields. As mentioned above, however, if you have a well-diversified portfolio, any losses due to one bad tenant will be more bearable than if you had all your eggs in one basket.
At the end of the day, it all comes down to your risk tolerance. You do lose a large amount of leverage by investing via property crowdfunding, and you will only benefit proportionately from the property's financial output.
Alternatively, if you are comfortable with leveraging yourself highly with a bank and paying a low interest rate, then go ahead. If things go according to plan, and you sell at the right time, you stand to make a lot of money without the need to share the benefit of the property's capital appreciation.
If a platform is offering a high return on a development finance deal, you need to know what would happen if the developer goes bust. You should ask questions about how your investment would be protected, and how much equity is available to enable you to recover your money should the worst happen. Unless there is sufficient equity in the property, you could risk losing some or all of your money.
Most platforms have a contingency sum put aside in the event of the platform's collapse. This, however, is not a legal requirement, so you will need to check out what you would be likely to get back if this eventuality were to occur.
Standard buy-to-let crowdfunded investments, where there is no mortgage, tend to be the lowest risk, as the property already exists and, as such, there are fewer things that can go wrong. With a mortgaged property, there can be higher returns, but this comes with a higher level of risk.
P2P secured lending is the highest risk investment, but the potential returns are the highest, and returns are on a much shorter term.
There should be a default mechanism in the SPV's articles, when you invest in a crowdfunded property, that allows shareholders to force a sale if due dividends are not paid. This is less of a risk when the SPV is associated with the platform itself.
What Returns Will I Get?
It depends on how you invest. There are, essentially, two forms of investment that come under the heading of 'property crowdfunding'. The one which we have already discussed, where you invest in shares within a property, and Peer-to-Peer Secured Lending.
P2P, as it's sometimes known, is a popular investment vehicle in many areas, but is most popular in property. Fixed returns on P2P property investment can be around 10% with The House Crowd, whilst standard property crowdfunding varies, dependent on factors such as geographical area and type of property.
It's a good idea to do your own research on properties in the area, and ascertain how the returns offered by the platform compare with the averages for that area and type of property.
P2P is also a short term win, whereas with property crowdfunding, you're playing the long game.
At The House Crowd, we focus on properties in certain areas around Manchester that we have identified as offering the best potential returns. Rental yields can be between 6 and 10%, and this is expected to grow over time.
Ask yourself whether the returns offered by the specific platform beat the averages for that area. If you think you could do with yourself, you may want to look elsewhere. It's also a good idea to check how the returns stack up against any other fees - being free from them altogether is ideal - but you ought to do the calculations to make sure that the overall profits fit with your expectations.
What About If I Want Out of My Investment?
If you need a liquid asset, then property crowdfunding isn't always ideal. Though you can get out, if you cannot find a buyer for your share, you will have to wait until the property is sold. Some platforms will help you to find a buyer after the expiry of a minimum term, but you should check the small print before you invest. If you're looking for a short term investment, P2P secured lending may be the better option.
Some Questions To Ask
Firstly, find out as much as you can about the people behind the platform. Are they experienced and successful investors themselves? Do they have a proven track record with long term investment portfolios of their own?
Check to make sure that the SPV you'll be investing with is associated with the platform itself. This will explain that the platform is fully responsible for the investments, and for delivering your returns. Without this relationship, as an unrelated third party company, there is a greater risk to your capital.
Check the track record of the platform itself. A well-established platform that's been operating for over a year should have some good success stories and investor testimonials. Can the platform show a history of successful investments? Do they have a good track record when it comes to paying out dividends on time? If there's no accomplishments to be found, you should think about why that is!
Customer service is another big factor to take in mind before deciding to invest with a platform. You would definitely prefer to work with a company who looks after you throughout your investment with them. So, before anything, it's a good idea to give them a call and have a chat. How easy are they to contact, and how helpful and informative are they on the phone? If they seem like pushy salespeople, or don't meet your standards in general, then you probably won't trust them with your money.
Find out from other investors how well they deal with any complaints that come through. You could also ask them this yourself during your phone call to them.
We hope that this has offered you some valuable insight into getting started with property crowdfunding. Of course, you should know everything about the ins and outs of any investment before you part with your money, and we are fully committed to helping you know all you need to.
If you have any questions, you can always get in touch with us and we will be very happy to fill you in.
For further details please visit
Source: The House Crowd 16th December 2016