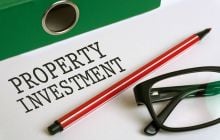 The student accommodation sector is one that is growing at an unparalleled rate. Just a decade ago the sector was almost non-existent, with only two options available to students: university-provided halls of residence, and Homes for Multiple Occupation (HMOs), neither of which were too appealing. The former tended to be tiny rooms with shared bathrooms in vastly outdated university blocks, while the latter has somewhat of a reputation as cramped, with living rooms either made significantly smaller or non-existent in order to squeeze in as many students as possible.
However, fast-forward to today and the sector has been completely revolutionised by the introduction of a new major player in the market: Purpose-Built Student Accommodation (PBSA). For too long students have been underaccommodated, paying extortionate amounts to secure an outdated room in a university-provided halls of residence block, or a tiny room in a house-share with one bathroom and one kitchen between its many occupants. Now the reality in the student accommodation landscape is very different. The options available are now extensive, depending on budgets and personal preferences—students for the first time have the choice of boutique studio apartments (complete with their own self-contained kitchen and bathroom), spacious bespoke townhouses, large one-bedroom apartments, and even in some developments, lofty duplexes and prime penthouses.
According to a study by The Mistoria Group, a massive 59% of students are actively looking for high-quality accommodation, especially ones close to their main university campus (72%), close to other vital amenities like shops and restaurants (47%) and with the inclusion of superfast broadband (42%). Naturally price is a huge factor when determining where to live—the most recent 'What Students Seek' Survey 2016, provided by Glide and Accommodation for Students, cites that price is the most important factor in choosing their student accommodation.
However, this doesn't necessarily mean that students will go for the cheapest option—the survey suggests that, whilst a monthly rent of between £400-£476 was the most common amount that students paid for their accommodation in 2016 (23%), the data shows that a rather larger portion of students (35%) have opted to pay significantly more: anywhere between £480-£800 per month. If we take the average of these figures, it shows that students are happy to pay somewhere in the region of £770.64 per month (equivalent of £192.66 per week) for their student digs, something that would have been almost unheard of a decade ago, in the era where a stringent 'like-it-or-lump-it' mentality ran rampant in the student accommodation sector, and where the luxury of a private bathroom or state-of-the-art communal area was just a pipe-dream for many.
Naturally, if students are now content to part with so much money on accommodation, it has to be worth it. A rather significant 3 in 4 students (77%) think that, if they are shelling out so much money for their accommodation, the inclusion of bills within their rent is either 'important' or 'essential'. This stems back to convenience—if students are paying a premium for private accommodation, they expect a convenient all-inclusive service that maximise their comfort but keeps their responsibilities to a minimum.
To this end, there are many reasons to consider student accommodation as a viable—and even lucrative—investment. Given the exponential rise of students actively choosing to pay for boutique privately-provided student accommodation over the once-mandatory (and often cheaper) halls of residence, it is clear that demand has well and truly shifted, and that PBSA is gaining momentum. Students have proved with each academic year that they will gladly pay more for their accommodation to get a premier service: year-on-year, the PBSA sector is inundated with applicants wanting that all-inclusive luxury that bespoke private accommodation offers, with price almost a secondary consideration as long as the accommodation ticks all the right boxes—think double beds, private kitchens and bathrooms, superfast Wi-Fi, and inclusive of all bills.
With this in mind, the stage is set for landlords. The student accommodation sector as a whole suffers from a chronic undersupply of available housing for students across all tenures (halls of residence, HMOs and PBSA), which means there is fierce competition for each available bed—for landlords, this means a consistently strong stream of potential tenants for their rental property. In addition, this high demand (coupled with the fact that students no longer shy away from paying higher rents) means the market is buoyant, and there is sufficient potential for rents to rise significantly across the lifecycle of an investment. As the CEO of Glide Utilities James Villarreal accurately surmises: "In line with national rent increases, the cost for private student accommodation is also on the rise". Naturally this is positive news for landlords, meaning larger rental returns each month.
Also shifting in line with students' rising expectations is the stigma attached to renting to students—at one time students had a somewhat pejorative reputation as being messy and uncouth tenants, yet this stereotype has been almost completely reversed in the privately-rented sector. Today's savvy cosmopolitan students who actively search for high-end bespoke accommodation are more akin to young professionals in their demeanour and their feelings towards their accommodation, choosing their property as carefully and with the same considerations as a tenant in the residential rental sector. This attitudinal revolution is certainly reflected in the change of landlords' mentality towards student tenants, with a recent study conducted by Accommodation For Students (AFS) showing that 89.6% of landlords think that students make good tenants. Going one step further, more than three in five of those (68.4%) even say that, in their experience, students actually make better tenants than non-students.
In summary, the student accommodation sector's huge imbalance between growing demand and available supply has changed the market almost beyond recognition. Students, no longer content to pay high rents for what they think doesn't befit the price-tag (namely outdated halls of residence or cramped HMOs), now actively search for something more: an all-inclusive service that will provide them with the highest-quality accommodation. If privately-provided accommodation matches their growing list of expectations, research has more than proven students' willingness to pay a premium (however hefty) for a service more akin to a boutique hotel. In addition, the buoyancy of the market—fuelled by the year-on-year rise of applicants and students at almost every university in the UK—means that student rents are on the rise too, and show no sign of abating whilst the gulf between supply and demand is still so prevalent across the whole sector.
It's clear that student accommodation is a premium investment choice. As the managing director of The Mistoria Group, Mish Liyanage concludes: "If landlords and investors provide the right type of property, they will be able to attract lucrative students. Student accommodation offers investors a number of attractive features such as high yields as students settle for less space than other tenants and high occupancy".
X1 The Campus is one such Purpose-Built Student Accommodation development set to provide the University of Salford's 19,000 student populace with much-needed boutique accommodation. Each one of X1 The Campus's 191 premium self-contained studio apartments will help to alleviate the supply/demand imbalance, with a huge 82.5% of the University of Salford's students not housed by the University. In addition, the location of X1 The Campus is unparalleled, situated within the University of Salford's main campus.
With NET yields expected in the region of 6.59%, investor demand is high—enquire today!
http://www.knightknox.com/l/cta_pages/20170216-x1-the-campus-net-house-prices-article/index.php?utm_medium=newsletter-article&utm_source=NetHousePrices&utm_campaign=X1TheCampus&utm_content=studentaccommodation