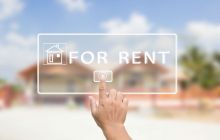 Buying a house or apartment for the rental market is potentially a superb investment. Rent paid by tenants can obviously help pay your mortgage and build up equity in an asset which, based on current predictions for the trajectory of house prices in the UK, will appreciate significantly in value over the years. Rent payments can also boost your annual income and provide you with funds to deploy elsewhere - in stocks and shares, for example. Veteran landlords, though, will tell you that it isn't all plain sailing: there are things they wish they had known when they first set out. In this short guide, we set out their top tips for novices.

1. Do your checks

You will understandably want your property occupied and paying its own way as soon as possible, so it might be tempting to trust your first instincts and approve tenants without doing background checks. This might work out for you, but it could also be a hugely costly mistake. It's a relatively simple and inexpensive matter nowadays to check a person's credit history and you should also ask for evidence of income. Seek several character references, ideally including one from an employer and a previous landlord.

If you are operating at the less expensive end of the rental market, perhaps targeting students or first jobbers, it is quite conceivable that prospective tenants will only recently have left their parents' homes and simply won't have had the time to build a credit record. In this situation, you should insist on seeing evidence that they have regular funds going into their bank accounts. Their general character references should also clearly indicate their overall trustworthiness. Increasingly, landlords are asking that parents make formal guarantees that their offspring will meet their rent obligations. This can clearly provide you with a degree of certainty that you won't lose out should your tenants default on their payments, although you will naturally need to establish the creditworthiness of the guarantors before finalising the tenancy agreement.

As indicated below, you should also consider the protection of landlord insurance.

2. Formalise the arrangements

It's crucial that you use a professionally drafted tenancy agreement to set out the terms and conditions of the let. This will make both your and your tenant's rights and responsibilities legally binding, and will ensure that you have recourse to action if the tenant breaks any clause of your agreement. There are various online legal forms which you could use for your tenancy agreement and this could unquestionably cut back on legal fees. Experienced landlords, however, suggest that you consult a lawyer to carry out the legal work on your early tenancies. A solicitor can confirm that you are using the correct form of tenancy agreement and can also explain your wider legal position in your new capacity as a landlord. There are various laws and regulations applying to the landlord-tenant relationship and it's vital that you are aware of and comply with this regime.

3. Check the property on a regular basis

Any visits to your property will have to made in accordance with the tenancy agreement, which will contain a clause setting out when and in what circumstances you can enter the house. Do make time to visit your house. It will, of course, permit you to assess how well your tenant is treating your property and avert problems further down the line. You can also keep on top of maintenance and repairs, so that minor problems don't turn into more costly affairs.

Frequent communication with your tenants will have the collateral benefit of keeping you attuned to the features of the property they appreciate and those they like less, giving you clues about things you can improve for future occupants of the house - possibly resulting in higher rents. Equally, word of mouth and goodwill go a long way in the rental market and open and engaged landlords attract the best, most reliable tenants. Your tenant's friends and family, with whom you become acquainted, are also potential future residents of your property - in other words, tenants who could cut down on marketing costs and administration when the current tenants move on.

4. Landlord insurance

There is no legal obligation to take out landlord insurance, although your buy-to-let mortgage lender might insist that you buy this type of product. As well as giving you the usual buildings and contents insurance to protect you against losses in the event of, say, fire or environmental damage, it also offers protection against risks that are unique to landlords, including nonpayment of rent, damage to the property caused by tenants, liability for accidents occurring on the premises and loss of income should tenants need temporarily rehousing while vital repairs are carried out.

Most insurance providers offer specialist landlord insurance packages, and it is worth comparing their terms and costs to be sure that you are getting the best possible deal. Many insurers will give you a deal on insurance for multiple properties, a boon should you build up a portfolio of rental homes.

We will, in a future issue, go into more detail about the nature and benefits of landlord insurance. Visit us again soon for more information.

5. Keep on top of the maths

Making sure that you continue to reap financial rewards from your investment has always been crucial. To this end, always keep on top of your accounts for each property. As the team here at Nethouseprices has pointed out at length in previous features, the tax regime around investment properties has changed and there are various proposed legislative changes in the pipeline which could cost you money. So it is more important than ever to keep a close eye on your finances.
Nethouseprices have a Landlord Advice section packed with useful resources and tips for landlords which you can access here http://nethouseprices.com/landlord-advice

This guide is intended purely for informational purposes. We always recommend that you seek professional legal and financial advice before investing in any property venture.