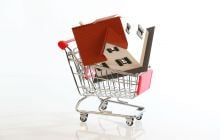 Part three

In the first parts of this series, we looked at finding and financing a new home and engaging the professionals (solicitor and surveyor), who will help you to make sure you are buying the right house. In this part, we will set out further steps that need to be taken before you can move into your house or flat.

1. Make your final offer

Your mortgage lender will have carried out a house valuation survey. If this survey suggests a lower house valuation than the vendor's asking price, you should discuss this with the vendor and try to renegotiate the price. Similarly, if the structural survey you personally commissioned has highlighted any problems or issues with the property, it's important to discuss this with the seller, explaining how much you expect the necessary repairs to cost and asking for a price reduction that reflects these costs. These back and forth negotiations can, as the Money Advice Service emphasises in its discussion of the matter, be hugely stressful for both parties. As frustrating as this period can be, keep in mind the size of the commitment you are anticipating and "stick to your guns" to obtain the best possible deal for you and your family.

There are potential external complications that can arise at this point. For example, the seller might accept a better offer from someone else. In other words, you might be gazumped. Similarly, the seller's circumstances might change and the house could be taken off the market. Both of these scenarios can be hugely upsetting and you will be understandably angry if they happen to you, but do try to keep calm and maintain contact (via your solicitors and the estate agent) with the seller, in case the deal can be resurrected.

2) Arrange your mortgage

Assuming everything goes according to your hopes and plans and a deal acceptable to both the vendor and you is agreed, your next step will be to contact your mortgage adviser or lender to finalise the mortgage. As we discussed in our Nethouseprices guide to mortgages, there will be a mortgage arrangement fee. The amounts charged vary rather widely, but the current average fee stands at around £1000. As tempting as it might be to add the arrangement fee to your mortgage, do try to pay it upfront to avoid the interest that would be applicable to it as part of your mortgage.

Once you have received a firm mortgage offer, the lender is legally obliged to offer you a minimum period of seven days to consider the mortgage and whether it is the right mortgage product for you. You can, of course, confirm that you want to accept the offer before those seven days have elapsed, but they are provided for your protection, so we'd recommend that you use this time to compare your mortgage offer with other available mortgage deals, just in case you are missing out on a better deal. You can also carry out your final checks to be absolutely sure that you can afford to take on the commitment.

You should not at this point feel compelled to accept the mortgage and buy the house. If you have doubts, especially around affordability, it will almost always be better for your long term prosperity to back out. Certainly, there is a risk that you will lose the money you have already spent, but this is a comparatively small sum when compared to a mortgage. Essentially, you just need to do what is best for you.

2) Exchanging contracts

If you decide to go ahead, you should fairly soon receive the initial contract for your review. It is crucial that you only put pen to paper after discussing the contract in detail with your solicitor and you have satisfied yourself that all your terms have been met and that any questions have been properly answered. For example, does the contract tally with what you believed about the carpets/curtains and other furnishings being left in the property by the vendors? You and the seller will both sign identical contracts, but these only become binding when they have been exchanged by the respective solicitors. While it has happened, it is extremely rare for either party to try to back out of the deal at this stage - for the very good reason that they would be in breach of contract, could be sued and would lose a great deal of money. Effectively, you can pat yourself on the back at this stage: you will be moving into your lovely new home soon!

There are cogent reasons for exchanging contracts and completing on the same day, and we will discuss these in a future issue but, for present purposes, we are assuming there are at least a few days between exchanging contracts and completion (the point at which you take physical possession of your new property). During this time, there are a few things you should do. Your solicitor will naturally undertake some of these tasks:

- Visit the property to make sure that it is exactly as agreed in the contract and that there has been no new damage. Correcting this sort of problem is much easier before completion than afterwards
- Register the transfer of title in the property with the Land Registry
- Send title deeds to your mortgage lender, who will keep custody of them until you have paid your loan in full
- Do house moving administration like ordering a removals service, advising employers, schools, doctors, banks and service providers that you are moving and of your new address, arranging post forwarding, comparing the prices charged by insurance and utilities providers so that, when you move into your new home, you can be sure you are getting a great deal,

Make sure you cancel as many services (such as newspaper delivery or milk) as can be dealt with before moving day, and do make a plan for moving day!

The next part of this series will look at completion and moving day. Visit us again soon for the final instalment of our guide and for all your property market news, analysis and commentary.