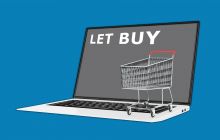 As regular readers of this column will recall, there have been several contradictory reports about the state of the UK rental market. Certain agencies have reported growth in business and seem relatively optimistic that this will be a sustained trend during the remainder of 2017. Others have offered a much more subdued analysis of the market. If there is a point of consensus, though, it's that central government policy around the rental sector needs careful scrutiny and some modification. In this short piece, we look at the latest set of figures, and then turn to the policy issues which the industry believes need urgent attention.

Rental price inflation outpaced by general inflation

In its most recent Rental Index, published in early March, HomeLet has revealed that the UK general rate of inflation is now higher than rental price inflation. Rental price inflation rose by an an average of 0.8 per cent in February compared to the same month in the previous year. This is in stark contrast with general inflation, which rose to 1.8 per cent in February, according to the Office for National Statistics. The slowdown in the rate of rental price growth, which, observers have pointed out, was running at some 4.7 per cent as recently as last June, will alarm landlords because it highlights the dilemma many of them are facing.

The raft of new tax measures applying to the rental market means that many landlords feel they will be compelled to raise rents if they are going to absorb their additional expenses. In fact, the HomeLet survey suggests that well over fifty per cent of landlords anticipate needing to hike rents. This being said, there are real concerns around whether rents are already at an affordability threshold. This issue probably explains the finding that nearly thirty per cent of those landlords intend to defer the necessary rent rises until at least next year.

Another key finding from the HomeLet survey is that 96 per cent of landlords are happy with their current tenants. As well as running counter to the narrative that landlords and tenants are at almost perpetual odds, this statistic could also go some of the way towards explaining why so great a percentage of landlords are reluctant to raise rents for existing tenants. Discussing this point, Martin Totty, Chief Executive Officer of HomeLet, said that his organisation's report clearly showed that the overwhelming majority of landlords and tenants enjoy a positive relationship. Mr Totty went on, however, to stress that the tax changes could ultimately undermine landlords' attempts to keep rents affordable and that one of the biggest fears across the sector is that there will be further taxes and regulations announced by the Government. Accordingly, they are awaiting Chancellor Philip Hammond's spring budget with great trepidation.

Budget worries

It's fair to say that landlords have taken significant hits in the last few budget statements. Former Chancellor, George Osborne, for instance, announced in 2015 that mortgage interest tax relief would be tapered for landlords from April 2017 and that there would be a three per cent Stamp Duty surcharge applied to purchases of so-called additional homes. These measures were justified by Mr Osborne as being a strategy to level the financial playing field, so that first time buyers could realistically compete with landlords for affordable housing. Despite quiet confidence in the sector that his successor in office, Philip Hammond, would soften the new rules, he has, to date, not only confirmed them but is expected to reinforce them in the upcoming budget, by closing the loophole allowing limited companies to avoid most of the taxes. Certainly, the National Landlords Association (NLA) is currently advising its members to hold off on incorporating until after the budget.

Policy matters

The policies impacting on landlords, though, aren't limited to the fiscal. In previous columns, Nethouseprices has looked in some depth at the Bank of England's latest prudential regulations which require that mortgage lenders apply strict affordability criteria to buy-to-let mortgages, making it more difficult and more expensive for landlords to borrow money to fund their house purchases. These rules have reduced the numbers of buy-to-let mortgage approvals while increasing the proportion of cash sales in the sector - a fact which tends to support the assertion that the new regime would give institutional and large scale investors an advantage over private landlords.

One of the central contradictions in all of this is that the Government is openly championing the rental sector as having a core contribution to make, as house prices in the UK and a lack of affordable homes on the market are combining to create a grave housing crisis. The recent White Paper on housing, for example, set out various proposals for incentivising and facilitating build-to-let. Interventions such as the planned banning of letting agency fees and the crackdown on "rogue landlords" are honest attempts to make the market work for those who live in rented accommodation. These policies have broadly been welcomed in principle by tenants' groups and, it must be emphasised, by landlords, the vast majority of whom don't like the respectability of their entire sector being besmirched by the activities of a comparative few unprincipled individuals. The problem is that so little detail has emerged on the shape these policies will take when they are put into practice. As an example, will protections against sharp dealings by some landlords oblige other, responsible landlords, to spend dramatically more time and money on their rental properties? Will the measures laid out in the White Paper around lengthier, more secure tenancies apply only to new rental properties or will their application be extended to the existing market?

Against this backdrop, it's not surprising that so many industry bodies and think tanks have published their wish lists for the budget, most of which describe adjustments to the tax system as a minimum requirement. The fear, however, is that in addition to ignoring these recommendations, the Chancellor will impose new financial sanctions on landlords. The former scenario would be disappointing. It's probably no exaggeration to say that the latter scenario would be devastating.

Visit the team here at Nethouseprices again soon for the latest property market news, commentary on house prices in the UK and analysis of housing policy developments.