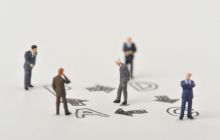 In early March, new Chancellor Philip Hammond made his first (and last) Spring Budget Statement. These fiscal announcements have, in recent years, tended to signal bad news for landlords, so observers across the industry were awaiting Mr Hammond's inaugural statement with some trepidation. As the team at Nethouseprices said in a recent column, there being no easing of current policy would be disappointing for landlords, but any extension of the seemingly punitive tax regime would be devastating. So, in the event, what happened? The short answer is: not much. In this article, we look at the issues which landlords felt, and continue to feel, need attention.

Stamp Duty

One of the more controversial tax measures introduced in recent years has been the three per cent Stamp Duty surcharge on so-called additional homes. The purported aim of this policy was to level the playing field, so that first time buyers could realistically compete with landlords for lower cost properties. In reality, in the weeks before the new tax's introduction on April 1 last year, there was a huge uptick in landlords buying houses and flats to boost their portfolios without incurring the three per cent surcharge. This rush to buy, described in some quarters as a "stampede," played no small part in the increase in house prices in the UK in the first quarter of 2016. High rates of house price inflation are, of course, never good news for first time buyers.

The impact of the policy over the longer term is harder to assess. It is, for example, believed to have been a key driver of the decline in the cost of residential properties in the more expensive London postcodes, properties which are unlikely to be entry level homes for first time buyers. Equally, house price growth has accelerated sharply in some of the booming northern cities like Liverpool and Manchester, where the comparatively low cost of real estate coupled with a buoyant rental market means that landlords can still reap reasonably attractive returns on buy-to-let purchases, despite the Stamp Duty surcharge. These properties, of course, could conceivably have been realistic targets for first time buyers. In a sense, then, it's at least arguable that the policy is failing the very people it was designed to help.

In fairness, there has been a marked increase in the numbers of first time buyers across Britain, but there are factors at play in these figures that go beyond the Stamp Duty changes. There are, for instance, several Help-to-Buy schemes available to first time buyers and these have no doubt helped people get that first foothold on the property ladder. Another point is that first time buyers are now typically in their thirties and are taking out lengthier mortgages, so it's entirely possible that they will be in debt beyond the national retirement age.

The jury might still be out on whether the Stamp Duty surcharge is an effective policy, but there is no doubt that it remains deeply unpopular with landlords who view it as being an unwarranted assault on their livelihoods. One thing is certain, though - this tax is bringing in levels of revenue (£1.4 billion in the past year) and bolstering public finances so well that, valid objections notwithstanding, it is probably here to stay.

Mortgage tax relief

Announced by former Chancellor George Osborne in 2015, the tapering of mortgage tax relief for landlords from April 2017 has been every bit as controversial as the Stamp Duty surcharge. Debated in Parliament, the subject of a costly legal challenge and still opposed by most landlords, the policy remains on course to come into effect next month. The long term effect of the measure is, of course, unknown, but certain high profile landlords such as Fergus Wilson, believe it heralds the end of the private landlord.

The original criticisms of the policy are seemingly being validated. Some commentators felt that the new tax regime, in tandem with stricter prudential rules around buy-to-let mortgage lending, would favour large scale landlords who didn't need mortgages. The latest figures bear this out, with the volumes of cash purchases in this sector vastly outnumbering mortgage-backed transactions.

A further point is that the policy only applies to private landlords, so there has been a 500 per cent increase in landlords becoming limited companies to try to avoid the new tax system. There was a suggestion that the Chancellor would clamp down on this activity by closing the corporation loophole in the Budget. He didn't take this step, but continues to criticise landlords who are incorporating, so it would be no surprise if, in the next "fiscal event," Mr Hammond did take action. As ever, the team at Nethouseprices urges you to take professional advice for your tax planning affairs.

Letting agency fees

The Chancellor announced last year that his Government planned to ban letting agency fees. His rationale was fairly clear - extortionate fees could be better deployed by tenants elsewhere, such as in savings for a deposit. Housing affordability, he argued, was not just a concept for home ownership. It applied equally to the rental market.

We are still awaiting the real detail of this policy, but there are some important concerns around their application. For example, will the agencies just pass the costs on to landlords? Certainly, it's unreasonable to expect them to carry out the expensive checks on prospective tenants without receiving any recompense. That brings us to the core issue with all of the measures that were neglected in the budget - they could ultimately force landlords to raise rents in order to absorb the additional costs associated with the rental market. As we discussed in a recent column, landlords have no real appetite for hiking rents, partly because so many of them have an excellent relationship with existing tenants and partly because there are worries that the sector is rapidly approaching an affordability threshold.

Another valid observation​ is that the central government rhetoric suggesting that the rental market has a vital role to play in solving the housing crisis doesn't match its actions. Landlords aren't responsible for the fact that successive governments have kicked housing into the long grass and allowed the housing shortage to reach crisis point. They also aren't responsible for inflated house prices in the UK. What they do is provide housing for those who can't or don't wish to buy. Instead of repeated attacks on their livelihoods, it would be nice if landlords got a little recognition for the vital service they provide.