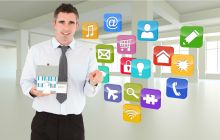 Nethouseprices.com (NHP) is delighted to announce that we have recently partnered with property investment specialists iYield, to deliver a groundbreaking yield and strategy tool. This powerful new analytical tool, the culmination of eight months of development work, will revolutionise the way in which investors identify opportunities in the market. It offers users one of the fastest, most advanced methods of identifying key investment data which will help them make better decisions as to where to commit financial resources.
Yield and Strategy Tools: The Benefits to Investors
Making use of a wide range of data points key to every transaction, the yield and strategy tool generates investment data on any residential property within the United Kingdom. This allows potential investors to see at a glance a personalised five-year investment return analysis for a property, with fully customisable search options enabling users to refine the data they receive. The tool enables analysis of the most popular investment strategies including buy-to-let, AirBnB, HMO and flips.
Between the basic and advanced search functions of the yield tool, users can access up-to-date rental pricing estimates, and view how investment performance varies according to offer price, deposit amounts, interest rates, rental values, occupancy levels, property ownership methods, furnishing costs, development costs, project timescales, resale values and local house price growth. Performance measurements include gross yield, net monthly and annual income, and total annualised and five-year returns, all according to the user's personal tax band. The tool can also be used to calculate stamp duty and monthly finance costs, with the option of adding reserve fund provisions.
With a simple click of the mouse or swipe of the screen, users can then compare investment strategies in a number of different ways. Results are displayed in easy-to-analyse graphs and tables, enabling investors to clearly identify the approach which will best work for them. Importantly, all planned changes to personal and corporate tax rates over the next few years, including the reduction of interest relief for investment property loans, are all incorporated in the yield tool's performance calculations. The mobile version of the tool enables users to make accurate, on-the-spot assessments of opportunities when out viewing potential deals without having to rely on complicated spreadsheets.
The new yield tool can be accessed by clicking the orange "Show me More" button in the investment section against each for sale and to rent property listing on Nethouseprices, after you do a postcode search e.g.
http://nethouseprices.com/properties-for-sale/london/
'Exciting Times Ahead'
Speaking about the new partnership, NHP's Managing Director, Catherine Lamond, said: 'This has been a fantastic opportunity for both our companies to work together on something truly unique and ground-breaking. By combining our expertise we have created a powerful tool which will revolutionise how people engage with and invest in the property market, providing our customers with a world-class product they won't find anywhere else.'
iYield's CEO, Paul Toon, echoed these comments, saying that there are 'exciting times ahead' for both companies with a number of highly innovative products in the pipeline. 'Approximately 40% of properties in the United Kingdom are owned by investors, and until now there have been no free-to-use analytical tools with this level of versatility, seamlessly integrated with a powerful property search platform. By partnering with the pioneering team at NHP, we hope to help investors find and unlock value in groundbreaking new ways, leading to better and more profitable decisions'.