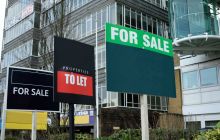 Part one

We are all used to features in the newspaper supplements and glossy magazines setting out the improvements we can make to our homes, in order to increase their market value - adding a room, for example, or converting the loft. But there are factors outside your control which can significantly affect the cost of residential property in your neighbourhood. In this short Nethouseprices article, we look at some surprising house price boosters.

Great schools

According to a recent study, being located close to an excellent school can add nearly £20,000 to your house valuation. The Government-sponsored research uncovered some remarkable findings. Homes near outstanding primary schools, for example, cost an average of around £18,600, or 8 per cent, more than similar properties which are further away. This rises to an astonishing 10 per cent, or £38,800, in London. Living near a high performing secondary school causes a similar but marginally less spectacular hike in prices - 6.8 per cent on average, or £15,800.

These latest statistics, while perhaps surprising to the general public, are not wholly unexpected in the property industry. Various mortgage lenders and think tanks have already tentatively suggested a link between house prices in the UK and the proximity of good schools. In fact, it makes a great deal of intuitive sense, as parents naturally want their children to have the best possible educational experience. What is striking, however, is that these are official statistics and, says school standards minister, Nick Gibb, they can be used to inform future public policy, to try to ensure that educational opportunities aren't limited to the better off. Discussing the report, Henry Pryor, property market analyst, said that ".. It's all about location, location, location." Great schools, he said, raised house prices in the same way as living close to a railway station or having access to superfast broadband.

Do you live near an outstanding school? Find out here: https://reports.ofsted.gov.uk.


Great shops

The so-called "Waitrose Effect" is a relatively well-known phenomenon. The basic principle is that properties near a branch of the retail behemoth are markedly more expensive, up to £38,666 or 12 per cent, than their counterparts elsewhere. Waitrose, of course, is a comparatively upmarket supermarket, renowned for selling the highest quality (not to mention expensive) groceries, so it isn't really particularly startling that there should be a correlation between house prices and having a Waitrose in the area. What is perhaps more noteworthy is the size of the hike in prices.

All this being said, having a branch of any supermarket, even the discount chains, on the doorstep pulls house prices upwards. The following are the relevant statistics:

- Waitrose: £38,666 = 12 percent
- Sainsbury's: £27,939 = 10 per cent
- Marks & Spencer: £27,182 = 9 per cent
- Tesco: £22,072 = 9 per cent
- Iceland: £20,034 = 8 per cent
- Co-operative: £17,904 = 8 per cent
- Morrisons: £10,558 = 5 per cent
- Asda: £5026 = 2 per cent
- Lidl: £3296 = 2 per cent
- Aldi: £1333 = 1 per cent

We all have to eat several times a day, of course, and having a good food store close by can save busy families a great deal of time and inconvenience, so it seems reasonable that there will be at least some premium on your house valuation if you are lucky enough to have, for example, a Tesco nearby.

Great restaurants

British cuisine has undergone something of a revolution in the past couple of decades, and our renewed interest in all things gastronomic means that the country now boasts some of Europe's best restaurants. So a boost in house prices sited in areas hosting the best culinary establishments is inevitable? Well, the picture is actually rather more complicated. Certainly the cost of houses and apartments in Mayfair are some of the highest in the UK and there are some formidable eateries in the district, not least Michel Roux Junior's two Michelin-starred Le Gavroche. However, property in the area was eye-wateringly expensive long before that foodie hotspot opened its doors, and it's a fair bet that prices will remain high long after the restaurant fades into history. Likewise, Bray in Berkshire is home to some internationally renowned restaurants - Alain Roux's three Michelin-starred Waterside Inn and Heston Blumenthal's iconic Fat Duck, to name just two stars in the town's culinary firmament. The average house price in this affluent corner of Berkshire is currently about £1,038,200! Unquestionably, this price point is influenced by the town's prominent place on the culinary map. That said, the original restaurateurs were probably persuaded to locate their enterprises in Bray because its prosperous population could support the cost of high end dining.

Despite this, there is clear evidence that, outside of these historically expensive plots of real estate, having access to great cafés, bars and restaurants can enhance the value of your home. The example most often quoted is Brixton in South London. Once rather down-market, this suburb has been regenerated in recent years and its houses are among the most sought-after in the Capital. Prices in the area have risen by a frankly amazing 47.3 per cent in the past six years and now stand at an average of £608,500. Robin Chapman of Savills, discussing these figures, said that the link between the area's vibrant food scene and rising house prices is clear. He says that it was the "foodie revolution" that caused the area to become so popular among house-hunters. Food for thought indeed.

There are several other factors influencing the cost of homes. As mentioned above, living near a transport hub and having high speed broadband are key to your house valuation. In the next installment of this Nethouseprices feature, we will look at these issues in greater depth.

Visit us again soon for all your property market news, and for commentary and analysis of the UK housing matters affecting you, your family, your investments and your business.