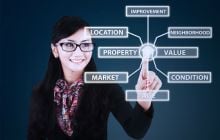 Part two

In the first installment of this Nethouseprices feature, we looked at some external factors, such as proximity to great schools, supermarkets and excellent restaurants, that can affect house prices in the UK. Today, we turn to some additional surprise boosters to a house valuation.

Availability of fast broadband

At first glance, the idea of availability of high speed broadband influencing the cost of residential property seems rather peculiar. But, on reflection, it makes a great deal of sense. People carry out so many activities online these days, from grocery shopping to Skyping relatives in Australia and online banking, that they expect efficient and quick access to the Internet. Equally, increasing numbers of people are working from home, both in part-time and full-time capacities. It's also fairly common for business people to run their enterprises from home. Against this backdrop, it's understandable that so many house-hunters regard high speed broadband as being as vital as any other utility. So, what are the facts and figures?

Much of the data available is the result of a study carried out by the London School of Economics (LSE). The university analysed figures recorded over fifteen years and found that prices rose by an average of three per cent every time broadband speed doubled. There is even the suggestion that slow broadband could reduce house prices by as much as 20 per cent, although this number has been the subject of considerable debate. As striking as this revelation might be, there are some even more intriguing statistics. 71 per cent of people polled for an ISP Review survey, for example, said that they would turn down an otherwise perfect property if it was served by slow broadband. 22 per cent added that they would use the broadband speeds as a bargaining chip and try to leverage it to negotiate a lower selling price.

The issue seems to be especially marked in rural areas. Savills, for instance, found that some 70 per cent of their respondents felt that the unavailability of high speed broadband hindered lettings in more remote parts of Britain.

A fascinating aspect of the research is the finding that people define "high speed" as being 50 Mbps. The current average speed across the UK is just 28.9 Mbps and the Government target is that 95 per cent of the population should have access to a minimum speed of 24 Mbps. This disparity tends to suggest that, although the customer is always right, buyers are perhaps being a little unrealistic in their broadband demands.


Proximity to a railway station

The fact that a property's proximity to a railway station should affects its house valuation isn't altogether surprising. We know from the recent Sunday Times list of the best places to live in Britain that having great transport links is central to a town's desirability for house-hunters. There has also been wide media coverage of the astonishing degree to which house prices near London's new Crossrail stations have risen in the past few years. Likewise, it was reported by certain outlets that house prices near Southern Rail stations had slumped at the end of last year, as a result of the industrial disputes and other problems besetting the network. The raw figures, though, might be more startling.

Nationwide, the major mortgage lender, found in a study that prospective property owners were prepared to pay a premium of around 10 per cent for a house or flat that was close to a transport hub like a tube, tram or railway station. In London, this could add upwards of £43,000 to the value of a property.

The exact figures vary around Britain, but Nationwide studied the examples of London, Manchester and Glasgow, three of the UK's largest and busiest cities. These were the summary findings:

1) London

- Distance from a station: 500 metres = 10.5 per cent premium
- Distance from a station: 750 metres = 7.6 per cent premium
- Distance from a station: 1000 metres = 4.0 per cent premium

2) Glasgow

- Distance from a station: 500 metres = 6.0 per cent premium
- Distance from a station: 750 metres = 4.2 per cent premium
- Distance from a station: 1000 metres = 2.6 per cent premium

3) Manchester

- Distance from a station: 500 metres = 4.6 per cent premium
- Distance from a station: 750 metres = 3.2 per cent premium
- Distance from a station: 1000 metres = 2.0 per cent premium

Discussing his organisation's report, Robert Gardner, Chief Economist with Nationwide, said that the differences in the figures were principally attributable to the density and size of the rail network in London, which means that fewer people use private vehicles and make heavy use of public transport. Illustrating his point, he said that 94 per cent of properties in London are situated within 1.5 kilometers of a station. This falls to 72 per cent and 69 per cent in Greater Glasgow and Greater Manchester respectively.

Outside of the big conurbations, however, being close to a railway line can be more problematic. In other words, not everyone wants a train whistling past their back garden every fifteen minutes. This issue has been thrown into sharp relief by Government plans for a new high speed railway network (HS2), linking the South to the great Northern cities. The plotted route will transect some of the Britain's most attractive and tranquil countryside and locals have expressed fears that their rural idyll might be ruined and their house valuation diminished.

A further point is that large stretches of the UK's designated green belt are close to a railway line, prompting many to call for its repurposing for large scale house building programmes. Highly controversial, this suggestion isn't set for immediate implementation. But, should it ever be adopted, it would be fascinating to see how prices in these areas would shape up!

Visit the team here at Nethouseprices for all the latest property market news, as well as for commentary and analysis of the wider housing issues affecting you, your family and your business.