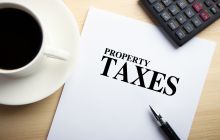 Despite widespread criticism and and a high profile legal challenge, the controversial tax provisions contained in Section 24 of the Finance (No.2) Act 2015 came into effect on 6 April 2017. The new rule is likely to affect thousands of existing and prospective landlords. In this Nethouseprices guide, we set out the key features of Section 24.

What is the relevant legislation?

Landlords and their advisers can find the legislation, namely Finance (No.2) Act 2015 s24, at the following UK Government site: http://www.legislation.gov.uk/ukpga/2015/33/section/24/enacted.


What is it broadly meant to accomplish?

Section 24 was announced by former Chancellor, George Osborne, in 2015. The stated aim of this and other tax measures targeting landlords was to level the so-called playing field between investors and aspiring first time buyers. In other words, Mr Osborne believed that, as a result of the policy, potential owner occupiers could realistically compete with landlords to buy affordable houses and flats.

What does the legislation mean for landlords?

Section 24 sets out the phasing out of mortgage tax relief for landlords between April this year and 2020. In future, finance costs will not be taken into account when calculating taxable property profits. Rather, after income tax on any property profits and other income has been assessed, a landlord's overall income tax liability will be reduced by a basic rate tax deduction.

At what rate will the tax relief be tapered?

This is the schedule for the removal of mortgage tax relief:

A) 2017-18
- Percentage of finance costs deductible from rental income = 75 per cent
- Percentage of basic rate tax deduction = 25 per cent
B) 2018-19
- Percentage of finance costs deductible from rental income = 50 per cent
- Percentage of basic tax rate tax deduction = 50 per cent
C) 2019-20
- Percentage of finance costs deductible from rental income = 25 per cent
- Percentage of basic rate tax deduction = 75 per cent
D) 2020-onwards
- Percentage of finance costs deductible from rental income = 0 percentage
- Percentage of basic rate tax deduction = 100 per cent

To whom does Section 24 apply?

It effectively applies to those who let out residential properties, whether in an individual capacity or as a trust or partnership.

Are there any exclusions?

Yes, there are several notable, and controversial, exclusions from the application of Section 24, namely:

- UK resident companies
- Non UK resident companies
- Owners of furnished holiday lettings.

The apparent inequality in the treatment of private landlords and institutional investors was the basis of the ultimately unsuccessful legal challenge to Section 24.

Interest on which finance costs will be restricted?

Restrictions will apply to mortgages, loans and overdrafts.

There are certain additional costs affected by Section 24, namely:

- Fees and any other expenses associated with obtaining or repaying loans or mortgages
- Alternative finance returns
- Premiums, discounts and disguised interest.

What do landlords need to do?

The crucial point is that you need professional advice to ensure that you are complying with Section 24. Some landlords are forming limited companies in order to avoid the tax changes, but you should again take legal and financial advice before committing to such a course of action, since this isn't necessarily the best option for you and your investments. You should also be aware that there are various other schemes being advertised for avoiding Section 24. These are of questionable efficacy and even more dubious legality. We can't emphasise highly enough the importance of engaging a reputable licensed solicitor or accountant to assess any such scheme.

Will it help first time buyers?

The jury is very much still out on this question. There has seen a significant uptick in the numbers of first time buyers in the last year, a fact which is being attributed in part to the various central governmental Help-to-Buy schemes and in part to another one of Mr Osborne's initiatives - the three per cent Stamp Duty surcharge on additional properties.

This being said, the core reason for Britain's much-debated housing crisis is a chronic shortage of houses which, in its turn, inflates house prices in the UK. Frankly, no number of anti-landlord policies will solve this underlying problem. Another point worth highlighting is the apparent contrast between the Government's rhetoric about making renting a respectable and desirable alternative to home ownership and its apparent assaults on landlords' livelihoods.

Equally, landlords might well feel compelled to raise rental rates in order to absorb the new expenses. The Royal Institution of Chartered Surveyors, for example, estimates that average rents across the country will rise by some 25 per cent in the course of the next five years. This will make general housing affordability even more problematic, and paying increased rents will hardly help young people save towards a house deposit.

What happens next?

There is an ongoing campaign to have Section 24 repealed. Cannily called "Axe the Tenant Tax," it was set up by the two landlords - Steve Bolton and Chris Cooper - who instigated the aforementioned legal challenge. Throughout the implementation week for Section 24, they have been holding a public awareness campaign, with input from trade organisations, landlords and various other interested parties. See https://www.tenanttax.co.uk for more information.

Not every property professional is convinced that the campaign is helpful. Henry Pryor, a leading market commentator, is on record as saying that the name of the Axe the Tenant Tax campaign is "disingenuous", and that relatively few landlords will be adversely affected by Section 24. While emphasising that he had sympathy with those who will have their incomes significantly reduced, Mr Pryor said that there was a great deal of scaremongering going on, an assertion he claims to be supported by the landlords renaming Section 24 "The Tenant Tax."

Whether you subscribe to Mr Pryor's view or to the concerns of the landlords, you will probably agree that this debate will not subside any time soon. As ever, we will keep you posted about any important developments.

Visit the team here at Nethouseprices again soon for news, the latest reports on house prices in the UK, and commentary and analysis of the property market issues affecting you, your family and your business.