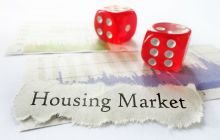 As regular readers of these Nethouseprices columns will recall, the figures for March have been rather disappointing, with both Nationwide and Halifax reporting a decline in price growth. There has now been a raft of further house price indices published which, on the whole, seem to confirm their findings. In this short piece, we look at the latest analyses of house prices in the UK.

RICS: outlook subdued

The monthly house price balance from the Royal Institution of Chartered Surveyors (RICS) is one of the more eagerly anticipated property publications: Surveyors' sentiment is an accurate, and early, barometer of trends in housing. Its March survey, published in early April, was somewhat sobering. The key points were that:

- New home owner enquiries have flatlined, with no change in the numbers of queries for the third successive month.

- Strong enquiries in Northern Ireland, the South West of England and parts of London were offset by striking slumps across other regions of the UK.

- Estate agents are reporting a record low average of just 43 unsold properties per branch.

- Surveyors have slashed their forecasts for sales growth, with a balance of only 12 per cent of poll respondents expecting an increase in sales during the remainder of this year.

- The North West of England continues to record stronger than average house price growth. This is occasioned, the property gurus surmise, by the region's importance to the Northern Powerhouse Project.

Simon Rubinsohn, RICS Chief Economist, responding to the latest figures, echoed his counterparts at Nationwide and Halifax, citing economic uncertainty as being the principal factor in the slowdown. As ever, though, the country's chronic housing shortage will ensure a soft landing, and there is no immediate question of a house price crash.

Mr Rubinsohn also highlighted the prime end of the central London residential property sector, which is anomalous in Britain to having an oversupply of houses and apartments. The market in this area is as sluggish as it was in 2009 during the immediate aftermath of the global financial crisis. The decline in sales of homes in the most exclusive of the capital's postcodes is generally attributed to a range of issues:

1. London's exposure to Europe and overseas buyers' resulting reluctance to invest in housing stock until the Brexit negotiations have been completed
2. The new tax regime for investment properties
3. A correction of this market was overdue in some experts' estimations.

The duration of this cooling of the luxury London market is virtually impossible to predict. Much depends on the shape of the country's reset relationship with the EU and whether the UK retains its position as the global headquarters of the international financial services sector. Observers are keen to point out, however, that Sterling's current weakness in relation to the US Dollar and other major currencies could act as a driver of house price growth, with investors snapping up bargains while the Pound is in the relative doldrums. Certainly, the property sector will be watching developments closely.

Office for National Statistics (ONS): growth slowing

The ONS figures are collated using a much wider pool of data, including land registry sold prices, than other organisations typically use, so their house price studies take longer to finalise. Accordingly, the latest report relates to February rather than to March. The headline finding was that prices grew by 5.8 per cent in the year to February, up from 5.3 per cent in January, but markedly lower than the 7.3 per cent growth recorded in the same month last year. Other highlights of the ONS index were:

- Prices in England grew by 6.8 per cent
- Prices in Northern Ireland grew by 5.7 per cent
- Prices In Scotland grew by 3.1 per cent
- Prices in Wales grew by 1.8 per cent
- The average cost of a house in the UK is now £218,000
- London remains most expensive city for housing, with average property now standing at £475,000
- East of England is experiencing the fastest growth, with the region recording 10.3 per cent rises in February.

It's worth noting that the ONS figures have been heavily criticised in recent weeks, with doubt being cast on their accuracy. The statistics are also subject to revision, so we advise readers to watch this space for updates.

Country can't build enough houses?

A recurring theme in the past few months has been the belief that increasing the supply of homes will ultimately make housing more affordable. In other words, many analysts suggest that, once the country starts building homes in the order of hundreds of thousands per year, price inflation will be more readily contained. While no one is casting any real doubt on this principle, a prominent group of academics has sounded a note of caution about whether Britain is capable of a house building programme on a scale that would materially affect house prices. Presenting their research at the Royal Economic Society's annual conference, economists from the University of Reading said that, for new builds to improve housing affordability, the country would need a permanent scheme involving the ongoing construction of unprecedented numbers of new homes. This, they argue, is highly unlikely ever to happen. Even if there was the cross party political will to build properties on that sort of scale, it's doubtful that the country has the practical or financial wherewithal to execute such a plan. The Government's policies for housing, enshrined in Local Government and Communities Minister Sajid Javid's White Paper, are unquestionably ambitious. But, says the Reading team, they are a comparative "drop in the ocean" and don't go anywhere near delivering a solution to a problem of the awesome dimensions of the UK's housing crisis.

Accordingly, house prices will largely continue to outpace wage growth and young people will have to profit from occasional market slumps if they want to get a foothold on the property ladder. For this group, a market collapse would arguably be the most desirable outcome. Painful as it might be for existing homeowners, a house price crash would be hugely beneficial to first time buyers.

Visit Nethouseprices again soon for all the latest property market news and for commentary and analysis of the issues affecting you and your family.