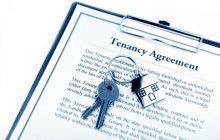 Readers of these Nethouseprices columns will recall that, in recent months, Scotland's housing market has been outperforming many other parts of the UK, with all the major house price indices reporting at least some growth in that country. The latest evidence of the buoyancy of the Scottish housing sector came with HomeLet's recently published Rental Index for June, which revealed that Scotland is shrugging off the woes currently befalling much of the rest of Britain's private rental sector. In this short article, we look at the HomeLet figures and set out the reasons for the comparative resilience of the Scottish market.

Rental Index for June

The report, published in early July, attracted a great deal of media attention, with the newspapers largely headlining the finding that average rents in the UK fell by 0.3 per cent to £908 per calendar month in the year to June. The crucial issue here, of course, is that this is an average figure and, as such, disguises wide regional variations. Northern Ireland recorded growth of 3.5 per cent during this period and the average rent now stands at £610, while Wales saw a 2.8 per cent rise to £608. Scotland didn't do quite as well as this on an annualised basis but, with 1.9 per cent growth, is faring significantly better than many regions of England. Just to exemplify our point: Greater London saw its rental prices falling by 2.6 per cent - albeit to a still eye-watering £1,524 - while the North East of England's rents declined by a troubling 3.1 per cent.

The monthly figures showed a similar disparity, with Scotland reporting the fastest growth anywhere in the UK. Rents in this country increased by a healthy 2.3 per cent. To put this into context, the South East of England, Greater London and the North West of England grew by just 1.7, 1.5 and 1.4 per cent respectively. A couple of regions - the South West and East of England - actually saw prices fall on a monthly basis.

Martin Totty, Chief Executive of HomeLet, discussing his organisation's latest study, said that it is now a full year since rent growth peaked at a national average of 4.7 per cent and that the statistics represent the second successive month where prices have fallen on an annualised basis. While it is probably too early to describe this as a trend, he added, it does seem that the market is showing signs of flattening.

So, why is Scotland doing comparatively well?

1. Affordability

While pockets of Scotland boast some of the highest house prices in the UK, residential real estate is generally less expensive here, a feature of the market which filters through to private rentals. Landlords can buy property at realistic prices, charge commensurately reasonable rents and still earn great yields on their investments. Because rents haven't reached an affordability threshold, there is room for price growth. This position contrasts sharply with London, for example, where landlords have very little latitude to hike rents.

2. Stable supply

When former Chancellor, George Osborne, announced the introduction of a three per cent Stamp Duty surcharge on additional homes in England and Wales from 1 April 2016, landlords in some parts of these countries rushed to buy rental properties ahead of the deadline. These homes have all arrived on the market during the past few months, creating something of a glut. Tenants accordingly have greater choice and can negotiate lower rents. While Scotland has an equivalent tax, it doesn't appear to have occasioned quite such a stampede to boost portfolios with the result that the supply of rental properties has remained a little more stable. This stability, in its turn, supports modest rent price growth.

3. It's Scotland

This is one of those seemingly vague points but in its summary of Scotland's performance, HomeLet highlighted the characteristics of the country which make it especially attractive to house-hunters, whether they are looking to be owner-occupiers or to rent a home. By most objective measures, for instance, Scots enjoy a higher quality of life than many of their counterparts elsewhere in Britain. The Social Progress Index ranks Scotland as coming out on top for education, health, safety and individual rights. The country is also aesthetically stunning. Edinburgh, by way of example, was judged by the Daily Telegraph to be the UK's most beautiful city and one of the most fascinating and "compelling" to be found anywhere on the planet. These enduring features, in many ways, outweigh temporary problems like a slowing economy or political uncertainty, meaning the rental market remains robust.

The Future

The longevity of this growth spurt is extremely difficult to predict. The advantages mentioned above are likely to remain firmly in place and ensure the Scottish rental sector is less vulnerable to market wobbles than, say, London. This being said, there are several common challenges for the whole of the UK. The uncertainty around Brexit has stalled the economy to the extent that general inflation is outstripping wage growth, putting pressure on household finances. The current political instability has also dented consumer confidence, making people cautious about big purchases and new commitments. Individual debt is approaching the levels seen just before the financial crisis. These difficulties might conceivably affect certain parts of Britain more dramatically than others but it's unlikely that Scotland will be immune to the ripples.

Against this backdrop, we don't see the Scottish rental market slowing to the extent seen elsewhere, but it's hard at this point to envisage anything more than modest growth in the coming weeks and months. We will, of course, monitor the sector and keep you updated on any developments that might change this assessment.

We hope you have found this article interesting. Visit the team here at Nethouseprices for all the latest news on house prices in the UK and Scotland, the private rental sector and the wider property market, as well as for our commentary and analysis of the issues affecting you, your family and your investments.