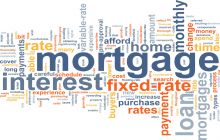 In the first instalment of this series, we discussed how the welcome increase in the numbers of first time buyers (FTBs) getting onto the property ladder didn't necessarily signify a shift in the criteria being used by lenders to approve mortgage applications. While borrowing is inexpensive right now, banks and building societies are still required to check an applicant's financial history and reliability with extreme care. There are some surprising issues which often raise red flags for loan officers. In part one, for example, we considered the difficulties around self-employment and how certain life events, like frequently moving house or having a new baby, are sometimes viewed by lenders. In this section, we set out further potential roadblocks for FTBs.

1. Overdrafts and debt

It's fairly obvious that having a record of consistently exceeding your overdraft limit and having unserviceable levels of debt will harm your chances of obtaining a home loan. What's perhaps less apparent is that simply using an agreed overdraft facility and having outstanding loans and credit card balances can be an equal hindrance - even if you aren't in arrears. This is probably counterintuitive in many ways: after all, if you are complying with existing credit agreements, it is surely a clear indication that you are responsible and reliable? Well, yes - up to a point. The problem for mortgage lenders is that your being in debt suggests that, in a sense, you are living beyond your means and that other creditors will have an equal claim on your income. In other words, the loan arranger might have concerns about affordability. These days, of course, almost everyone needs credit at some stage in their life and banks are realistic about this. But carrying debt can and will affect whether and how much you can borrow on a mortgage, so it's worth paying down any loan or credit card balances before you submit your application.

Payday loans are viewed with a great deal of suspicion by lenders, because they can suggest that you have had acute financial difficulties and that you may have been refused credit by the more traditional sources. It's crucial that you ensure that any such loan is paid in full before you apply for your mortgage, and it might even be worth postponing the application for a short while, so the payday arrangement doesn't seem quite so recent when a loan officer is examining your finances. That these kinds of factors are taken into account can, understandably, seem frustrating and even unfair, but banks are required to make sure you can afford a home loan - as much for your protection as theirs.

As an aside, lenders will also examine your existing credit facilities, even if you currently aren't using them. Put simply, this is so they can evaluate how much debt you could eventually rack up. The fact that you haven't so far availed yourself of that high credit limit isn't regarded as being a guarantee that you won't use it in the future. To this extent, the experts recommend that you cancel any inactive credit or store cards before seeking a mortgage. There is a collateral benefit of this financial housekeeping exercise, namely that moving house is an expensive business and not just because house prices in the UK are so high. Clearing the decks before you apply for a mortgage means that you will have resources to pay for such essentials as a surveyor and a solicitor and that you will have a little latitude to cope with any unexpected expenses.

2. Poor credit rating

Again, it comes as no great surprise to learn that your credit score is central to whether you will succeed in your mortgage application. Even if you are fairly sure that you know the contents of your credit report and that your financial history is impeccable, you should obtain a copy of your file from the main UK reference agencies. Firstly, there might be errors contained within your report and you have a right to ask that these be corrected. Secondly, there might well be points from your past that you have forgotten about, but which are still recorded by the agency. These details might be technically correct, but no longer strictly relevant, and you can have your file amended to reflect the changes in your circumstances. The credit bureaux use different methodologies for determining your rating, so we would suggest that you apply to each of the three principal agencies for a copy of your report. They are obliged by law to supply this document for the fee of £2. Further material on these companies can be found at:

- Experian: http://www.experian.co.uk
- Equifax: https://www.equifax.co.uk
- Callcredit: http://www.callcredit.co.uk

3. Not being registered to vote

Financial institutions use the electoral roll to verify your address and identity and, if you aren't registered, you will be subject to extra scrutiny and further checks which can at least delay your mortgage application. The peripheral point is that you are legally required to register to vote and are liable to be fined if you fail to do so. Visit the following government website for more information: https://www.gov.uk/electoral-register.

4. Poor spending patterns

It's tempting to assume that, as long as you are solvent and managing your everyday expenses, lenders won't be especially concerned about the minutiae of your spending patterns. Again, this is true only up to a point. Researching this piece, for instance, we found that the experts routinely mention frequent payments to gambling websites as being hugely off-putting to lenders. The bank or building society will ask to see copies of your bank statements in order to confirm your income and outgoings, so they can readily identify this type of spending behaviour. Having this type of entry on your bank records won't necessarily prevent you being given a mortgage, but it could conceivably affect the amount you are offered and the applicable interest rate. If you anticipate requiring a mortgage in the next few months, it will probably be worth your while to avoid these sorts of transactions.

We hope you have found this part of the guide interesting and informative and we will soon conclude the series with an overview of the remaining obstacles to obtaining a mortgage. Visit the team here at Nethouseprices again soon for this, and for all the latest news about house prices in the UK, the private rental sector and the wider property market issues affecting you, your family and your investments.
You can also sign up to our newsletter and join Nethouseprice's community of over 190,000 members who get regular property tips, relevant offers and news, click here http://nethouseprices.com/auth/user-register