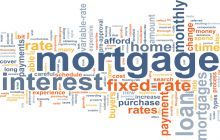 As highlighted in the first two instalments of this series, there has recently been a heartening increase in the numbers of first time buyers (FTBs) managing to purchase their own homes. Halifax, for example, estimates in its latest house price index that the market has been boosted by over 160,000 sales to FTBs in the first six months of this year. There are various reasons for this welcome development, but the key factor is probably the so-called mortgage war, which has prompted lenders to offer cheap home loans in an attempt to undercut the competition. While interest rates are unquestionably low right now, banks and building societies haven't relaxed their criteria for approving mortgage applications. They will still subject you and your circumstances to careful scrutiny and there are some surprising factors that will influence their decision. So far, we have considered such issues as self-employment, poor spending habits, credit ratings and being registered to vote. In this concluding section, we look at some further obstacles to obtaining a mortgage.

1. Being unprepared

There are three strands to this argument:

a) Prospective lenders will need documentary evidence of your identity and financial situation. In general, you should be able to produce:

- utility bills
- bank current account statements for at least three months, although some institutions require more
- bank savings account statement
- wage slips for at least three months and your most recent P60
- passport or driving licence to prove your identity
- proof that you are in receipt of state benefits
- if you are self-employed, two or three years' accounts and your SA302 tax return.

An important caveat is that lenders do vary in their requirements and might well ask for additional paperwork. Equally, it might be helpful to bring along other documents which you think will support your application. For example, if you have been promised a pay rise in a few months, bring the letter discussing this from your employer, so that the loan officer can see how your financial circumstances are likely to improve. Make sure you have gathered all of these papers before you submit your mortgage application, because failure to provide them on a timely basis will at the very least delay the process of being approved for a home loan.

b) Experts also point out that lenders tend to take a dim view of applicants who have clearly only just started putting their finances in order. In other words, you should have been making the necessary adjustments to your spending long before you come to apply for a mortgage. This means paring down your household outgoings, paying down debts and cutting back on frivolous spending. Why?

Firstly, because you want to give the impression that you are always responsible with your finances, rather than having just made an attempt to "reform", in order to get a mortgage. A lender can't assume that, once approved for a loan, you won't slip into your previous behaviours.

Secondly - and arguably more importantly - a loan arranger is required to assess whether you will find your monthly mortgage payments affordable. It's vital that you demonstrate that the repayments are manageable now, rather than suggesting that you can cut back on your outgoings later. As an example, if you think you can find a cheaper utility provider, do so before applying for a mortgage, rather than trying to assure the lender that you will do this in the future. Likewise, the bank or building society will have to evaluate whether you would be able to cope if interests rates were to rise, so it's helpful to show that you are controlling your expenses now and are prepared for this eventuality. Put bluntly, don't give the impression that you are already living hand-to-mouth.

c) Lenders, like all commercial enterprises, value clarity and certainty, so you should be clear about the size of your deposit and about how much you hope to borrow. Changing these figures won't necessarily mean that you will be refused a mortgage, but it will certainly result in a delay, which could ultimately mean missing out on the perfect property.

2) Being unrealistic

House prices in the UK are high and there is an understandable temptation to over-stretch oneself, in order to take that first step on the property ladder. This makes a certain amount of intuitive sense. After all, you are no doubt fairly optimistic that future salary increases will, over time, make your mortgage less burdensome. Banks, however, are legally obliged to ensure that you can afford your mortgage in the near-, medium- and long-term, and will turn down your application if they view it as being unrealistic. The affordability requirement can, in some ways, seem frustrating and even unduly cautious, but it is designed for your protection.

3) Excess mortgage applications

Repeatedly applying for credit cards and loans harms your credit rating, and making numerous mortgage applications is similarly damaging, because potential lenders can see that other organisations have concluded that you aren't an acceptable risk. Not to put too fine a point on it, multiple applications over a short period of time can also make you seem desperate. As one adviser suggested: this isn't the ideal profile for a customer.

This brings us to our final point. It's worth taking the time to ensure that you don't fall into the traps enumerated in this series, so that your first mortgage application is successful. You can, of course, apply again when you have corrected your position, but this will result in serious delays in achieving your dream of homeownership and, as underlined above, and leaving footprints on your credit file from repeated applications can itself hinder your chances of being offered a home loan.

We hope you have found this guide interesting and informative. Visit the team here at Nethouseprices again soon, for more tips and guidelines, as well as for the latest news about house prices in the UK, the private rental sector and the wider property market.