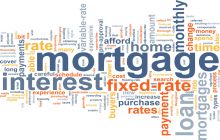 The principles of financial regulation seldom hit the headlines, and for good reason: except for those charged with developing and implementing the rules, few people are interested in the minutiae of, for example, capital adequacy and solvency ratios. Inherently dull and hugely impenetrable, financial regulation nevertheless has a significant impact on our everyday lives. When you seek a mortgage, for instance, there is a rigid set of affordability criteria which the bank or building society is obliged to take into account before approving your application. Since the global financial crisis of 2008, the regulations with which financial institutions must comply have become dramatically more rigorous - too rigorous in the view of many commentators. In recent weeks, however, there have been signs that regulators might be poised to cut lenders a little more slack, at least with regard to certain types of mortgages. In this Nethouseprices article, we look at the possible return of the so-called "100 per cent mortgage" and interest-only mortgages for individuals who have retired. We will then turn to a category of lending which faces even stricter rules - the buy-to-let mortgage sector.

100 per cent mortgages to make a return?

As we mentioned in a previous article, 100 per cent mortgages have become synonymous in some quarters with the reckless lending practices which caused the financial crisis. This perception, as widespread as it might be, is unfair and untrue. Take, as an example, Northern Rock. Certainly, the lender did approve a great many 100 per cent mortgages and, in fact, was known for granting 125 per cent home loans in some cases. But close analysis of the Northern Rock model shows that its collapse was occasioned less by these mortgages than by its funding model, which involved selling loans to other organisations.

There are now loud calls for the record to be corrected and for 100 per cent mortgages to make a return. Why? Well, the key point is that they will level the playing field between those first time buyers who can make withdrawals from the Bank of Mum and Dad for their deposits and those who don't have access to this type of assistance. There is, though, another strong argument for permitting 100 per cent mortgages. As indicated above, it is now mandatory for banks to make careful checks of an applicant's finances before granting a mortgage. Central to this requirement is ensuring that the borrower can realistically afford his or her monthly mortgage repayments. If a potential buyer can demonstrably pass these affordability tests, then it makes little difference whether he or she takes out an 85 per cent, 95 per cent or 100 per cent mortgage. Against a backdrop of historically low interest rates, this argument appears even more persuasive.

There is, of course, some resistance to this sort of mortgage product making a reappearance. The main objection seems to be that, while there are tough rules for mortgage lending, it is comparatively easy to obtain unsecured credit and first time buyers who need 100 per cent mortgages are also likely to need to borrow in order to furnish their new homes. In other words, what is affordable can quickly, and easily, become unaffordable. Equally, there is a large school of thought which maintains that the availability of 100 per cent mortgages and interventions like help-to-buy are pretty cosmetic gestures when house prices in the UK are so high, with prices by far the biggest bar to homeownership.

Interest-only mortgages for retirees

The Financial Conduct Authority (FCA) is also considering authorising interest-only mortgages for retirees. Under existing rules, it is extremely challenging for people who have retired to obtain a mortgage owing to their reduced income. Interest-only mortgages would allow this class of lender to mortgage their home and just pay interest on the loan during their lifetime. The balance would be repaid on death. The suggestion isn't without controversy. Firstly, the term "interest-only" tends to cast terror in the hearts of many of us, bringing to mind the plight of borrowers who, after the interest-only period had elapsed, were without the means to pay their lender the balance of the mortgage. In truth, stories about these products appear fairly frequently in the media. See, for example: https://www.ft.com/content/4e0377e6-6ad4-11e7-bfeb-33fe0c5b7eaa.
The risk around interest-only mortgages is, of course, reduced in the case of retirees, since payment in full only becomes due on death when the mortgaged property can be sold.

The second problem is one of perception. One commentator, by way of example, referred to "being in hock until you drop." In many ways, there is something unquestionably disconcerting about elderly people needing to take out mortgages during their later years. On the other hand, house prices in the UK are such that retirees could conceivably obtain a large enough mortgage to finance an extremely comfortable retirement, while paying just the interest on the loan. Similarly, it would offer older people an alternative to what can be a hugely costly equity release scheme.

We will monitor this story and keep you posted on any significant developments.

Buy-to-let mortgages

One area where regulators don't seem minded to relax the rules is the buy-to-let mortgage market. The Prudential Regulation Authority (PRA) introduced rules earlier this year relating to the affordability rules around loans to landlords. A fresh set of regulations is due to come into force at the end of September, which will affect the ability of landlords who own four or more rental properties to obtain bank financing. Lenders will need to consider an applicant's entire portfolio, confirm rental income and see evidence of a business plan before approving a loan to this category of borrower, unleashing fears that both financial institutions and landlords will abandon the sector.

Nethouseprices will publish a more detailed analysis of the regulations in a future issue but, in the meantime, the following is a useful introduction: http://www.bankofengland.co.uk/publications/Pages/news/2016/073.aspx.

We hope you have found this article interesting and that you will visit the team here at Nethouseprices again soon for all the latest UK property market news.
Source: Nethouseprices 12/09/2017