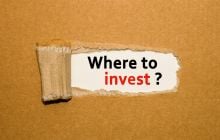 In recent months there has been a clear focus on Salford as a regional hotspot for property investment. With climbing house prices, huge expenditure towards local infrastructure and swathes of young professionals flocking to the area to reap the benefits of a city perfectly primed for business, there is no better time to put your money in this northern metropolis.
Earlier this year research placed Salford as the UK's leading startup city. Outranking both London and neighbouring Manchester, Salford has shown impressive evolution in the last few years, resulting in the number of new businesses in the area skyrocketing. The study highlighted that in the first quarter of 2017 1,393 new companies were launched in Salford, a remarkable 85% increase year on year.
So what's the secret to Salford's success?
Salford has a perfectly balanced environment for business. Home to a thriving university which works closely with local digital companies, and home to Europe's largest purpose-built telecommunications and media hub there is much to entice new faces to the city. MediaCityUK is home to a number of outstanding corporations including the BBC who have demonstrated their belief in the UK city by relocating one of their headquarters from London to Salford.
The reasons behind the attraction of the city and subsequent population growth are twofold. Accessible and affordable, Salford is served by excellent transport links, and whilst property prices are growing quickly they remain at a far more affordable price than comparable cities. Because of this Salford represents an incredibly smart choice for savvy entrepreneurs and graduates looking to settle somewhere new.
With the population of Salford forecast to grow by 10% by 2020 government officials have recognised the city as being primed for substantial growth, and as such are boosting the local infrastructure with improvements to transport, housing and local culture.
Greater Manchester's light rail network, Metrolink, has commenced work on the new Trafford Park line which looks to improve transport facilities in and around Salford by implementing six new tram stops. The new line will serve residents and visitors with rapid access to key sites such as the intu Trafford Centre, one of the largest retail malls in Europe, and will provide improved access to Europe's largest trading estate which hosts over 1,300 business and 35,000 employees.
There are also newly revealed plans to extend MediaCityUK by 455% over the next decade to fill its allotted 200 acres which will truly confirm Salford as a globally recognised centre for technology and media. Phase one of MediaCityUK alone employs more than 7,000 people which includes approximately 3,000 BBC and 900 ITV staff. Phase two will create even more opportunity, drawing in new arrivals to the city from across the UK and even further.
The cocktail of a progressive local culture, population growth, and nationally recognised business development has resulted in the perfect city for property investment. Sold prices in Salford are up 24% over the last year according to Rightmove, only demonstrating the necessity for more affordable housing. With house prices still notably cheaper than nearby Manchester city centre, though, there is still time to make the most of the lower prices before they climb sharply.
X1 The Landmark is a brand new luxury residential development perfectly located between Salford and Manchester, offering one of the most desirable postcodes in the UK for investment. X1 The Landmark will deliver a mixture of 191 bespoke apartments and townhouses to the market, perfect for young professionals looking for high-end urban living. Each apartment will be equipped with modern fixtures and fittings and a sophisticated interior, designed with comfort and style in mind.
With prices from as low as £141,000 X1 The Landmark could be one of the last remaining affordable off-plan opportunities in Salford…
Source: Knight Knox 22nd September 2017