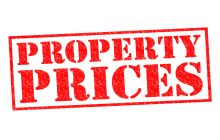 As readers of these Nethouseprices columns will be all too aware, there is a certain lack of clarity about house prices in the UK right now, with the major commercial indices differing in their analyses of the market. The Office for National Statistics (ONS) has now published its index for July and, if anything, it adds a further layer of confusion to the emerging picture. The figures, which are based on Land Registry sold prices and Registers of Scotland data, revealed that there is still some growth across most of the country, although it is at a slower rate than in mid-2016. The ONS publication is, of course, widely regarded as the gold standard of house price indices, but not everyone believes it to be entirely reliable. In this article, we look at the main findings of the July study and evaluate the media and expert reaction.

The ONS index for July: key figures

1. UK

- The average cost of a house in the UK rose by 1.1 per cent in July.
- Prices rose by 5.1 per cent in the year to July.
- The average price of a home now stands at £226,000. This figure is £2000 higher than in June 2017 and £11,000 higher than 12 months ago.

2. Country-by-country comparison

- England:

Prices rose by 1.0 per cent from June to July and 5.4 per cent on an annualised basis, with the average residential property in the country now costing some £243,000. The ONS indicates that this compares with £163,000 in 2005.

In terms of the English regions, London and the South East, with annual growth of 2.8 per cent and 3.8 per cent respectively are current being outperformed by all other areas. The East Midlands saw the greatest level of growth, with the cost of a property in the region experiencing an uptick of 7.5 per cent in the year to July. The neighbouring East Midlands also recorded significant price inflation of 7.1 per cent during the same period. Typically showing the slowest price rises, the North East of England saw an increase of 4.1 per cent.

We will look in greater detail at the findings for England in a future Nethouseprices column.

- Wales:

A house in Wales is now priced at £151,000, a fall of 0.3 per cent in the month and a rise of 3.1 per cent in the twelve months to July. The average cost in 2005 was £127,000.

The overall figure for Wales disguises wide variations across the country. The following ONS statistics for selected local authority areas underline these differences:

Bridgend - prices rose by 12.1 per cent.
Cardiff - prices rose by 4.3 per cent.
Denbighshire - prices fell by 1.5 per cent.
Powys - prices rose by 5.6 per cent.
Swansea - prices rose by 6.0 per cent.

- Scotland:

The average cost of a home rose by 2.8 per cent in July, while it increased 4.8 per cent in the preceding year. A house or apartment now costs £149,000, which compares with £104,000 in 2005.

In common with England and Wales, Scotland reported stark regional disparities, as highlighted by these ONS examples:

- City of Aberdeen: prices fell by 7.7 per cent.
- City of Edinburgh: prices rose by 9.6 per cent.
- City of Glasgow: prices rose by 6.3 per cent.
- East Dunbartonshire: prices rose by 1.2 per cent.
- Orkney: prices rose by 14.2 per cent.

We will provide a more detailed analysis of the figures for Scotland in an upcoming article.

- Northern Ireland:

House prices in Northern Ireland increased to £129,000, a hike of 4.4 per cent. The figure in 2005 was £116,000. The ONS hasn't yet supplied further information for Northern Ireland, but we will update readers on the extra data as soon as they become available.

Reactions

The media reaction to the July index was largely upbeat, with some newspaper commentators arguing that the figures were incontrovertible evidence that the UK housing market is more robust than many of us realised and that the country is clearly not suffering from a post-Brexit hangover.

This theme was also taken up by several property specialists. Ged McPartlin, of Ascend Property, for example, said that the figures demonstrate that the residential property sector is holding up tremendously well despite the twin stresses of Brexit and the election result. He added that he anticipated that the buoyancy would continue into 2018.

Other experts were rather more cautious. Samuel Tombs, of Pantheon Macroeconomics, for instance, was troubled by the gap between the ONS data and the contents of the other major house price indices. Where the official research pointed to average growth of 5.1 per cent in the year to July, Nationwide and Halifax reported increases of just 2.9 per cent and 2.5 per cent respectively. While he didn't go so far as to cast doubt on the reliability of the ONS index, he did stress that it is subject to revision.

Jeremy Leaf, a London-based analyst, said that while the statistics were better than we might have expected, prices are being supported by such factors as a shortage of homes for sale and the prevailing low mortgage interest rates, rather than by heightened customer demand.

And finally, Thomas Fisher of PwC said that he felt that pressures on household finances would subdue house price inflation going forward, limiting growth this year to four per cent. His comments came as the Bank of England announced that the wider consumer price inflation rose to 2.9 per cent in August, a revelation which prompted a further round of predictions that interest rates will be raised sooner rather than later - an intervention which, in itself, would probably dampen the housing market.

We will, of course, monitor this story and keep you updated on any significant developments. The team here at Nethouseprices hopes you will visit our site again soon for our property market news service and for our guides and commentary on housing-related topics.
You can also sign up to our newsletter and join Nethouseprice's community of over 190,000 members who get regular property tips, relevant offers and news, click here http://nethouseprices.com/auth/user-register
Source: Nethouseprices 13/9/17