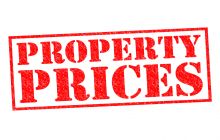 House prices in the UK are the focus of endless column inches. The cooling of the market in London and the South East of England, for example, and the growth of Manchester and the North West, seem to have been the subject of almost forensic examination. The Midlands, though, seem largely to have passed under the mainstream media radar, despite outperforming most other regions during the past few months. In this Nethouseprices feature, we consider the latest house price news for the Midlands, compared to the rest of the UK, and ask why the market in that part of Britain is so buoyant and whether the present rate of house price growth is sustainable.

The figures

As readers are aware, there are several house price indices but, for present purposes, we will use the latest Office for National Statistics (ONS) figures, which relate to July 2017. This index is collated using Land Registry sold prices and Registers of Scotland data, so it is generally regarded as being more reliable and less subject to volatility than the commercial indices. The headline findings of the ONS report were as follows:

- House prices in the UK overall rose by 5.1 per cent in the year to July, and by 1.1 per cent from June to July.
-The average cost of a residential property is now £226,185.

These average figures do, however, conceal rather dramatic regional differences in rates of house price inflation. As an example, consider the following:

1. Countries of the UK compared

England

Property prices rose by 1.1 per cent on a monthly basis and 5.1 per cent in the year to July. A house now costs an average of £243,220.

Northern Ireland

The cost of a home is now £128,650, having risen by 3.1 per cent and 4.4 per cent, on a monthly and annual basis respectively.

Scotland

Prices rose by 2.8 per cent from June to July and by 4.8 per cent in the twelve months to July, to stand at an average of £149,185.

Wales

Housing costs fell by 0.3 per cent on a monthly basis, but have risen by 3.1 per cent on a yearly basis, so a property in that country now costs £150,846.


2. English regions compared

The figures for the English regions are, if anything, even more intriguing:

East Midlands

The cost of a property rose by 1.1 per cent from June to July and by a remarkable 7.5 per cent annually. A dwelling in the region will now set you back by an average of £184,676.

East of England

Prices increased by 0.8 per cent and 7.1 per cent on a monthly and yearly basis respectively. The average home now costs £289,948.

London

Dragged down by tumbling prices in the more expensive parts of the capital, such as Kensington and Chelsea, the average cost of a house is now £488,729 which is just 0.3 per cent higher than in June and 2.8 per cent higher than at the same point last year.

North East

Traditionally sluggish in terms of house price growth, the North East recorded a monthly increase of 3.3 per cent and an annual rise of 4.1 per cent, although a home in the region still only costs some £132,995.

North West

A house in this part of England costs an average of £157,427, according to the latest ONS report. This represents 1.4 per cent growth in the month and 4.7 per cent growth in the year to July.

South East

Usually one of the country's best performing areas for residential property prices, the South East saw growth fall by 0.4 per cent and rise by 3.8 per cent on monthly and annual bases respectively. A house does, however, cost £320,905.

South West

Enduringly popular for second home investments, the South West continues to see robust growth. A property in that region now costs £252,213. This figure is 1.6 per cent higher than in June and 7.0 per cent higher than at this point in 2016.

West Midlands

A home in the West Midlands costs £189,077, an increase of 1.8 per cent on a monthly basis and a remarkable 6.9 per cent in the year to July.

Yorkshire and Humberside

The average property price in the region is £158,220, an uptick of 1.1 per cent and 4.5 per cent on a monthly and yearly basis respectively.

All of the figures are, of course, interesting in their own right, but the most eye-catching are probably those relating to the Midlands.

Growth in the English Midlands

The reasons for the accelerated pace of house price growth in the Midlands are complex and varied, but property analysts have identified three key points:

- With one or two localised exceptions, the region is experiencing a period of solid economic growth, with the resulting prosperity inevitably boosting house prices. While there are indications that the wider UK economy is faltering slightly, no analysts currently expect this to have a major impact on the Midlands.

- There has been significant inward investment in infrastructure and communications, meaning that the region is not only a great place to live and work, but that it has superb links with London and the other big business centres. Accordingly, people who might once have opted to relocate to the capital and South East are increasingly electing to remain in the Midlands.

- As we have discussed in previous Nethouseprices columns, there is some evidence of migration away from London, with house-hunters searching for less expensive property and, perhaps, a somewhat less harried lifestyle than is possible in the capital. The East of England was the first beneficiary of this movement, but the effect is starting to spread into the Midlands. The longevity of this trend is difficult to predict. If there is one constant in British real estate, it's that, irrespective of occasional wobbles, London's gravitational pull usually rebounds, so we might see migration back to the capital in due course. However, the growing affluence in the Midlands is likely to be sustained by the infrastructure investments highlighted above, so the present health of the region's housing market might well be part of a long-term pattern.

We hope you have found this feature interesting. Visit us again soon for our news coverage of house prices in the UK, as well as our analysis of the private rental sector and wider housing policy.
You can also sign up to our newsletter and join Nethouseprice's community of over 190,000 members who get regular property tips, relevant offers and news, click here http://nethouseprices.com/auth/user-register
Source: Nethouseprices 3/10/17