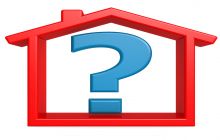 The beginning of the month is a fascinating time for property market observers, who look forward to the publication of a series of major house price indices,which are important barometers of the trajectory of the country's housing market. Nationwide was first out of the blocks this month, announcing that, according to its own data, house prices in the UK rose by an average of 2.2 per cent in the year to September and by 0.7 per cent in the third quarter of 2017. A home now costs an average of £210,982. As significant as this headline series of figures unquestionably is, it does present a grossly simplified snapshot of the market. In fact, house price growth varies rather dramatically across the countries and regions of the UK and comparing and contrasting regional fortunes is a fascinating exercise. Accordingly, in this Nethouseprices article, we drill down into the detail of the Nationwide index for September.

1. Nations of the UK

England:

A house or apartment in England costs some £261,456 on average. This figure is 2.3 per cent higher than at this stage last year and represents a 0.7 per cent quarterly increase.

Northern Ireland:

Property prices in Northern Ireland were static during the third quarter of this year but have risen 2.4 per cent on an annualised basis. The average house valuation in that country is now £133,659.

Scotland:

Scotland has outperformed other parts of the UK for large stretches of this year and, while the country's annual growth stands at a modest 1.9 per cent, house prices increased by 1.3 per cent during the last quarter. This means that house price inflation in Scotland is rising at a faster pace than in England, Northern Ireland and Wales. A dwelling north of the border will set you back by £146,022.

Wales:

The principality has also reported a buoyant housing sector for much of 2017 and this trend continues, according to Nationwide's latest house price index, which found that the average home in Wales now costs £149,970. This figure represents a 1.2 per cent quarterly rise and a 2.6 per cent price uptick on an annualised basis.

There are numerous reasons for these disparities, but a key factor is that housing in parts of England are reaching an affordability threshold, so there is relatively little space for prices to grow. By contrast, homes in the other countries of the UK remain comparatively affordable, so there is ample latitude for growth. As discussed in previous Nethouseprices columns, there is evidence that property investors are looking beyond England and viewing Northern Ireland, Scotland and Wales as great destinations for their resources.

English regions

The figures pointing to a cooling of the English market are, of course, as misleading as the overall UK statistics. Some parts of England are recording virtually unprecedented house price growth. The following data highlights the differences.

East Midlands:

The average house price rose to £177,825 in the year to September, a remarkable increase of 5.1 per cent.

South West:

Property price inflation of 4.8 per cent in the last twelve months means that a home in this region now costs £240,832.

West Midlands:

Like its neighbours to the east, the West Midlands has seen robust growth during the past few months. A home in the area is now valued at £183,018, a figure which is 4.6 per cent higher than at this stage of 2016.

Outer South East:

While the market in this part of England has slowed somewhat - certainly in comparison to the dizzying pace it reached a year or two ago - reports of its demise are probably a little overstated. A property in the region costs an average of £277,519, which represents a 3.9 per cent hike during the past twelve months.

East Anglia:

The East of England has enjoyed something of a house price renaissance in recent months, a trend underlined by Nationwide, which found that the cost of a home in East Anglia rose by 3.9 per cent to £222,080 in the year to September.

North West:

Central to the government's Northern Powerhouse strategy, the North West has reported rapid property price rises during much of this year - at least according to some house price indices. The Nationwide index points to steady, if unspectacular, growth of 2.8 per cent since last September. The average house valuation in the region is now £156,193.

North:

Usually one of the more sluggish markets, the North is host to the lowest house prices in the UK. It has nonetheless seen growth of 2.5 per cent in the past year and a home in the region is priced at £127,213.

Outer Metropolitan:

Effectively London's commuter belt, Nationwide's Outer Metropolitan region's market is faltering slightly, with growth in the year to September limited to just 2.1 per cent. A home will nevertheless still set you back by £365,584.

Yorkshire and Humberside:

Another region whose fortunes seem different depending on which index you are reading, Yorkshire and Humberside has, according to Nationwide's lending data, reported growth of just 0.4 per cent in the past year. A house costs £151,482.

London:

Normally the UK's flagship housing market, there is little doubt that, on the surface, house prices in the capital are stuttering. Nationwide has added its weight to this perception, saying that prices have fallen 0.6 per cent in the past year. A house does, however, cost £471,761, so the region remains by far the most expensive for housing. There's a crucial caveat to be added to these statistics, and that is that it is essentially the luxury part of the London property sector which is dragging down the average price. Costs continue to rise at an extremely healthy rate in the outer boroughs.

Reaction

Robert Gardner, Nationwide's Chief Economist, said that low unemployment and low interest rates, along with a chronic shortage of houses coming onto the market are supporting prices in most parts of the UK. This has been a consistent message for several months. He does, however, warn that the Bank of England appears likely to raise its base rate in November, albeit by just 0.25 per cent, initially. This, he feels, will only have a modest impact on house prices, but much depends on the country's wider economic fundamentals remaining intact. In other words, Mr Gardner doesn't seem to believe much will change in the coming months.

Visit us again soon for our coverage of the other house price indices, as well as our analysis of the wider property market.
You can also sign up to our newsletter and join Nethouseprice's community of over 190,000 members who get regular property tips, relevant offers and news, click here http://nethouseprices.com/auth/user-register
Source: Nethouseprices 4.10.17