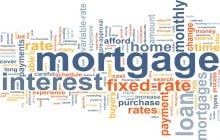 A historically low Bank of England (BoE) base rate and fierce competition between lenders have combined to make mortgages cheaper than ever before. Low cost borrowing has been credited, at least in some quarters, with buoying the post-Brexit vote housing market, by supporting house prices in the UK. There are, however, indications that mortgages might be poised to become more expensive. Firstly, the BoE has signalled that it is minded to try to head off rampant price inflation by raising interest rates. Secondly, the media are reporting that several major financial organisations are already hiking the costs of their mortgage products. In this Nethouseprices article, we look at these developments and at other home loan news.

Hike in base rate imminent?

As the UK's central bank, the BoE is charged with safeguarding the country's financial stability. Accordingly, one of its key responsibilities is that of evaluating the strengths and weaknesses of the economy and adjusting the base interest rate where appropriate. Many readers will recall that the BoE's Monetary Policy Committee (MPC) reduced the base rate dramatically in an effort to shore up the struggling British economy in the wake of the global financial crisis. The rate remained at 0.5 per cent for several years, before being slashed even further - to 0.25 per cent - following the Brexit vote in June 2017. It's probably fair to say that most economists felt until recently that the MPC would persist with this policy for at least another year or two. General price inflation, however, is currently outpacing wage growth and the signs are that the MPC will attempt to contain this by voting for a small hike in the base rate as early as November of this year.

The obvious question is how will this affect house prices in the UK? Well, the short answer appears to be that no one outside the more excitable elements of the press really envisages it having much of an initial impact. In the commentaries on their latest house price indices, for example, both Nationwide and Halifax have said that they expect the forthcoming rate increase to have at most a modest effect on the housing market. Their reasons for being so sanguine are complex and varied, but the central factor seems to be that the process of raising the base rate will be carefully managed by the BoE in order to minimise disruption. In November, for instance, the rise is likely to be just a quarter of a percentage point.

End of cheap mortgages?

The second standout issue is whether banks and building societies will raise their lending rates to reflect the higher costs that they will face in their own borrowing. The media are reporting that some twenty lenders, including such behemoths as Barclays, Halifax, NatWest and Nationwide, are already increasing their interest rates ahead of the MPC vote. In truth, borrowing is still remarkably cheap in a historical context: the cost of the average two-year fixed-rate deal has only grown by 0.04 per cent since the beginning of October. But many mortgage advisers are nonetheless recommending that householders consider remortgaging and locking into a fixed deal while rates remain low. Charlotte Nelson of Moneyfacts, by way of example, is quoted in the Mail as saying that it's "crunch time" for people looking to remortgage and that they need to act quickly to secure the best deal before their rates rise.

Problems for first-time buyers?

The difficulties encountered by first-time buyers (FTBs) in recent years are well-documented. True, during the past twelve or so months, the problem seems to have eased somewhat, with both the BoE and the Council of Mortgage Lenders reporting a significant uptick in loan approvals for this category of borrower. The improved figures have been attributed to the triple cocktail of:

- Government help-to-buy schemes
- New tax arrangements for investment properties allowing FTBs to compete with landlords and other investors
- Low mortgage rates.

The first two items are seemingly here to stay for the foreseeable future and economists doubt that a small rise in mortgage rates will have too detrimental an impact on FTBs. It's also worth pointing out that lenders are currently required to apply strict affordability criteria to mortgage requests. Among other tests, they must consider whether applicants could still afford their monthly repayments in the event of a rise in interest rates. In a sense, then, modest changes in the base rate are already factored into the manageability of first time mortgages.

Good news for some?

The upside of an increase in the BoE base rate is, of course, that interest on savings will be simultaneously boosted. In truth, the projected 0.25 per cent rise is hardly going to make a vast difference to most people's savings accounts. However, on the principle that every little helps, the slight bump in interest rates might help FTBs save for a deposit.

New mortgage tool for FTBs

A persistent challenge for FTBs is evaluating whether they will be accepted for a mortgage. They can do all manner of calculations and check their credit files, but they can't be entirely sure that their application will be successful. A rejection is naturally disappointing, but it also has a collateral undesirable side effect: unsuccessful loan applications become part of a person's financial history and can damage his or her credit rating, reducing the chances of future applications being approved. It would, then, be something on a boon to FTBs if there were a way of determining the likelihood of their being granted a mortgage before submitting a formal application. Experian apparently agrees and has launched a tool which will permit FTBs to do just that! You will be required to answer various questions and Experian will use your responses to identify the mortgage products for which you are eligible. The service has only just been launched and is consequently not available to all users. Similarly, not all lenders have as yet signed up to the scheme. It is, though, expected to expand its coverage in the coming weeks and months. See: http://www.experian.co.uk/consumer/creditmatcher/index.html.

The team here at Nethouseprices hope you found this feature interesting and informative. Visit us again soon for more news and analysis of the property market.
You can also sign up to our newsletter and join Nethouseprice's community of over 190,000 members who get regular property tips, relevant offers and news, click here http://nethouseprices.com/auth/user-register
Source: Nethouseprices 12/10/17