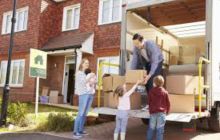 In Part One of this Nethouseprices feature, we considered the findings of a Compare the Market poll asking some 2500 householders a series of questions about their attitudes towards home improvements. The headline finding was that almost 60 per cent of owner-occupiers plan to remain in and improve their current homes, rather than relocating. There are various factors driving this trend, with Brexit uncertainty, rising interest rates and the size of house prices in the UK being among the most commonly cited reasons for staying put. While it's readily apparent that many people choose to remain in their current home because they are deeply attached to it and want to make it even more comfortable and attractive, others will want to enhance their house valuation. Certainly, very few homeowners would be prepared to lose money when they renovate their property. Accordingly, we ask which improvements are typically most lucrative when you come to put your house on the market and whether your location makes a difference to the eventual profit.

Most lucrative home improvements?

Using Land Registry sold prices and Registers of Scotland data, Compare the Market found that, when the average costs of the various renovations were taken into account, the following were the most profitable home improvements:

1. Adding a bedroom: Value added = £18,826 or 8.80 per cent.
2. Loft conversion: Value added = £15,189 or 7.10 per cent.
3. Adding a bathroom: Value added = £13,050 or 6.10 per cent.
4. Remodelling kitchen: Value added = £12,408 or 5.80 per cent.
5. Upgrading central heating: Value added = £11,552 or 5.40 per cent.
6. Adding off-street parking: Value added = £11,124 or 5.20 per cent.
7. Refreshing a bathroom: Value added = £10,910 or 5.10 per cent.
8. Building a conservatory: Value added = £10,696 or 5.00 per cent.
10. Adding double glazing: Value added = £8,986 or 4.20 per cent.
11. Landscaping the garden: Value added = £7,701 or 3.60 per cent.

As impressive as these figures are, there are several important caveats. Firstly, these statistics are based on the average costs associated with different types of improvements. Depending on your tastes and circumstances and your property's idiosyncrasies, you might find that carrying out the work on your home is significantly more expensive than the overall national average. It's therefore vital that you obtain several cost estimates before you embark on a major project.

Secondly, many people will need to apply for a bank or building society loan in order to fund the proposed work. Lenders are tightening up their criteria for approving loans and the cost of borrowing is rising. These are factors which you will need to bear in mind when doing your calculations.

Finally, as well as being potentially very expensive, home improvements can be time-consuming and stressful, so you need to be sure that you and your family are equipped to deal with the disruption.

If you don't have the funds available right now to make the more ambitious improvements, don't be disheartened. Small adjustments can still make a difference to your house valuation. Installing wooden floors, for instance, might add more than £3000. Equally, redecorating and decluttering can be achieved at minimal cost, but they can make your home dramatically more appealing to buyers.

Readers might also recall a recent article in which we set out some so-called home improvements which can negatively impact your house valuation: https://nethouseprices.com/news/show/2377/revealed-top-six-property-turn-offs.

Regional variations

House prices in the UK vary widely, of course, from region to region. These disparities are carried over into the value added by home improvements. In other words, installing an extra kitchen to an apartment in London will be more profitable than the same exercise in, say, Newcastle. By way of example, Hamptons International, the estate agent, has conducted research into this issue and found that the properties in the following locations attract the biggest price premiums when they have been extended:

1. Central Bedfordshire: Value added = £5,459.
2. Canterbury, Kent: Value added = £5,204.
3. Castle Point, Essex: Value added = £4,703.
4. Maldon, Essex: Value added = £2,956.
5. Southend, Essex: Value added = £2,799.
6. Milton Keynes, Buckinghamshire: Value added = £2,694.
7. Braintree, Essex: Value added = £2,533.
8. Havant, Hampshire: Value added = £2,377.
9. Manchester: Value added = £2,349.
10. Hambleton, North Yorkshire: Value added = £2,151.

Hamptons points out, though, that you will struggle to break even if you extend your home in certain places. In Swindon, Wiltshire, and Thanet, Kent, for example, you will apparently gain a profit of just £66 when you sell up. In Burnley, Lancashire, you would lose an almost incredible £11,820.

The figures were collated using data from Land Registry sold prices and the Office for National Statistics and are consequently regarded as being reliable. We would point out, however, that they are just averages and the profits yielded by an extension will actually vary from neighbourhood to neighbourhood within these communities - a point which underlines the importance of talking to a local estate agent. An agent will have an expert understanding of the market and will be able to give you a shrewd idea of how adding a room to your home might affect its value. Armed with this knowledge, you should be able to make an informed decision on whether an extension is the right option for you.

Possible game-changer on the horizon?

Building regulations and planning laws are other issues that you might well need to address when you are carrying out home improvements. The current régime, however, might be poised for reform, with several newspapers reporting that the Chancellor, Philip Hammond, intends to use his forthcoming Budget to relax the rules around extending your home upwards. Such a measure would clearly have its critics, but it would be a game-changer for those wanting to add rooms to their property. The team here at Nethouseprices will be monitoring the Budget and will keep you updated on any important developments.

Visit us again soon for further updates on the UK property market.

Source: Nethouseprices.com 14.11.17