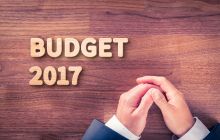 The seemingly endless national debate around Brexit paused briefly this week when Chancellor Philip Hammond announced his government's budget plans for the coming year and beyond. His speech, delivered on Wednesday 22 November, was preceded by weeks of speculation, with the general expectation being that he would focus on the digital economy, the National Health Service and housing. In the event, Mr Hammond did make significant provisions for all three. The proposals will no doubt be closely scrutinised by the media, fellow politicians and sector experts during the next few days and further detail of the mechanisms by which he intends to actualise the measures will emerge. The team at Nethouseprices will, of course, monitor developments and will publish detailed evaluations of the policies relating to housing. In the meantime, though, we set out below the budget features which we think will be of interest to our readers.

Stamp Duty

While house prices in the UK are usually cited as being the key obstacle faced by people trying to buy their first home, Stamp Duty is widely regarded as another contributory factor. Certainly, there have been calls from various lobbying groups either to abolish the tax in its entirety or to exempt first time buyers (FTBs) from having to pay it. The Chancellor didn't go quite this far, but he said that, with immediate effect:

- FTBs will be exempt from paying Stamp Duty on properties worth up to £300,000.

- FTBs living in London and other areas where property prices are comparatively expensive will be exempt from paying Stamp Duty on the first £300,000 of the sale price, and will only be required to pay five per cent on the next £200,000.

It is estimated that 95 per cent of FTBs will benefit from the exemption and some 80 per cent will pay no Stamp Duty when they buy their first home. An important caveat, however, is that the new arrangements will apply in England, Northern Ireland and Wales, although Wales will become responsible for its own Stamp Duty policy from April 2018 and might opt for a different régime. Scotland is unaffected by the change unless that country's government decides to follow the Westminster model for Stamp Duty payable by FTBs.

The initial response has been largely positive, the consensus being that the policy will make a material difference to young people's chances of taking that first step on the property ladder. Some commentators have, however, sounded a note of caution, pointing out that:

A) The move might further inflate house prices in the UK, which obviously wouldn't be tremendously helpful to FTBs.
B) Its effect will be minimal in some parts of the country, where first homes are often sold at prices which are so close to the current Stamp Duty threshold of £125,000 that FTBs currently pay little or even no extra tax. In other words, the concern is that the policy disproportionately benefits young people in more affluent parts of the country.
C) House sales among current owner occupiers and buy-to-let investors have been relatively sluggish during 2017, and there is a cogent argument that these groups should also have been offered some relief from Stamp Duty.

Housing supply

That Britain has a housing shortage is well-documented. Over the past few years, numerous policies have been announced to increase the supply and it's probably fair to say that these have enjoyed only limited success in boosting the volume of homes being built. Mr Hammond signalled that the government is redoubling its efforts in this direction. To this end, it will:

- Provide £44 billion worth of public funding to support house-building, with the ultimate aim of delivering 300,000 new houses annually by the middle of the next decade.

- Give local authorities discretionary powers to levy a 100 per cent Council Tax premium on unoccupied properties.

- Permit the compulsory purchase of sites which are being "land banked" for financial reasons.

- Give £400 million to regenerate housing estates.

- Provide £1.1 billion to unblock strategic sites for development.

- Conduct a review into delays between planning permission being granted and houses being completed.

Again, we will examine these proposals in greater detail in a series of upcoming articles, but there are several initial observations to be made. Firstly, most industry participants will welcome investment in housing, but there will almost certainly be some scepticism expressed in the coming days about whether the funds will materialise and whether they will really give housing supply the fillip it needs. Put simply, many experts say that we have heard it all before. This is a cynical view, but it is, in many ways, understandable given the scale of the challenge and the roadblocks barring the way. For example, even with the public money earmarked for new homes, do we have the number of skilled workers needed for a massive house-building programme? Secondly, the plan for land banking will not be universally applauded if the reaction when Labour first suggested it in 2013 is any measure of public opinion!

Social measures

In an announcement that will surely be supported across the political spectrum and by the public at large, the Chancellor confirmed a package of measures designed to help the survivors of the Grenfell Tower disaster, including counselling services, mental health support and regeneration of that part of West London.

Following the publication of troubling statistics and extensive lobbying from charities and social justice think tanks, a task force will be established to investigate the growing problem of homelessness.

And finally, certain features of Universal Credit will be modified to help families meet their rent commitments. This policy is designed to prevent people from falling into rent arrears during the lengthy process of applying for the new benefit, but the government hopes that it will have the collateral advantage of easing problems for both housing associations and private landlords, groups which have both reported difficulties in recent months.

Visit the team here at Nethouseprices again soon for updates on this story and for all the other news about the UK housing market.
You can also sign up to our newsletter and join Nethouseprice's community of over 190,000 members who get regular property tips, relevant offers and news, click here http://nethouseprices.com/auth/user-register
Source: Nethouseprices 23/11/17