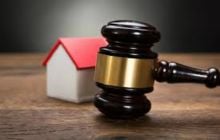 Property auctions up and down the country have been reporting excellent business for several years, with both investors and canny potential owner occupiers finding them a great place to snap up property bargains at a time when house prices in the UK are at record highs. As buoyant as the property auction marketplace has been, though, it seems there is space for even further growth. The UK's largest residential property auction company - Auction House - has announced that it recorded more sales on October 2017 than in any month during the last ten years. In this Nethouseprices article, we look at the relevant Auction House sales figures and analyse the reasons why they are so impressive. We then set out a few expert tips for selling a house or flat at auction.

Auction House sales for October

The company said that it had offered some 626 lots in its auction rooms around Britain during October. Of these, 486 properties were eventually sold, representing a success rate of nearly 75 per cent. In total, the sales raised a very healthy £56.7 million. Auction House says that it expected to offer upwards of 800 homes for sale during November.

Why such great results?

Discussing the sales, Roger Lake, Auction House's founding director, said they were "exceptional," especially in the current challenging circumstances, in which housing stocks are minimal and investors are exercising extreme caution. Much of October's activity was the result of landlords selling properties to slim down their portfolios and reduce their borrowing. This being said, many of the lots were offered by private homeowners who, for whatever reason, wanted to offload their houses as quickly as possible. Auction House, of course, isn't unique among property auctioneers in experiencing a significant uptick in sales - companies across Britain have said that business has been booming. The trend, say market analysts, is set to persist during 2018, principally because the prevailing political and economic uncertainty provides an environment in which property auctions tend to flourish.

Thinking of selling at auction?

The main advantages of selling your house at an auction are fairly clear. Firstly, it is much quicker than selling via the traditional estate agent route. In fact, it's no exaggeration to say that you could have the sales money in your bank account within a matter of a few weeks of giving the auction house your instructions. Secondly, at auction, it's often easier to sell homes with structural or other problems that make them hard to offload. These are compelling reasons for considering using an auction house when you decide to sell up, but there are some important caveats:

- There are no guarantees. As impressive as the Auction House sales figures are, for example, a number of properties were not sold and their owners would still have had to pay the auctioneer's fees.
- There is an element of risk. Some properties do become the subject of bidding wars but, depending on the situation on the sale day, it's entirely possible that you won't realise your full house valuation. You can set a reserve price but, as highlighted above, if you fail to meet this, you will still be required to pay the auction fees and will need either to relist the property for a future sale or try to sell it by alternative means. You should accordingly make a careful assessment of whether these risks outweigh the potential benefits. We would also recommend that, before choosing an auction house, you check out their sales volumes to determine whether they are generally successful in your area and in selling your type of property.

Thinking of buying at auction?

Again, the upsides of buying at auction are pretty obvious. With caution, you might unearth a genuine bargain, and, whether you are an investor or an aspiring homeowner, you will have possession of your property within a month of the auction. The drawbacks, which merit careful consideration, are that:

- Not everything that's cheap is a bargain. It's vital that you visit any premises that you to plan to bid for and that you engage a surveyor to check that it is structurally sound. This is partly because frankly you want to avoid being lumbered with an expensive white elephant, and partly because, if you need a mortgage, your lender will have strict criteria around the types of property on which it is prepared to secure a loan.

- It's easy to get carried away. The atmosphere at auctions can be somewhat febrile and it's easy to get carried away and to bid more than you can realistically afford or more than the property is worth. You will also be bidding against professionals who have a great deal of experience of the housing market generally, and the auctions specifically. Veterans suggest that you visit a few auctions and familiarise yourself with the proceedings before you actually become fully involved. This will help you to develop a strategy for bidding and ensure that you aren't overwhelmed by the sheer pace of the sales.

- Disappointments and delays are possible. As we pointed out earlier, once you have committed to buying a house at auction, you will take possession of it very quickly and you will avoid the frustrations of the traditional conveyance. But it's unlikely that you will be the only person interested in a particular lot and you might need to attend several auctions before you make a successful bid. Patience is very much the watchword.

- Foreclosures. While it's something of a modern myth that all houses sold at auction are repossessions, the unfortunate fact is that some homes in which you are interested will have been repossessed by banks or building societies. Not everyone is comfortable with buying this type of property, because they feel they are profiting from someone else's misfortune. In fact, when you buy a repossessed home, you are helping its former owner to repay his or her debts. But, as Martin Lewis, of Money Saving Expert, says, it's possible that the house will have been left in a state of serious disrepair or with the fixtures and fittings removed by the departing occupants, so you need carry out some careful checks before you commit to buying a "repo."

We hope you have found this Nethouseprices feature interesting. Coming up this week: the latest news about house prices in the UK, developments in the buy-to-let market, the budget fall-out and much more.
We hope you have found this piece interesting and that you visit us again soon for our property news coverage and our other range of services, including our free instant house valuation tool.
You can also sign up to our newsletter and join Nethouseprice's community of over 190,000 members who get regular property tips, relevant offers and news, click here http://nethouseprices.com/auth/user-register
Source: Nethouseprices.com 27.11.17