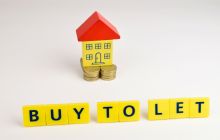 The adage that a week is a long time in politics has never been more apt than it is in the UK right now. Last week's Budget has faded from the headlines, having been effectively eclipsed by the so-called "divorce bill" that the country will be required to pay as part of its settlement agreement for departing from the EU, as well as the announcement of forthcoming royal nuptials. Which isn't to say that the contents of the Chancellor's second Budget haven't been examined in forensic detail by economists, think tanks and the political commentators. The abolition of Stamp Duty for first time buyers, for example, has been considered from every possible angle and pronounced as great news for some, but with concerns that the measure might well hike house prices in the UK. Elsewhere, the initial rapture about the planned increase in public spending on affordable homes was modified by the revelation that the proposal is actually being partially funded by cuts to another housing project. The point we're making, hopefully not too obliquely, is that even the most well-intentioned Budgets are never quite what they seem. Certainly, buy-to-let investors have found this to be all too true in the past few days.

Background

The challenges facing buy-to-let investors during the past couple of years need little introduction to Nethouseprices readers. To recap, though, the key issues are that:

- In April 2016, the government introduced a three per cent Stamp Duty surcharge on the purchase of second homes, whether these are intended for the buyer's personal use or as rental properties.
- Mortgage interest rate tax relief is being tapered out for landlords from April 2017.
- The Bank of England's Prudential Regulation Authority has adjusted the rules around mortgage-lending to buy-to-let investors, making it markedly more difficult for people to obtain bank financing for their property investments.
- The rental sector - in some parts of the UK, at least - has stalled, with rent prices stagnating or even falling.
- Buy-to-let mortgage interest rates appear to be rising.

In truth, it's difficult to gauge the full impact of these developments on the buy-to-let sector. The FT, for instance, recently published an article purporting to contain the first hard evidence of a slowdown in the market (see: https://www.ft.com/content/e95e7d30-c4ac-11e7-a1d2-6786f39ef675 for further reading). As compelling as any information emanating from so august a source as the FT might be, however, the feature's central contention was roundly refuted by numerous housing analysts who believe that the picture isn't quite so bleak. Lending to buy-to-let investors, they argue, might have flatlined, but cash sales within the sector have seen a significant uptick. Likewise, the traditional powerhouses of the UK's private rental sector - London and the South East - are admittedly undergoing a lean spell, but investors are resetting their horizons and looking farther afield at Manchester, Birmingham, Liverpool, Edinburgh and Glasgow, as amply evidenced by rising purchase and rental prices in these booming cities. In other words, it's probably just too early to make a generalisation about how landlords are coping with the new régime.

What we can state with a degree of certainty, though, is that even those landlords who have to date managed the transition comfortably have been troubled by the government messaging about landlords and the private rental sector, and are worried that the negative rhetoric will translate into yet more taxes and lending rules. No one within the industry harboured any real expectation that the Budget would offer buy-to-let investors any perks and there were real fears that it might contain further assaults. Accordingly, the Chancellor's silence on the subject during his speech was, if not exactly welcomed, greeted with quiet relief. Until someone noticed a deeply buried detail.

"Indexation allowance freeze"

This frankly isn't an expression that features much in everyday parlance, so the fact that its mention in the Budget took a while to appear on the radar isn't surprising. What is it? Well, put in the briefest possible terms, it's a tax rise which is expected to raise half a billion pounds per year by the end of this parliament and which could have a major effect on several sectors, including buy-to-let. Currently, if an individual buys an asset like a rental property and subsequently sells it, he or she is liable to pay the Exchequer 28 per cent of any increase in the value of that asset. Companies, on the other hand, are allowed to deduct whatever portion of the increase in the value of the asset was due to inflation. Confused? The BBC offers these worked examples:

- If the reader buys a rental property for £100,000 and sells it for £200,000 ten years later, he or she will be liable to pay £28,000 Capital Gains Tax.

- If the reader's company buys a rental property for £100,000 and sells it for £200,000 ten years later, a period during which inflation was at 3 per cent, he or she can deduct £34,000 from the £100,000 increase in value and pay 28 per cent on the balance of £66,000. So, the tax bill would be £18,480 rather than £28,000.

This discrepancy will be phased out from January next year and will only apply to future increases in the value of assets: landlords will not have to pay extra tax on gains they have already made. It's also important to stress that property is only one class of assets affected by the rule change, although, as the BBC's Simon Jack points out, it does nothing to change the perception that the government has "taken a dislike to buy-to-let investors." Mr Jack quotes a Treasury source who denies any specific government antipathy towards buy-to-let, saying that this and other policies are merely designed to remove unfair tax advantages enjoyed by landlords.

The team at Nethouseprices will monitor this story and keep you posted about any important developments. In the meantime, if you think you might be affected by the changes, we recommend that you take professional advice as soon as possible. Visit us again soon for all the news about the private rental sector, house prices in the UK and housing policy.
Source: Nethouseprices 30/11/2017