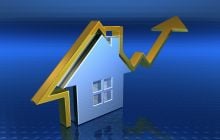 Part Two: private rental sector

In Part One of this Nethouseprices series, we looked at house prices in the UK during the past year and found that expert predictions of modest growth were, with one or two notable exceptions, fulfilled. Today, we turn to the fortunes of the private rental sector in 2017. In truth, expectations varied from the slightly downbeat to the downright apocalyptic: the implementation of new taxes, modifications to the regulatory framework for landlords and an oddly negative government narrative about buy-to-let combined to subdue the industry's optimism. So, how did the year pan out for the sector?

Backdrop

The key issues facing buy-to-let are fairly well-documented but, to recap, investors were bracing themselves for:

- The introduction, in April, of a programme of tapering mortgage interest tax relief for landlords.
- A significant tightening of the rules for mortgage lending to buy-to-let investors.
- The continued impact of the 3% Stamp Duty surcharge on investment properties, which was introduced in 2016.

It was widely predicted that this trifecta of measures would erode landlords' incomes and make it harder and more expensive for them to obtain bank financing. This, in turn, would prompt many investors to eschew the market in favour of more lucrative opportunities. There was also the suggestion from some commentators that, to absorb these new costs, landlords would need to hike their rent prices.

Abandoning the market?

Many column inches - here and in the mainstream media - were dedicated to case studies of landlords who were planning to slim down their rental portfolios. Equally, there was a great deal of discussion about alternative property investments, with holiday lets being touted as superb options because they are exempt from some of the more punitive new tax arrangements. Assessing whether landlords did abandon the sector in substantial numbers is surprisingly difficult because the available evidence appears to be contradictory.

In November, for example, we mentioned an FT piece that purported to present the first concrete evidence of a cooling of the buy-to-let market. The article in question was based on research conducted by UK Finance and concluded that mortgage-lending figures tended to suggest that some landlords were selling off their properties and paying down their debts: https://www.ft.com/content/e95e7d30-c4ac-11e7-a1d2-6786f39ef675. As we highlighted in our coverage of this story, some analysts took real issue with the FT's assertions, arguing that, while buy-to-let purchases involving bank financing might be in decline, cash transactions were actually rising: in other words, landlords were simply opting for different funding mechanisms.

Similarly, the government's stated rationale for the above policies was that adjusting the tax rules for landlords would level the financial playing field so that first-time buyers could compete with investors for lower cost housing. According to virtually every index, it has been new entrants to the property market who have buoyed not only the mortgage industry but also house prices in the UK generally during most of 2017. The logical assumption is that first-time buyers are indeed displacing landlords. Well, possibly. But there are other factors, including the various help-to-buy schemes, low mortgage interest rates and a robust jobs market, which are injecting energy into the lower end of the market. It's by no means clear that the uptick in first-time buyers is directly attributable to landlords leaving the marketplace.

The relative sluggishness of the UK housing market in 2017 has also been cited as proof that landlords are moving away from investment in property. As compelling as this argument might seem at first glance, it doesn't really bear detailed scrutiny. True, prices in parts of London have fallen sharply this year, and most of the expert commentary on this subject seems to support the view that the new taxes and regulations have indeed hindered buy-to-let investment in the capital. Put simply, a lack of activity among landlords has taken the froth off London house price growth. However, the fact that buy-to-let investment has stalled in London doesn't prove that landlords are abandoning the sector: they might well be expanding their horizons and looking at opportunities elsewhere. Statistics for Birmingham, Manchester, Glasgow and Edinburgh suggest that these cities are attracting the investment that would previously have gone directly to London's private rental sector.

Rent price hikes

What of the prediction that rents would be forced upwards? For these purposes, we use the latest Office for National Statistics (ONS) private rental sector index, which found that:

- Private rental prices across Great Britain rose by 1.4% in the year to November, down from 1.5% in October and from 2.3% at the same stage in 2016.
- Prices in England, Scotland and Wales rose by 1.4%, 0.2% and 1.4%, respectively, in the 12 months to November. At the same point in the previous year, prices in England had risen by 2.4%, in Scotland by 0.1% and in Wales by 0.3%.
- Rental prices in London rose by 0.6% on an annual basis, in contrast to the 2.4% growth recorded in November 2016.

Clearly, while rents did ultimately rise, they didn't escalate to the extent anticipated. The reasons for such modest price inflation are complex but the salient factors seem to have been:

- With limited wage growth and high general inflation, landlords seem to have been aware of the pressures on incomes and the fact that tenants simply could not afford large increases in rents. The point has also been made that the vast majority of landlords have a great relationship with their tenants and don't want to cause the latter any financial difficulties. Accordingly, they have opted to absorb the additional tax and regulatory costs themselves.
- Landlords in some parts of the country - London and the South East being the most obvious examples - rushed to boost their property portfolios before the Stamp Duty rise in April 2016. This led to a glut of new rental homes on the market. With supply outstripping demand, rent prices were weighed down.

We will discuss the expectations for 2018 in an upcoming article.

In Part Three of this series, we will review central government housing policy developments over the past year. Visit us again soon for this and for our ongoing coverage of house prices in the UK. The team here at Nethouseprices hopes that our readers are enjoying a peaceful holiday season and that you will have a happy, healthy and prosperous 2018.
To get an indicative valuation of your property please click here
http://nethouseprices.com/information/instant-house-valuation
We hope you have found this article interesting. Visit us again soon for further updates on UK property prices, the private rental sector and housing policy.
You can also sign up to our newsletter and join Nethouseprice's community of over 190,000 members who get regular property tips, relevant offers and news, click here http://nethouseprices.com/auth/user-register
Source: Nethouseprices.com 03.01.18