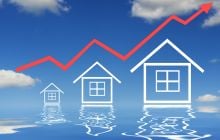 Part Three: housing policy

In the first two instalments of this retrospective, we looked at house prices in the UK and at movements in the private rental sector. Today, we turn to central government housing policy which, thanks to the reforming zeal of Mrs May and her Communities and Local Government Secretary, Sajid Javid, resulted in the announcement last year of a veritable raft of measures designed to increase the supply of housing and reset the relationship between landlord and tenant. It is no exaggeration to say that it became hard to keep up with the consultation papers and other documents published by the various government departments. In this Nethouseprices article, we set out the key policy changes, many of which are likely to be implemented and make an impact on the market during 2018. Please note that many of these policies apply just to England. We will be publishing a round-up of recent policy developments in Northern Ireland, Scotland and Wales in the early stages of the new year.

1. Abolition of Stamp Duty for first time buyers

Helping first time buyers (FTBs) take that vital first step on the property ladder is one of the central strands of the government's housing policy, and it's an ambition which translated into new entrants on the market being given a significant tax break in the Autumn Budget. The key point of the rule change is that FTBs in England will be exempt from Stamp Duty on properties selling for up to £300,000 and will only have to pay 5 per cent Stamp Duty on the next £200,000 of the purchase price. The exemption does currently apply to Wales, but that country will assume control of its own Stamp Duty arrangements in the course of 2018 and is free to abandon the Westminster approach. Similarly, the rule doesn't affect Scotland but ministers north of the border have announced that Stamp Duty ( or the local equivalent) will only be payable on properties valued at more than £175,000.

Chancellor Philip Hammond's concession for FTBs was met with a mixed reaction from media pundits and housing commentators. While no one seriously objects to this group of house-hunters being given some assistance, there is the very real concern that the elimination of Stamp Duty on first homes will stimulate property prices, which obviously wouldn't be especially helpful for FTBs. The other salient point is that the measure will principally benefit buyers in London and the South East of England, where homes are more costly and Stamp Duty is correspondingly high. In such regions as the North East of England, where the purchase price of entry level homes seldom exceeds the threshold at which Stamp Duty becomes payable - £125,000 - the benefits of the policy will be virtually imperceptible.

It will be several months before we can evaluate the impact, if any, of the measure. We will, of course, keep you posted as the statistics start to emerge.

2. Help-to-buy

The government's commitment to the policy of help-to-buy was - in the face of heavy criticism in some quarters - underlined in 2017, when Philip Hammond earmarked a further £10 billion to help people to purchase their first homes. Rising numbers of new home owners would seem to indicate that the policy is working, but analysts point out that there are other factors at play - low interest rates, a buoyant jobs market and punitive taxation of existing homeowners and investors - which might be responsible for the recorded uptick. Critics of help-to-buy say that this has helped developers more than FTBs and that, when house prices in the UK are the main obstacle to home ownership, a measure which might raise the cost of housing is counter-productive. In the opinion of one observer, help-to-buy is akin to pouring oil on a bonfire.

The team at Nethouseprices will monitor help-to-buy during 2018 and will update you on any important developments.

3. New houses

The government has announced various strategies for increasing the supply of houses. Readers might, for example, recall our coverage of Sajid Javid's White Paper on housing early in 2017. See : https://nethouseprices.com/news/show/2210/housing-white-paper-fixing-britains-broken-housing-market. In terms of the elaboration of a firm strategy, though, the Autumn Budget represented a step change, with the Chancellor pledging (among other things) to:

- dedicate £44 billion of public funds to support house building with the aim of delivering upwards of 300,000 new homes a year by 2025
- allow local authorities to levy 100 per cent council tax on empty properties
- permit the compulsory purchase of land which is being banked for financial reasons rather than being developed for housing.

It would be unrealistic to anticipate fast dividends from these policies and it will be a number of years before we can accurately assess their success. There is evidence nonetheless that existing measures are starting to bear results: 217,000 new homes were built in 2016-17, an increase of 20 per cent from the previous year.

4. Landlord and tenant

As well as boosting homeownership, one of the government's avowed ambitions is to make the country's housing market work for those living in rented accommodation in England. To that end, Sajid Javid has published draft legislation which, when enacted during 2018, will almost certainly:

- ban letting agency fees from being levied on tenants
- create a framework of penalties for breaching the rules
- create a lead enforcement agency for the lettings sector
- give Trading Standards powers to enforce the rules and help recover illegally imposed fees
- limit holding deposits to one week's rent
- limit security deposits to six weeks' rent
- make provisions for landlords and their agents to return deposits to tenants.

We will follow the draft legislation as it progresses through Parliament and will notify readers as it passes key stages. See: https://nethouseprices.com/news/show/2463/government-acts-to-protect-tenants for a more detailed analysis of the document.

5. Leaseholds

Following a comprehensive consultation, the government announced in late December that it will ban leaseholds for most new build properties in England and that those buying leases of more than 21 years on house or apartments will no longer have to pay ground rent. We will be publishing a more detailed article on this development and its implications in the coming few days but, in the meantime, this BBC feature sets out the salient issues: http://www.bbc.co.uk/news/business-42439155.

We hope you have found this summary informative. Visit us again soon for the latest house price indices and other housing market news.
To get an indicative valuation of your property please click here
http://nethouseprices.com/information/instant-house-valuation
We hope you have found this article interesting. Visit us again soon for further updates on UK property prices, the private rental sector and housing policy.
You can also sign up to our newsletter and join Nethouseprice's community of over 190,000 members who get regular property tips, relevant offers and news, click here http://nethouseprices.com/auth/user-register
Source: Nethouseprices.com 03.01.18