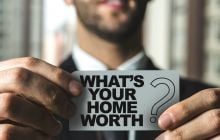 Whether it's reading our annual horoscopes, checking out the predictions for fashion and interior design trends, or analysing the economic forecasts, this is the time of year for looking forward. Those of us who monitor the property market aren't immune to the desire to know what the future holds and the key question of the moment is: what will happen to house prices in the UK during 2018? The idiosyncrasies of the sector and its dependence on developments in the wider economy make it hugely difficult to formulate a definitive estimate and these are unusually uncertain times. As we discussed in a recent Nethouseprices article, however, the experts were broadly correct in their estimates for last year so their opinions certainly warrant careful scrutiny. In this piece, we discuss the factors most likely to affect property prices in the coming 12 months and set out the forecasts from the leading commentators.

Factors set to influence house prices in the UK in 2018

1. Brexit

There's little point in denying it: 2018 is likely to be another year dominated by Brexit and negotiations for Britain's exit settlement with the EU. The resulting uncertainty - both political and economic - is expected to weigh down prices. The extent to which Brexit will shape the market is far from clear, however. For example, if it appears that the UK won't be able to reach a favourable deal around financial services, the London housing market might conceivably experience a marked decline. On the other hand, if Sterling's current weakness against other currencies persists, manufacturing could well continue to flourish, meaning that other parts of the country might see modest house price growth.

2. Political change

The political environment in Britain - even without the complication of Brexit - is less than stable right now, with the government's majority in the Commons looking vulnerable and rifts emerging in the leadership teams of all the major parties. Accordingly, elements of the political press think that we will face another general election during the year. At the same time, the independence movement in Scotland shows no real sign of abating. Against this backdrop of comparative insecurity, people might be more than usually cautious about committing to major projects such as buying a new home.

3. Economy

On balance, most analysts felt that the jobs market would remain healthy going forward. The benefits of this, however, are likely to be cancelled out by limited wage growth and high general price inflation, which will combine to put pressure on household finances and erode consumer confidence. Property market observers, though, don't envisage a further hike in the Bank of England base rate and they seem inclined to think that November's small increase in lending rates will have a limited impact on the cost of residential real estate.

4. Housing supply

The imbalance between supply and demand in the UK's housing market is the central driver of current house price growth. There are various central government programmes afoot to increase the country's stock of homes and there are clear indications that the volume of new builds is rising: 217,000 new houses came onto the market in 2016-2017, an increase of 20% on the previous year. As encouraging as these figures are, they are still lower than those recorded just before the financial crisis and are significantly lower than the target of 330,000 new builds per year that was set out by the Chancellor in his recent Autumn Budget. As such, demand for housing will continue to outstrip demand in the short term, producing an environment that supports high property prices.

5. Housing policy

The government has taken a fairly interventionist approach to housing during this parliament, with help-to-buy schemes and the abolition of Stamp Duty for first-time buyers in England and Wales being the policy centrepieces. Both of these measures are expected to give a small boost to house prices. That being said, activity among existing homeowners who can't profit from the new tax rules, and buy-to-let investors who are facing new tax liabilities, is predicted to be fairly sluggish. So, the policy interventions might balance each other out and make little overall difference to house price growth.

The predictions for 2018

Given the issues expected to impact housing costs, what are the economists' and other property experts' projections for prices this year?

- Nationwide: Prices, say the building society, will remain "broadly flat".
- Halifax: Hedging its bets somewhat, the lender says that it anticipates growth of between 0 and 3%.
- Reuters poll of property market participants: Average prices in the UK will rise by 1.3%. By contrast, the cost of a home in London will fall by 0.3%.
- Royal Institution of Chartered Surveyors: This institution doesn't offer any figures but says that its members expect almost no movement in prices during the next 12 months across the wider UK. The cost of housing in London, they feel, will continue to decline. The South East of England might get pulled into London's gravitational field in terms of softening market conditions.
- Hometrack: The property market analysis company says that prices will rise by 3% generally and by 5% in the cities. London, though, will record growth of just 1%.
- Rightmove: This agency predicts an average rise of 1% in the UK and a 2% drop in London.
- Savills: The company expects countrywide growth of 1%, with London bucking the trend and experiencing a decline of around 2%.
- Office for Budget Responsibility: This body is somewhat more optimistic, foreseeing average growth of 3.1%.
- Morgan Stanley: Growth, says the US-based investment bank, will be limited to around 1.6%.
- PwC: The accounting behemoth has predicted annual growth of 4% until 2025.

Nethouseprices view?

Like our counterparts, we don't expect house prices in the UK to rise in a spectacular fashion. We do, however, believe that pockets of the country will see healthy growth: there is, for instance, no currently compelling reason to think the East Midlands, North West and Wales will reverse their progress in 2017 and begin to falter. Even outside of these regions, the shortage of housing should ensure that we see at least some upward movement. We will, of course, re-evaluate the sector every month.
To get an indicative valuation of your property please click here
http://nethouseprices.com/information/instant-house-valuation
You can also sign up to our newsletter and join Nethouseprice's community of over 190,000 members who get regular property tips, relevant offers and news, click here http://nethouseprices.com/auth/user-register
Source: Nethouseprices.com 03.01.18