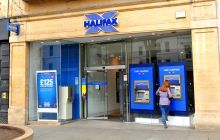 The institutional indices of house prices in the UK are now arriving thick and fast and they are delivering ample food for thought. In a recent Nethouseprices column, we discussed the latest Nationwide index which defied expert projections and found that the cost of a home rose by 0.6 per cent in December. Halifax has now weighed in with its report for the same month and - ironically, in view of suggestions from certain quarters that this lender's statistics have tended to overstate house price growth - it says that the price of the average home in this country fell by 0.6 per cent during the last month of 2017. While the disparity in the monthly figures does highlight the dangers inherent in placing too much reliance on any one index, the quarterly and annual data provided by both organisations were remarkably similar, showing that, monthly volatility aside, these indices are hugely useful barometers of the market. In this short article, we set out the key features of the Halifax index for December.

Halifax HPI for December: the highlights

Based on its own mortgage-lending data rather than official Land Registry sold prices, the Halifax house price index for December found that:

- Property prices were 2.7 per cent higher in the last three months of 2017 than at the same stage of the previous year. The annual change in December was down from 3.9 per cent in November.
- House prices in the UK in the quarter from October to December were 1.5 per cent higher than in September to November, down from the 2.3 per cent growth recorded in both the October and November indices.
- The average price of a home fell by 0.6 per cent in December, following 0.3 per cent increases in October and November. This represents the first reported decline since June 2017.
- The average cost of a house in the UK was £225,021 in December, 2.4 per cent higher than in January 2017.

Reaction

In his briefing to the index, Russell Galley, Managing Director of Halifax Community Bank, essentially reiterated his previous observations about the housing sector. He said that, in his view, such growth as we are experiencing is the net result of low interest rates, a strong labour market and the ongoing imbalance between housing supply and demand. Factors responsible for the relative slowdown include the combination of limited real wage growth and high general price inflation exerting pressure on family finances and uncertainty around the economy subduing consumer confidence. He didn't offer a view on whether, in his opinion, November's small rise in the Bank of England base rate had materially impacted the monthly figures for December.

Mr Galley doesn't anticipate great changes in the market during the coming year, saying that he expects property prices to rise by between 0 and 3 per cent in 2018. In our preview of the next twelve months, we said that, in a sense, Halifax seemed to be hedging its bets with so vague a projection. While other organisations provided slightly firmer predictions, virtually every expert admits that these are exceptionally uncertain times and that their estimates will need to be revisited from time to time. To this extent, Halifax's position isn't really out of line with the consensus.

Additional data

The Halifax house price index also includes some invaluable nuggets of information about such issues as mortgage-lending statistics and sales volumes. These are useful early indicators of the future health of the UK housing market and, as such, warrant careful scrutiny. The salient points are that:

- Official Treasury figures show that house sales exceeded 100,000 for the eleventh consecutive month in November, with some 104,200 transactions being recorded. Sales in the three months to November were a healthy 7 per cent higher than during the same period of 2016. There is no indication of which group - first time buyers, existing homeowners or investors - was the most prolific, and it will be fascinating, in due course, to see whether the latter two categories are still being eclipsed by new buyers.

- The Bank of England says that mortgage approvals remain flat, having risen by just 0.4 per cent month-on-month to 65,139 in November. Approvals in the three months to November were down 2.1 per cent from the same stage of 2016. Interestingly, approval rates have remained within the 64,900 - 69,500 for a year. Again, it will be interesting to see the respective contributions of first time buyers, current householders and buy-to-let investors to these figures.

- According to the Royal Institution of Chartered Surveyors (RICS), new sales instructions from clients declined for the 22nd consecutive month in November, a figure which, alarmingly, represents the worst sequence in eight years. New buyer enquiries fell for the eighth successive month.

Nethouseprices view

The Halifax figures for the final stages of last year certainly don't contain any significant surprises. There was a sense as early as the autumn of 2017 that we wouldn't see any spectacular price movement - upwards or downwards - during the balance of that year. The data for December are perhaps disappointing but, as highlighted above, they might well simply reflect monthly business volatility. Certainly, competitor Nationwide's statistics for the month (0.6 per cent growth) were a little healthier and we have still to see the Office for National Statistics (ONS) index. There's no reason at this stage to infer the worst from the Halifax findings.

Going forward, we find it hard to argue with Russell Galley and, indeed, his counterpart at Nationwide, Robert Gardner, that we almost certainly won't see rapid rises in UK property prices in the coming year. But the conditions which sustain modest growth - low interest rates, a healthy jobs market and a shortage of houses for sale - are set to persist in the short and medium terms. So an appreciable decline in prices seems highly improbable and the most likely scenario is one of continued, if slow, growth.

If you have found this article interesting, we hope that we will see you again soon. As well as checking out our news service, why not also try our free instant house valuation tool and other online resources?
You can also sign up to our newsletter and join Nethouseprice's community of over 190,000 members who get regular property tips, relevant offers and news, click here http://nethouseprices.com/auth/user-register
Source: Nethouseprices 10.01.18