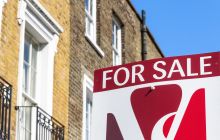 While there is finally a political consensus that Britain is in the midst of a housing crisis, the debate continues about how best to solve the problem. What is reasonably clear, though, is that we are going to have to abandon some of our preconceptions about the types and locations of the homes we so urgently require. Rethinking our approach has produced some superb ideas, three of which have gained real traction:


- We need to embrace the latest iteration of modular homes
- Public land should, where possible and appropriate, be repurposed for the construction of residential properties
- Planning regulations need to be streamlined and modernised so they are fit for the 21st century.

In this Nethouseprices article, we set out examples of the ways in which these policies are coming to life and transforming housing.

Return of the prefab

Largely regarded as an artefact of the massive housebuilding programme undertaken after the Second World War, prefabs or modular homes are making a comeback, and not just as a niche part of the market. The advantages of this type of housing are fairly clear. Their component parts can be manufactured quickly and inexpensively off-site and construction can be completed in a matter of days, resulting in minimal disruption for the local community and a cheaper end product for house-hunters. In previous columns, we have discussed several of the exciting projects that are already afoot across Britain, but we were fascinated recently to learn that the Berkeley Group is the latest housebuilding behemoth to commit to the production of modular homes.

The company has been given permission by Ebbsfleet Development Corporation planning committee to build a 150,000 square foot factory to manufacture modular homes. The proposed site will also include a 15,000 square foot office block. It is anticipated that the facility will create some 240 new jobs in the Northfleet area of Ebbsfleet Garden City in North Kent. Modules, which will be produced at a rate of 1000 per year, will come complete with electrics and plumbing, and such internal features as fittings and floors can be configured to the new homes.

Discussing the new venture, Berkeley's Chairman, Tim Pidgley, said that the speed and comparative ease with which modular homes can be manufactured is a key consideration given the well-documented skills shortage in the construction sector. More importantly, however, the Berkeley Group will, through the new factory, be able to supply attractive, comfortable and affordable homes in beautiful surroundings and build the communities of the future. We wish them well with this ambitious project.

Townhouses to be revisited

Meanwhile, Communities and Local Government Minister, Sajid Javid, announced that the government is giving its backing to the development of a new generation of townhouses in major cities like London and Manchester. To help preserve valuable green spaces in towns and cities, it will be possible to build upwards on existing houses, blocks of flats, shops, offices and other commercial premises. For example, a householder could add two extra floors to his or her property provided that the modification was in keeping with the rooflines of other buildings in the area.

In his briefing, Mr Javid said that he supported the proposal because it showed that the solution to the housing crisis doesn't always have to involve building on empty spaces or derelict land. The measure would help to create much-needed housing for families, while protecting open spaces in our inner cities, preserving the character of neighbourhoods and preventing so-called "garden grabbing." Listed buildings and conservation areas will also be protected under the proposals.

The policy, which was greeted with enthusiasm by many sections of the media and the property industry, will be incorporated in the revised National Planning Policy Framework to be published in the near future. The team at Nethouseprices will, of course, summarise this document in due course.

Limmo Peninsula to be repurposed for housing

Following his confirmation in early February that he is instituting a policy whereby UK-residents and Londoners are to be given first dibs on new builds, London Mayor, Sadiq Khan, has announced yet another affordable housing programme - the redevelopment of the Limmo Peninsula in Newham, East London, into a community of 1,500 new homes. Mr Khan said that he was looking for a development partner to help Transport for London to transform the area - currently used as a tunnelling site for the soon to be completed Elizabeth Underground Line - into a booming new East London neighbourhood. House prices in the UK generally, and in London particularly, can be prohibitively high and the Mayor was quick to assure the public that at least 600 of the new homes will be "genuinely affordable."

Repurposing public land for housing is a central strand of Mr Khan's strategy for providing homes for Londoners. Readers might, for example, recall a feature we published last year on Meridian Water, a major regeneration programme being carried out in North London. See: https://nethouseprices.com/news/show/2251/rethinking-housing-modular-homes-and-more. The Mayor was elected, at least partly, on his pledges around housing, and having given him a clear mandate, we're sure Londoners will be delighted to see him acting so decisively on his campaign promises.

Nethouseprices view

We find it encouraging that, after years of being kicked around the House of Commons as a political football, housing is finally getting the practical action it needs from both the main parties, with Sajid Javid and Sadiq Khan both doing their utmost to develop and act on the policies that will deliver the volume of homes the country requires. It is also heartening to see that the public and private sectors are working in such close collaboration to solve the housing crisis in an imaginative and transformative manner. The challenge is, without question, formidable, but we wish everyone involved the very best of luck.

We hope you found this article interesting and informative. Coming soon: furnishing your home on a shoestring and the ONS index of house prices in the UK. Visit us soon for these features and for our commentary and analysis of the other property issues affecting you, your family and your investments.
You can also sign up to our newsletter and join Nethouseprice's community of over 190,000 members who get regular property tips, relevant offers and news, click here http://nethouseprices.com/auth/user-register
Source: Nethouseprices 08.02.18