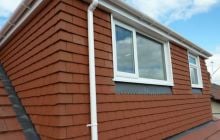 We might be facing a polar vortex in the next few days, but the nights are getting lighter, reminding us that spring is just around the corner. This is traditionally a time of year when the British typically start considering those home improvement projects they've been putting off. Of all major renovations, none is more popular than the loft conversion. Understandably so, in our view. Maybe you really love your current property but need a little more space or want to enhance your house valuation when you choose to move on to pastures new. Or you might want a change but be unable to afford a move while house prices in the UK are so inflated. Whatever your motivations, there's no doubt that a loft conversion has a great deal to recommend it. This being said, it is an expensive and time-consuming commitment that shouldn't be undertaken without serious consideration of all the potential pitfalls. In this short Nethouseprices guide, we set out some of the key issues.

1. Cost

Even the most straightforward loft conversion will cost in the order of thousands of pounds. Depending on location, the addition of a room in your attic space can add up to 20 per cent to your house valuation, but this is by no means guaranteed, so it's important that you consult a local estate agent. They will be able to advise you on whether you are likely to make money on your investment. True, if you plan to remain in your home for many years, you might be happy merely to break even. But you are unlikely to relish losing out and, as we highlighted in an earlier article, this does occasionally happen: https://nethouseprices.com/news/show/2467/move-or-improve-part-2.

Remember that you will need to organise the financing, so it is worth looking into your options to make sure you get the best possible deal, especially since the Bank of England is being tipped to raise interest rates again as early as May 2018.

If your property is mortgaged, you will need to check the agreement to make sure this sort of work is permitted. Equally, you might need to take out additional insurance while the work is being carried out and once it is completed.


2. Feasibility

The unfortunate fact is that not all lofts are suitable for conversion, and your attic might not be suitable for the project you have in mind. If you are hoping to create a new bedroom with en suite facilities, for instance, you will need to ensure that the appropriate plumbing arrangements will be possible given the idiosyncrasies of your house. An architect or reputable loft conversion firm should be able to give you a free initial assessment of the possibilities.

3. Regulations

A) Planning permission

In general, you won't need to seek planning permission for your proposed loft conversion, but there are some exceptions. In the first instance, see: https://www.planningportal.co.uk/info/200130/common_projects/36/loft_conversion.

B) Building Regulations

There is a rather rigid set of Building Regulations governing this type of structural work and you will almost always need approval for the work from Building Control at your local authority. See: https://www.planningportal.co.uk/info/200128/building_control.

C) Party Wall Agreements

You might need to seek a Party Wall Agreement from residents in adjacent properties. See: https://www.gov.uk/party-walls-building-works.

D) Listed buildings

If you live in a listed building or a Designated Area, you will need to seek additional consent for a loft conversion. Historic England, for example, offers this information:
https://historicengland.org.uk/advice/your-home/making-changes-your-property/types-of-work/convert-my-loft/.

Note: The laws and regulations are essentially the same in England and Wales, but they might differ in some important regards. The rules in both Scotland and Northern Ireland are markedly different from those in England. We recommend that readers in these countries seek advice from a local expert.

4. Disruption

This is probably an obvious point but it's worth emphasis: loft conversions aren't overnight jobs and they involve disruption for you, your family and, possibly, your neighbours. It's crucial that you give some thought to the timing of the work. The inevitable noise and mess won't be ideal, by way of example, if there is a new baby in the house or if your teenager is revising for exams.

5. Who will do the work?

It is theoretically possible to carry out the conversion yourself but - unless you have the experience and expertise to do the work safely and to high standards - we generally wouldn't recommend this approach. We suggest one of the following options:

A) Architect

An architect will plan the conversion, help you obtain the relevant permissions and will usually manage the building work to make sure that it is carried out competently and in accordance with the relevant regulations. Find an architect at: https://www.architecture.com.

B) Specialist loft conversion firm

This sort of niche building firm will carry out the entire project, from designing your new space to executing the actual work.

C) General building firms

Some local building companies have extensive experience of loft conversions and will be able to offer you much the same service as a specialist firm. It's vital, though, that you see testimonials from satisfied customers, examples of completed jobs and check that they are members of one of the major trade associations, such as the Federation of Master Builders (https://www.fmb.org.uk) or the Association of Master Tradesmen (http://loftconverter.mastertradesmen.co.uk).

Important: Get at least three quotes based on actual designs and take your time before making your final decision.

6. Contract

Insist on a written contract specifying (among other things) when payment will be required, the timetable, the firm's insurance arrangements, who will be doing the work and how it will be supervised, removal of debris and dispute resolution mechanisms. This is a major contract, so do consider talking to your solicitor if you have any doubts about its contents. As expensive as legal services typically are, they might save you from an even more costly mistake.

Note: The Royal Institution of British Architects has drafted some excellent boilerplate contracts for various building jobs. For more information, see: https://www.architecture.com/riba-contracts.

We hope you have found this guide useful. It is intended as a basic introduction to the subject and does not constitute advice. Nethouseprices recommends that you take professional advice before undertaking any major project or commitment.

Visit us again soon for our news coverage of the UK property sector. Coming up this week: England's most thriving cities and Nationwide's February index of house prices in the UK.
You can also sign up to our newsletter and join Nethouseprice's community of over 190,000 members who get regular property tips, relevant offers and news, click here http://nethouseprices.com/auth/user-register
Source: Nethouseprices.com 26.02.18