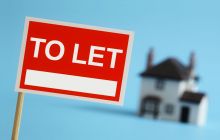 Energy Performance Certificates (EPC) have been a legal requirement for most properties for sale or let since 2002. However, from April 2018, important changes to the EPC rules come into force that will substantially affect landlords' obligations to meet the government's Minimum Energy Efficiency Standard (MEES).
An EPC is prepared by a Domestic Energy Assessor after an inspection to collect information about the property's energy use, typical energy costs, and recommendations on how energy efficiency could be improved. The Certificate awards the property an energy efficiency rating ranging from A to G (A – most efficient, G – least efficient) which is valid for 10 years.
From 1st April 2018, all residential lettings must have an EPC rating of E or higher, otherwise it will be an offence to rent them out. This will apply to both new and renewal tenancies, and any existing tenancies must comply by April 2020.
Older properties including stone cottages, Victorian and Edwardian homes are likely to be least energy efficient, having been built without the benefit of double glazing, cavity walls, underfloor and loft insulation. Historic and listed buildings may well be exempt from the new regulations, however it is up to the landlord to apply for an exemption and register on the National PRS Exemptions Register.
Exemptions notwithstanding, if your rental property has an EPC rating of F or G, you will be on notice that energy efficiency in the property must be improved before a new tenant can be signed up, or an existing tenant's contract can be renewed.
There are a number of ways that improvements to your EPC can be achieved. Indeed, before the assessor comes to inspect the property, it's a good idea to take a good look around and make as many energy efficiency improvements as you can, so that you can maximise the chances of obtaining the highest possible EPC rating. Here are the main issues you should address:
Loft Insulation
Insulating the roof space is the simplest and most cost effective way of reducing heating bills and saving energy. Loft insulation (glass or mineral wool) should be of at least 270mm depth, both between the joists and above, so that the joists themselves create a heat bridge, transferring heat to the air above.
If you have loft insulation but it was put in a long time ago, check that the depth is still adequate, and top it up if necessary. Grants may be available for free loft insulation, but do check eligibility criteria.
Wall Insulation
If the property has cavity walls, ensure that these are filled – uninsulated walls account for up to a whopping 1/3 of the heat lost in a home. Cavity wall insulation costs in the region of £300 for a flat but can achieve fuel bill savings of £70 per year. Government funding may be available. For properties with solid walls, insulation is applied internally by dry lining the walls using insulation boards, or by adding a layer of external insulation covered with cement or cladding, or a combination of both.
Double Glazing
Energy efficient glazing has a big impact on how much energy is needed to heat the propertys. Replacing single glazed windows with double glazed or triple glazed units may seem like a large initial investment, but the long-term benefits are undeniable. There's a wide choice of styles available to complement or even enhance the look of your home. If money is tight, you could consider fitting secondary glazing, or at the very least fit heavier curtains.
Central Heating
Central heating boilers account for about 60% of the carbon dioxide emissions in a gas centrally heated home. An old and inefficient boiler could be adding substantially to your tenant's energy bills. Check your existing boiler's energy efficiency rating (A-G) and if yours is at the lower end of the scale, it could be time for a boiler replacement. Yes, it's a big expense, but the long-term energy savings could be dramatic. To save more energy, even with an old boiler, make sure you fit a central heating programme controller, room thermostats and individual thermostatic radiator valves (TRVs).
Lighting
Review all the property's light fittings to see if they are energy efficient. Replace any non-low energy lighting or halogen bulbs with low energy lighting (LELs) or light emitting diodes (LEDs) that are simple and inexpensive to introduce.
Draught Proofing
Close fitting doors and windows will reduce draughts and cooling airflows, leading to a significant reduction in energy loss and heating bills. It's worth pointing out that the EPC rating only takes permanent improvements into account. Quick fix draught excluders may offer a temporary solution but they won't make any difference to your EPC – a permanent answer to draught and air leakage will need to be fitted.
Renewables technologies
Many homeowners take a keen interest in renewable energy solutions to cut their power consumption. These new technologies include solar thermal power and solar photovoltaic installations, biomass boilers and ground source heat pumps that can be up to 20 times for energy efficient and transform the way the home is heated. While these are capital projects with long pay-back periods, renewable technologies are incentivised via government backed and guaranteed Feed-In Tariffs (FITs) that will help you save money in the long run.
Source: Dakota Murphey, 12 March 2018