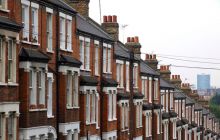 The latest round of Brexit negotiations and the local elections have occupied the front pages during the past week or so, knocking developments at the Ministry of Housing, Communities and Local Government (MHCLG) out of the newspaper headlines. Despite being displaced from the spotlight, however, the MHCLG has been quietly maintaining its recent prolific output. Firstly, following Sajid Javid's promotion to the Home Office, James Brokenshire has been named Secretary of State for Housing, Communities and Local Government. Secondly, the long-awaited Tenant Fees Bill has been introduced into Parliament. And finally, the government has launched a review, the findings of which might impact developers and landlords, into carbon monoxide detectors. In this Nethouseprices piece, we evaluate these stories.

New Secretary of State

We don't like to delve into politics in these columns: there are plenty of commentators who are better equipped to discuss such knotty matters in more appropriate forums. But this particular news requires a bit of background. Following a series of problems at the Home Office, Amber Rudd resigned from her position as Home Secretary. This is one of the major offices of state and Mrs May needed a quick and qualified replacement: she opted for Sajid Javid, who has been heading up the MHCLG for around eighteen months. Ministers will always have their critics, but it's probably fair to say that the industry largely approved of Mr Javid's work, appreciating the enthusiasm and practicality he brought to a notoriously challenging brief. Certainly, there was no appetite for yet more disruption among senior personnel at the department. Circumstances force changes, though, and we now have a new Housing Secretary: James Brokenshire, a former Minister for Security and Immigration and Northern Ireland Secretary.

The obvious question is: will we see a significant change in direction under Mr Brokenshire's stewardship? We aren't qualified to predict how he will manage the communities and local government areas of his brief but, in terms of housing, we can't imagine that we will see any radical departures from the approach taken by Sajid Javid. Political analysts support this view by talking of his cabinet history and his reputation as a quiet and highly capable administrator rather than as a visionary. We can't comment on that estimation of his abilities, but we do think that the scale of the job facing him gives him little latitude for major policy adjustments. Consider the government's flagship housing pledge - to deliver some 300,000 new homes annually by the middle of the next decade. In a column just last week looking at sold property prices, affordability and new builds, we cited research showing that there were only around 35,000 new homes started in the first quarter of this year, a figure which falls far short of the stated target and amply illustrates how difficult it will be for Mrs May and her team to match their ambitions with new houses. Accordingly, Mr Brokenshire is unlikely to want to increase targets which are already of doubtful feasibility but, at the same time, he won't want to be seen to be dialling down the proposals which have been welcomed by the industry and the public at large.

Discussing his new job, he said that he was resolved to get the country building the new houses needed so that everyone can afford a "place to call their own." This is a huge challenge and we wish him well.

Tenant Fees Bill

While the MHCLG's overarching policy is to make homeownership a reality for more people, it also acknowledges that it needs to reform aspects of the existing housing market so that those who can't or don't want to buy a house can live comfortably - and affordably - in rented properties. To this end, the government has been consulting on various aspects of the private rental sector, most notably on the desirability of banning letting agency fees and the advisability of a cap on the deposits which landlords can request from prospective tenants. Draft legislation has now been introduced to Parliament that will:

- Ban lettings agencies or landlords from asking tenants to pay fees for approving, continuing or renewing a tenancy. After the enactment of the law, only landlords will be subject to charges for agency services.
- Place a cap on tenancy deposits. Holding deposits will be capped at one week's rent and security deposits at six weeks' rent. This measure is actually less draconian than that proposed in the original consultation, which suggested a cap of four weeks' rent for security deposits and was widely criticised by landlords.
- Introduce a raft of additional protections for tenants, including the establishment of a lead enforcement agency for the lettings sector.

The legislation, which is subject to parliamentary scrutiny and should formally be entered on the statute books early next year, will impact our readers whether they are agents, landlords or tenants and we will be considering it in much greater detail in a full-length article later this week. In the meantime, the text of the latest draft of the Tenant Fees Bill can be found at: https://services.parliament.uk/Bills/2017-19/tenantfees.html.

Review of carbon monoxide detectors

The dangers of carbon monoxide inhalation are largely associated in the public mind with fires. But various everyday household appliances like gas ovens and boilers, especially those which are poorly maintained, carry their own risks. It's vital, then, that homes are fitted with apparatus to detect the gas. There are regulations already in place around the installation of carbon monoxide alarms in residential properties but the government proposes to review these arrangements in England and reinforce them if they are found to be insufficiently robust. Developers, agents and landlords will want to monitor the review's progress. We will, of course, keep you posted. See: https://www.gov.uk/government/news/government-to-launch-review-into-carbon-monoxide-alarms for more information on the review.

There's a busy week ahead in the property industry, with Halifax expected to publish its monthly index of sold property prices in the UK. Visit us again soon to catch up on this story as well as for features on Aberdeen's housing market and the draft Tenant Fees Bill.
You can also sign up to our newsletter and join Nethouseprice's community of over 190,000 members who get regular property tips, relevant offers and news, click here http://nethouseprices.com/auth/user-register
Source: Nethouseprices.com 08.05.18