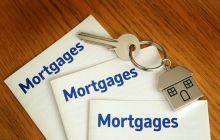 When mortgages hit the headlines, it's rarely for positive reasons. True, you might come across the odd story about lenders cutting rates in a bid to capture your custom or a feature about a new product designed to help first time buyers. In general, though, if mortgages occupy prime position in the mainstream newspapers, it's because there's trouble afoot. Events in the past week have highlighted this general rule, with the media reporting extensively on the troubling case of an older couple who face losing their home because they have an interest-only mortgage and are unable to pay off the final balance. Elsewhere, there was a widespread discussion of so-called mortgage prisoners - individuals who are locked into unsuitable home loan products. And the Bank of England is expected to raise interest rates this week, a possibility that has generated more than a few opinion pieces about whether such a move would impact sold property prices and, by extension, the mortgages market. As we'll reveal at the end of this Nethouseprices article, it isn't all bad news, as the Post Office has launched an innovative new product designed to help first time buyers.

Interest-only mortgages: thousands at risk?

Interest-only mortgages seem to go through cycles of garnering adverse headlines, but they struck a particular nerve with the public last week when the story broke of Mr and Mrs Fitzgerald, a Sussex couple, who are poised to have their home repossessed despite never having missed a repayment. Why? Well, with this type of product, borrowers pay the interest on their loan but make no payments off the capital amount until the mortgage comes to maturity. They are expected to make investment arrangements - like an endowment policy, for example - that will enable them to pay off this sum. Simple enough in theory, but much harder to execute in practice. In truth, some people, for reasons that are entirely innocent, never get around to setting up a plan for meeting the final payment. Others, though, have arranged investments that have underperformed or failed, leaving them with a devastating shortfall as the end of the interest-only period approaches. There are upwards of 1,500,000 outstanding interest-only mortgages in the UK and, of these, it is estimated that around 100,000 are at risk of running into the same sort of problem as that faced by the Fitzgeralds.

We hope that none of our readers are encountering difficulties with this type of mortgage, but if you are struggling, we would stress that the banks and building societies have been encouraged by the government and FCA to help clients find solutions. Santander, the Fitzgeralds' lender, for example, has reportedly said that it will delay action for six months in order to help the couple find an alternative plan. Experts also suggest that those affected consider the following options:

1) Remortgaging their property. This will depend on your age, income and present house valuation and it won't be a realistic approach for everyone, but it is certainly worth discussing with a mortgage adviser.
2) Considering equity release. As we discussed in a recent column, this route isn't without its own risks, but it might be the right way forward for some homeowners. See: https://nethouseprices.com/news/show/2579/household-finances-monetising-your-home-part-three-equity-release.
3) Researching mortgage products for older people. Lenders are launching mortgage services designed specifically to help us meet our homeownership requirements during our retirement. In an article on this subject, for instance, the Guardian mentioned the 55+ Mortgage being offered by Hodge Lifetime, a product where you pay the interest on your loan every month, but retain 100 per cent ownership of your home. The maximum term is the younger contracting party's 95th birthday. See: https://www.hodgelifetime.co.uk/55mortgage/.

The team at Nethouseprices wishes Mr and Mrs Fitzgerald and others affected by this issue the very best of luck and hopes they find a solution that is acceptable to everyone as soon as possible.

FCA concerned about mortgage prisoners

Following a review into the sector, the FCA has expressed concerns about people who are locked into expensive mortgages. The background to this is that many homeowners currently hold mortgages with high interest rates but are unable to switch to more competitive products owing to new affordability regulations which were introduced after the financial crisis. The anomalous situation arises where borrowers are told that they can't afford mortgages which are actually more affordable than their existing loans. The FCA says that some 150,000 customers have been affected and that is working hard to find a solution.

The FCA's interim report into the mortgage sector also found that, although the market works well for most of us, around 30 per cent of borrowers fail to find the most appropriate mortgage. Accordingly, the agency is looking at ways to enhance transparency, innovation and competitiveness, a development which has been welcomed by consumer groups and industry bodies. For more information, see: https://www.fca.org.uk/news/press-releases/fca-calls-more-innovation-help-consumers-find-best-mortgage-deal.

Interest rates on the rise?

Later this week, the Bank of England's Monetary Policy Committee will meet to discuss whether to raise the lending base rate from 0.50 per cent. As recently as last month, it seemed almost certain that we would see a hike. Analysts are now less certain, arguing that the latest GDP figures and other economic indicators are so weak that an increase will be delayed at least for a few months. This is, of course, a matter of concern for those hoping to buy a home and for the mortgage industry. We will be monitoring the news and will update readers as soon as we learn the outcome of the vote.

And finally...

In a boost for first time buyers, the Post Office has launched the Family Link Mortgage, a product which requires no deposit. In simple terms, it works by offering 90 per cent mortgages secured on the property you wish to buy plus a five year interest-free loan secured on your parents' or any close relative's home, provided the latter is already free of any mortgage obligation. Crucially for those who are reluctant to take a big withdrawal from the Bank of Mum and Dad, the deal will cost the "assistor" nothing, just as long as you repay the loan on time. See: https://www.postoffice.co.uk/mortgages/family-link for more information.

We hope you have found this article helpful. Coming soon: the property market in Aberdeen and our end of season review of sold property prices near Premier League football clubs.
You can also sign up to our newsletter and join Nethouseprice's community of over 190,000 members who get regular property tips, relevant offers and news, click here http://nethouseprices.com/auth/user-register
Source: Nethouseprices.com 09.05.18