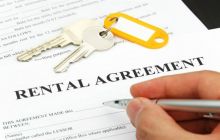 As numerous recent reports have shown, the numbers of middle-aged people living in rented accommodation have increased significantly in the past few years. Rising house prices in the UK and relationship break-ups have both been blamed for the increase in people in their forties moving into privately rented homes, and it's a trend which looks set to continue.

Property prices in the UK have been increasing year on year and many more people are having to relinquish the dream of owning their own home. But just how much strain is this placing on the lettings industry, and what does it mean for the landlords of tomorrow?

Why the Rise in Middle-Aged Renters?

People in their forties are now twice as likely to be living in privately rented accommodation as they were a decade ago, according to data commissioned by BBC News. The Family Resources Survey from the Department for Work and Pensions found that the proportion of people aged between 35 and 54 years old who were living in rented homes had doubled in the past decade, raising concerns about the long-term impact on the rental market.

There was a particularly pronounced rise in the numbers of people aged between 45 and 50 moving into rented homes, with house prices in the UK, the death of a partner, divorce or debt all being cited as reasons behind the shift. Debt charities have also raised serious concerns about the numbers of single-parent families moving into privately rented dwellings, amid fears the trend will create a greater level of hostility between the haves and have-nots of the property world.

For many, renting and house-sharing has become the norm well into middle age and later years, particularly as household budgets are squeezed in other areas and people find themselves unable to save enough for a deposit or keep up with mortgage repayments. For some, the dream of home ownership is unlikely to ever materialise, and with more and more people being forced to move into privately rented accommodation for the long-term, there is increased strain on the rental sector.

What Could This Mean for Landlords?

For landlords and those with enough spare cash to afford a buy to let property, there are both positives and negatives to the situation. On the one hand, increasing property prices in the UK means their investments are accruing in value, and with the Bank of England keeping interest rates so low, property can often seem a safer place to put your money than in a poorly performing savings account.

Because there is a chronic shortfall in the number of properties coming onto the rental market, competition between tenants wanting a decent and affordable rental property has never been fiercer. With more people chasing the few properties which do become available, landlords have the upper hand when it comes to pushing up rental prices to take advantage of the competitive nature of the market.

While that may sound unsympathetic to the countless people in need of rented homes, the lettings industry is a business like any other and landlords will naturally want to take advantage of the situation to get the best returns possible on their property investments.

On the downside, increased pressure on the rental sector can mean landlords running the risk of taking on less than reliable tenants. With financial pressure already meaning many tenants are feeling the pinch, there's a greater risk that there will be more people defaulting on rent payments. A weaker jobs market means an increased risk of redundancy, so job loss, family break-ups and debt can all cause people to fall into arrears through no fault of their own.

In previous posts we have explored the increased popularity of rent guarantee insurance among landlords, and it seems likely that take-up of such schemes will only increase in the coming years. Landlords may also need to do more extensive background checks on prospective tenants of all ages, to safeguard against finding themselves with tenants who may default on the rent or do a 'midnight flit' if they fall into financial difficulties.

Is Now the Time to Invest in Buy to Let?

For landlords who are careful about choosing both their property and their tenants, the rise in middle-aged renters could be a golden opportunity. While older renters may not be able to save enough for a deposit on their own home, they do tend to be more careful with money and savings than younger generations, and are therefore less likely to default on their monthly payments.

They are also more likely to be conscientious tenants, taking greater care of a property, its fixtures and fittings. Letting your property to an older tenant may, therefore, be a safer bet than letting it to younger renters.

According to figures recently released by the Office for National Statistics, sold property prices are rising across England, Wales, Scotland and Northern Ireland, so landlords everywhere are at a distinct advantage over those unable to climb onto the property ladder. With increasing numbers of people being forced to sell up or downsize into rented homes, rental prices are only likely to rise in the coming months and years.

If you have the money to invest in a second property, this looks like a very good time to consider becoming a landlord and enjoying a greater level of income from your property portfolio. Nethouseprices has considerable experience in the private rental sector and we've been keeping a close eye on the rise of the middle-aged renter.

While it is sad to see the dream of home ownership becoming a dim and distant hope for so many people, young and old, there are certain advantages to the situation for those who can afford to invest in the property market. Pressure on the rental sector will mean there are both winners and losers, but the rise in those entering middle and older age in rented accommodation seems just a natural progression in an increasingly fierce property world.
You can sign up to our newsletter and join Nethouseprice's community of over 190,000 members who get regular property tips, relevant offers and news, click here http://nethouseprices.com/auth/user-register
Source: Nethouseprices.com 30.05.18