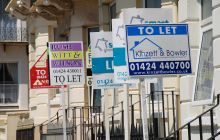 Tenants currently receive no positive marks next to their names if they pay the rent on time, but that could all be about to change as the Government lays down its 'Rent Recognition Challenge' - and it could be a win-win situation for both tenants and their landlords.

A good credit score can be achieved in paying off a credit card bill on time or keeping up with mortgage repayments, but tenants are currently not recognised for paying the rent on time and in full when it is due. If tenants could accrue a good credit score for keeping up with the rent, then landlords might benefit too. With the promise of building up a good credit history to incentivise them, tenants would be more likely to pay the rent on time and that can only be good news for those who have invested in buy to let property.

Tenant Incentive Schemes

The Big Issue magazine has been pioneering rent recognition schemes, teaming up with the consumer credit rating agency Experian to launch a new programme called The Rental Exchange, which should be up and running in the next few months. Under this scheme, tenants are rewarded with a good credit score if they keep on top of paying the rent. It was initially introduced for tenants living in social housing, but Experian and the Big Issue are keen to open it up to those who are currently living in privately rented accommodation.

A tenant's rental payment history will be used by lenders to check an individual's creditworthiness and trustworthiness, with rental payments carrying the same weight as mortgage repayments currently do. This brings benefits to both tenants and landlords, and at no extra cost to either party. Landlords have more guarantees that a tenant will want to pay the rent on time, and tenants, in turn, accrue a good credit history which could be an advantage for them if they decide to apply for a mortgage of their own.

The Residential Landlords Association (RLA) has been lobbying for rental payments to be included in credit checks for some time, and a survey they carried out suggests that 61% of landlords would back such schemes. Landlords would also benefit from being able to check a prospective tenant's past credit history to see whether they have reliably paid rent elsewhere in the past, minimising the risk of taking on a tenant who might later default on their rental payments.

The Challenge from the Treasury

As property prices in the UK continue to rise and ever greater numbers move into privately rented accommodation, the Government has been keen to offer tenants a helping hand. In his autumn 2017 budget, the Chancellor of the Exchequer announced his 'Treasury Challenge', with a fund set aside to fund schemes which gather rental data and distribute it among landlord associations and credit check companies.

Tenants' data can be gathered and, using the latest software, a report can be generated which allows them to prove their creditworthiness when they look for somewhere to rent or apply for a loan or mortgage. By paying their rent on time and in full, tenants can boost their credit score in the same way as someone regularly paying off their mortgage currently can.

Could it be Problematic?

Landlords would not be burdened with any additional administration or required to jump through any more bureaucratic hoops to help their tenants gain a good rental credit score, nor would such schemes cost them anything. The RLA has, however, expressed concerns that smaller landlords would face problems because the rent would need to go through a 'CreditLadder' before they received it, putting a greater distance between the landlord and tenant and causing confusion over who would be responsible for chasing late payments and arrears.

There are also concerns as to how much financial data would be gathered and how it would be stored, for both tenants and landlords.

Good News for Landlords and Tenants

Overall, such schemes could be a positive development in the lettings industry, with both landlords and tenants benefiting. Over the past few months, sold property prices have continued to increase steadily, which means more and more people are turning to rented property as they find themselves priced out of the market. There are more middle-aged people than ever before living in rented accommodation, as high sold property prices and family break-ups lead to more one-person households.

Those who are paying off a mortgage and keeping up with repayments have long held an advantage over their counterparts living in rented accommodation, as mortgage repayments have always been taken into account when calculating someone's credit score. If tenants in social housing and privately rented homes were to see the same benefits from keeping up with the rent, they would have more incentive to pay on time and in full than at present.

A tenant who then wanted to move on and find a home of their own could have their positive rental credit score taken into account when they applied for a mortgage. This could, therefore, have a positive impact on the lettings industry and make it more of a level playing field for those living in rented accommodation.

Experian have been leading the way with the help of the Big Issue, but it seems likely that other credit agencies will follow suit over the coming months and years. The money set aside by the Treasury to help fund schemes such as this will be welcomed by many, and the positive impact this move could have on landlords and tenants alike looks promising.

With more tenant incentive schemes being launched, landlords can expect to have an easier time finding good tenants who will keep up with their rental payments, making background checks a far simpler and more accurate process. Tenants too will reap the rewards, and they may soon be able to improve other areas of their financial lives when steady rental payments are taken into account.
You can sign up to our newsletter and join Nethouseprice's community of over 190,000 members who get regular property tips, relevant offers and news, click here http://nethouseprices.com/auth/user-register
Source: Nethouseprices 31.05.18